Whether you have questions about investing, taxes, retirement planning, or budgeting, there are professionals who've made it their life's work to provide the assistance you need. One professional that encompasses all these skill sets is a financial advisor.
We've compiled a list of financial advisors we believe are among the best.
Our overall pick offers quality advice with a fee structure that makes its team widely accessible to the average person. It's also a well-established company with a proven track record of success.
Best Financial Advisors of 2023
---
1. Fidelity Investments: Best Overall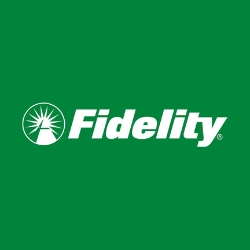 Fidelity Investments is our best pick, hands down. The company has built a track record of providing quality financial services to its customers since its founding in 1946. Fidelity is well known as a brokerage, but the company's services span far beyond the stock market.
The company also offers investment advice, general financial advisory services, and comprehensive financial planning.
Fidelity Currently Offers Four Levels of Advice:
Fidelity Go: Fidelity Go is the company's robo-advisory service. The service is a registered investment advisor that takes much of the work out of the investment process. You won't pay a penny in advisory fees for the services until you have at least $25,000 in your investment account. After that, the fee is 0.35% of assets under management annually. But if you're looking for a human advisor, this isn't the option for you.
Fidelity Managed FidFolios℠: A team of Fidelity professionals creates a customized stock portfolio. You need a minimum investment of $5,000, and your team of professionals makes all the investing decisions using a tax-optimized strategy. The fee is a percentage of assets under management ranging from 0.4% to 0.7%.
Fidelity Advisory Services Team: This plan provides access to a team of advisors and includes digital tools to help you make important investing, saving, and wealth management decisions. The actively managed portfolio requires a $50,000 minimum investment and uses tax-advantaged strategies with an advisory fee of 1.10% of assets under management.
Fidelity Wealth Management: Fidelity Wealth Management is the company's comprehensive financial and investment advice service. The company assigns you a dedicated financial advisor who helps you navigate investment, tax, insurance, and estate planning. Gross advisory fees typically range from 0.2% to 1.5% annually, and this service has a $250,000 account minimum.
Fidelity Private Wealth Management: Fidelity Private Wealth Management is designed for high-net-worth customers with at least $10 million in investable assets and at least $2 million invested with Fidelity. The service comes with an entire team of dedicated financial and investment advisors to help you navigate the complexities of managing significant assets and planning for the future. The service comes with a reasonable fee structure, with advisory fees that range from 0.20% to 1.04%.
Whether you're looking for quality, low-cost investment advice or need help managing multiple areas of your finances, Fidelity has you covered.
---
2. J.P. Morgan Personal Advisors
J.P. Morgan Personal Advisors is a team of financial advisors who help you build customized financial plans, including expert-built portfolios. They offer no advisory fee for the first six months and then charge 0.4% to 0.6% of assets under management (the more you have invested, the lower the percentage).
The J.P. Morgan Personal Advisors plan combines a robo-advisor with automatic portfolio management and access to a team of financial advisors to create a customized plan and answer your questions.
Additional Features:
Comprehensive team: Your team of professionals gets to know you, your financial situation, and your goals. This is how they help curate the best financial plan for your situation.
Professional portfolio: Your risk tolerance, goals, and amount of capital will determine the best way to invest your funds, creating a portfolio that helps you meet your goals.
Automatic rebalancing: Your portfolio will be automatically rebalanced as the market changes to ensure your investments stay on track to meet your goals.
Collaborate online: You can see your portfolio in real-time, as well as make any adjustments with your team of advisors as your funds, goals, and risk tolerances change.
J.P. Morgan Wealth Management is a business of JPMorgan Chase & Co., which offers investment products and services through J.P. Morgan Securities LLC ("J.P. Morgan"), a registered broker dealer and investment adviser, member FINRA and SIPC. Moneycrashers.com is a publisher of J.P. Morgan, ("Publisher"). The Publisher will receive compensation from J.P. Morgan if you provide contact details to speak with a J.P. Morgan representative. Compensation paid to the Publisher will be up to $500 per completed contact form. Compensation provides an incentive for the Publisher to endorse J.P. Morgan and therefore information, opinions, or referrals are subject to bias. J.P. Morgan and the Publisher are not under common ownership or otherwise related entities, and each are responsible for their own obligations. Investing involves market risk, including possible loss of principal, and there is no guarantee that investment objectives will be achieved.
---
3. Vanguard Personal Advisor Services
Vanguard is another long-lived investment company with a successful decades-long track record. The company is best known for its low-cost exchange-traded funds (ETFs) and mutual funds, but those are far from its only services, as they've made our list of the best financial advisors.
Vanguard's financial advisory services provide compelling value at low prices — that is, as long as you can meet the $50,000 account minimum. The service is a balanced mix of algorithm-based automated investment advice and a human touch. The robots handle most of your investment portfolio, while human financial advisors help you improve your personal financial stability in all areas, from budgeting to taxes.
The fees for the service are more than reasonable, too. Most advisors charge around 1% annually, but Vanguard only charges 0.35% of the money they manage for you yearly.
Additional Features:
Calculators: Vanguard has a robust list of financial calculators that help you make educated financial decisions.
Real-Time Goal Tracking: Stay on top of your long-term goals in real-time either on the computer or through Beacon, Vanguard's mobile app.
Exclusive Funds: If you have more than $500,000 to invest with Vanguard, you can gain access to exclusive actively managed funds that are only available to qualifying Vanguard financial advisory customers.
---
4. Zoe Financial
Zoe Financial isn't exactly a financial advisory firm, but the company definitely deserves its place on this list. The company is essentially a middleman that helps you find a financial advisor in your price range with services that meet your needs.
Our favorite part about the service is that all the financial advisors it refers customers to are commission-free. That means they're not going to push you into a financial product that doesn't fit your needs just to earn a commission from the provider. Instead, the resources Zoe Financial recommends focus on your unique financial needs with no conflicts of interest.
The best part is Zoe Financial's services are completely free — for you anyway. The company earns its money by charging the financial advisors on its platform fees for marketing, so the end user never foots the bill.
Additional Features:
Find Local Advisors: Zoe Financial has a network of financial advisors across the United States. Chances are, a few of them are right in your neighborhood. It's a perfect fit if you're more interested in face-to-face service than talking to a broker on the phone or relying on a robo-advisor.
The Zoe Blog: The Zoe Blog features hundreds of articles on various financial topics, including several that help guide you through choosing and working with a financial advisor.
---
5. Betterment
Betterment is a relatively new style of investment firm. The company only has about 15 years in the industry, but it's made a splash since its inception.
For the most part, the company's advisory services are robotic, but if you have $100,000 or more invested with them, you gain unlimited access to a team of certified financial planners (CFPs). The team will walk you through investing topics like retirement planning and portfolio management and personal finance topics like budgeting, saving, and tax prep.
The fee for the service is $4 per month or 0.25% of assets under management annually if you set up $250 in recurring monthly direct deposits or have a balance of $20,000 or more across all Betterment accounts.
Additional Features:
Intuitive Retirement Planning Tools: Even if you only work with the robo-advisor, Betterment has some of the most intuitive retirement planning tools online today. The tools help you set and stick to retirement goals.
Risk Tolerance Adjustments: Betterment's robo-advisor is built with a simple way to adjust your portfolio based on your risk tolerance. If you're unsure what your risk tolerance should be, let the robo-advisor set it for you. If you want a more moderate or aggressive portfolio, simply slide the bar across the screen in the direction you want your risk to go.
---
6. Harness Wealth
Harness Wealth works like Zoe Financial in that it's not a financial advisory firm. Instead, the company is a middleman connecting you with good financial advisors.
Harness Wealth shines by offering connection advisors with different fee structures, including flat fees. The right advisor for you depends on your needs. For example, if you need a financial advisor to comb through every decimal point in your bank and investing accounts, you'll likely need an advisor that charges a percentage of assets under management. However, a flat-rate advisor may be better if you need help in only one or two areas.
Whether it's investment management, tax planning and access to a CPA, estate planning services, or a wide range of other financial services, Harness can help you find the right professional.
Moreover, like Zoe, you only pay fees to your advisor. It's completely free to use Harness Wealth's services because the company makes money by charging the financial advisors it refers you to for marketing.
Additional Features:
Free Consultations: Chat with advisors before you make any commitments to pay for services.
Harness Articles: Harness Wealth has a blog that features hundreds of articles on topics related to the services its financial advisors provide.
---
7. Facet Wealth
Facet Wealth is a financial planning firm that pairs you with one of its in-house certified financial planners (CFPs). Your CFP will help you in all areas of your financial life, including asset management, but you won't be charged investment management fees.
Instead, Facet charges an annual flat fee that ranges from $1,800 to $6,000 based on the complexity of the plan you and your financial planner choose in a free consultation. The flat fee covers all services, so once you choose a plan, you don't have to worry about additional fees for services down the road.
Although there is no investment management fee, the service is best for high-net-worth individuals because the $1,800 minimum fee amounts to a substantial percentage of smaller portfolios.
Additional Features:
Free Consultation: Before committing to any fees, you can speak to one of the company's CFPs for free to decide if this is the best option for you.
Virtual Meetings: Your meetings with your CFP are held via virtual video conference or over the phone, whichever you prefer.
Dedicated CFP: You work with the same CFP every time you call, so you don't have to waste time getting a new pro up to speed with your unique financial situation when you have questions.
---
8. Charles Scwhab
Charles Schwab is a household name in the investing industry and it's no surprise it made our list of the best financial advisors.
The good news is you can open more than a traditional brokerage account at Schwab, harnessing the benefits of a robo-advisor while accessing Schwab's lucrative investment options.
Schwab currently has two robo-advisor offerings:
Schwab Intelligent Portfolios: This robo-advisor creates a curated portfolio of ETFs based on your goals with a minimum $5,000 investment requirement. It includes daily monitoring and automatic rebalancing, as well as tax-loss harvesting. Investors get 24/7 customer service from U.S.-based professionals, and there are no commissions.
Schwab Intelligent Portfolios Premium: Schwab's premium robo-advisor service offers the same benefits, including a curated portfolio of ETFs, but with a $25,000 account minimum. In addition to everything offered in Schwab Intelligent Portfolio, investors get unlimited CFP guidance with a personalized financial plan and regular reviews. Investors can also link accounts from other institutions and stress-testing tools to ensure you can reach your goals.
---
9. Prudential
Prudential is a financial services institution that offers insurance, retirement, and financial services.
With Prudential's Personal Advisory Group, you get financial solutions from a dedicated team of advisors, who can help consult you on everything from tax strategies and estate planning strategies. They can also help assess your financial situation and establish an investment portfolio. 
Additional Features:
Complimentary call: Personal Advisory Group offers a no-cost 30-minute virtual consultation to assess your financial goals and help you establish the next steps.
Prudential Stages: Prudential offers a complementary tool that asks you questions about your retirement plans and progress to assign a Retirement Confidence Score, with personalized projections of your retirement income and steps to take to help reach your retirement goals.
---
Methodology: How We Select the Best Financial Advisors
We used five criteria to build our list of the best financial advisors.
In particular, we focused on companies that provide a high level of value for the prices they charge, make services accessible to everyone, have a strong track record of success, use the latest technology, and have plenty of positive reviews from real consumers.
Price
When you work with a financial advisor, your goal is to improve your overall financial position. That's not possible if your advisor charges you too much money. Granted, financial professionals are rarely cheap; if they are, it can be a red flag. However, the advisors on the above list charge reasonable fees for their services.
Accessibility
Most financial advisors only work with customers who can meet minimum wealth requirements, but those requirements don't have to be in the millions. Although some of the most comprehensive services from advisors mentioned above are only available to high-net-worth individuals, most offer advisory services accessible to most people.
Track Record
We don't want you working with advisors with a history of providing inadequate services. All advisors mentioned above have a strong track record of providing quality services to their customers.
Technological Innovation
Technology has changed the way we do just about everything. If your financial advisor isn't taking advantage of the latest and greatest in tech, you're likely missing out. Not only do the providers above use the latest finance technology, but many have developed proprietary technologies that simplify the process of personal finance management.
Customer Reviews
What a company says on its website means very little. You never know how effective a service is until you use it or talk to someone who has. However, customer reviews can be very valuable. This doesn't mean affiliate reviews written by people who've never considered using the service; we're talking about real customers sharing opinions.
We scoured the web looking for real people's mentions of each advisory service. All the companies on our list made it here because they have a strong history of making real people happy.
FAQs
Choosing a financial advisor is a big decision that's best made after all your questions are answered. If you have a few, you're not alone. Find the answers to some of the most common questions about financial advisors below.
What Do Financial Advisors Do?
Financial advisors provide a wide range of financial advice to their customers. The advice generally concerns money management, investing, taxes, retirement planning, estate planning, and budgeting.
The good news is that several advisors charge below-average fees. Most of the options listed above fall into that category.
How Much Money Do I Need Before Getting a Financial Advisor?
Most financial advisors won't work with customers who have less than $100,000, but there are plenty of exceptions to the rule. For example, Fidelity gives you low-cost access to a financial advisor even if you only have $25,000 to invest.
Can Financial Advisors Give Tax Advice?
Financial advisors focus on all areas of personal finance, ranging from tax advice to investment advice and everything in between. Some financial advisors even specialize in accounting and tax prep.
Do I Need a Financial Advisor?
Many people mistakenly believe they need a lot of money to have a financial advisor. However, many online robo-advisors today have low or even no minimum investment requirements. Anyone with financial goals they want to reach can benefit from using a financial advisor to help them.
How Much Do Financial Advisors Cost?
Each financial advisor charges different fees. Some don't have any fees, others charge a flat monthly fee, and those that require high minimum balances often charge a percentage of assets under management. It's important to compare your options and find the advisor that provides the services you need at affordable prices.
Is it Worth it to Have a Financial Advisor?
Having a financial advisor is a great way to ensure you're on the right path to reach your goals. Whether you have small or large goals, having the right investment plan and a budget to help you reach your goals is what a financial advisor helps you achieve.
How to Choose the Best Financial Advisor
When choosing a financial advisor, it's important to get your information from the right source for two reasons:
Protect your Financial Stability: Your financial advisor's job is to help you build a solid financial foundation. Your advisor's advice is crucial to your spending, saving, investing habits, long-term financial stability, and ultimately retirement. It's not worth risking working with a bad advisor.
You Get What You Pay For: Quality personal financial advice rarely comes free. In most cases, you have to pay experts for their time. When you pay for financial advice, it's important that you get the quality you pay for.
As you search for the best financial advisors for your needs, compare fees, track records, and customer reviews. Investing time in the comparison can greatly affect your long-term financial outcome.