Carrying unsecured debt, particularly credit card balances, is costly. Annualized credit card interest rates typically range from around 10% to more than 25%, depending on prevailing benchmark rates, cardholder creditworthiness, late payment status, and other factors.
Compared with lower-interest options like home equity loans and lines of credit, rates like that raise financing costs by hundreds or thousands of dollars each year. Those costs complicate cardholders' efforts to break the cycle of carried debt and move toward debt freedom.
Consolidating credit card debt is a popular reason for taking on unsecured personal loans with lower interest rates. This type of loan is more plentiful than ever thanks to rapid growth in low-overhead branchless lenders.
Best Debt Consolidation Loan Companies
These are the best personal loan companies for credit card debt consolidation right now. Each offers loans specifically designed to consolidate high-interest credit card balances and help borrowers pay them off faster and at a lower net cost.
Each of the companies on this list does one thing really well or serves a specific type of borrower. But if you're considering a debt consolidation loan, chances are good that at least one fits your needs.
---
Best Overall: Payoff

Payoff is our all-around best debt consolidation lender for people with high-interest credit card debt.
Unlike general-purpose personal loan companies that simply endorse the idea of using loan proceeds for debt consolidation, Payoff directly compensates credit card companies so borrowers don't have to. Its transparent credit qualification requirements (the minimum FICO score is 640) ensure applicants know where they stand.
Additional features:
Borrow up to $40,000
Terms as long as 60 months
Origination fee up to 5% (none for well-qualified borrowers)
---
Best for Borowers With Good Credit: SoFi
SoFi is the best credit card debt consolidation choice for people with good or better credit. If your FICO score is above 700, you'll find very competitive rates and terms here. If not, you may not qualify for a SoFi debt consolidation loan at all.
Additional features:
---
Discover Personal Loans is a consumer-friendly personal lender with relatively relaxed underwriting standards. DPL considers a range of credit and noncredit factors when evaluating applications, increasing approval chances for applicants with fair credit. The minimum income requirement ($25,000) is generous as well.
Additional features:
Direct payoff option (funds paid directly to creditors)
Borrow up to $35,000
Terms ranging from 36 to 84 months
No origination fees
---
Best for Borrowers With Limited Credit: Upstart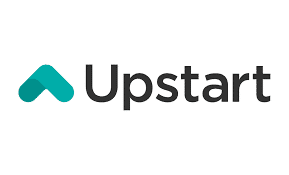 Upstart makes clear that its underwriting process considers noncredit factors. It's more emphatic about this than the other lenders on this list, making it the best choice for applicants with limited credit.
Additional features:
Borrow up to $50,000
Origination fees up to 8%
Loan terms up to 60 months
California borrowers can qualify with FICO scores as low as 580 (620 minimum elsewhere)
---
Best for Longer Loan Terms: LightStream
LightStream offers debt consolidation loans with terms as long as 84 months. That's not as long as the lender's max for unsecured personal loans used for other purposes (144 months), but it's longer than the 60-month industry standard.
Additional features:
Borrow up to $100,000
No origination fee
0.50% autopay discount (double the industry standard)
---
Best for Shorter Loan Terms: Stilt
Stilt offers debt consolidation loans with terms as short as 12 months. If you're looking for a quick fix for a relatively low credit card balance, Stilt is easily the most cost-effective choice.
Additional features:
Borrow up to $35,000
Choose a term up to 36 months if you need it
Noncredit factors considered during underwriting
Appropriate for recent immigrants, including those in the U.S. on work visas
---
Methodology: How We Select the Best Loan Consolidation Companies
We use 7 different metrics to evaluate loan consolidation companies. Each is important to would-be borrowers. Read on for more details on how each factors into our analysis.
Credit Requirements
Lenders generally reserve the best loan rates and terms for applicants with excellent credit. Applicants with good to very good credit get good but not amazing rates and terms. And applicants with fair or worse credit get less favorable rates and terms still — if they qualify at all.
Underwriting Process
Applicant credit is usually a critical factor in personal loan underwriting since it's relatively good at predicting a given borrower's likelihood of repaying their loan. However, more and more personal loan companies go beyond credit scores and consider nontraditional factors during the underwriting process.
These factors often tie back to income or occupation. They can include:
Field of study or industry
Work history (consistent work is better than periods of unemployment)
Savings rate or balance
Funding Process
You can use a personal loan for just about any legal purpose, from financing a major home improvement project to funding a month-long international vacation (though we don't advise that).
Debt consolidation is a special case because it involves replacing an existing debt or debts with a new credit balance. Whereas it's easier from a cash flow perspective to receive home improvement loan proceeds in a lump-sum deposit to your bank account and then dole them out over the course of a project that's likely to take months, paying down a credit card balance is as easy as pushing a button.
That being the case, why not go with a loan consolidation company that pay your lenders directly? This is known in the industry as "direct payoff," and it's what popular consolidation lenders like Payoff do.
Loan Terms
Debt consolidation loans generally have terms ranging from 36 months to 72 months. Some lenders cut things off at 60 months. A select few providers offer shorter-term loans (12 to 24 months) and/or longer-term loans (up to 84 months).
All other things being equal, a longer loan term means a smaller monthly payment but a higher total interest cost.
Loan Fees
The most important debt consolidation loan fee is the origination fee. This charge can really increase the cost of a loan, so it's best to go with a lender that doesn't tack it on if you have the choice.
Interest Rates
Debt consolidation loan interest rates usually start around 6% APR for the best-qualified borrowers and top out north of 20% APR for those with impaired credit. Lenders that market mainly to prime borrowers tend to offer more competitive rates than those that cater to subprime borrowers. If you're fortunate enough to have good (or better) credit, you'll want to focus your energies accordingly.
Funding Speed
Debt consolidation loan funding speed can vary. "Rapid funding" describes loans that fund within 24 to 48 hours after approval. Slower-funding loans can take a week or longer to hit the borrower's account. If you're staring down a looming payment due date on an existing credit card balance, those extra days could result in another month of interest charges (and maybe a late payment fee that adds insult to injury).
Become a Debt Consolidation Loan Expert: Your Loan Consolidation Questions Answered
You have questions about debt consolidation loans. We have answers.
When Is a Debt Consolidation Loan a Good Idea?
A debt consolidation loan could make sense for you if any of these conditions apply:
You can qualify for a debt consolidation loan with an interest rate significantly lower than the average rate on your current credit card balances. This is more likely if your credit has improved noticeably since you accumulated your credit card debt.
You can pay off your balance in less time and/or at lower cost with a debt consolidation loan.
You can afford your monthly debt consolidation loan payment, which is likely to be higher than your combined credit card minimum payments.
Will a Debt Consolidation Loan Lower Your Credit Score?
Applying for a debt consolidation loan could temporarily ding your credit score because your lender will conduct what's known as a hard credit pull (credit inquiry). This event appears on your credit report for several years but matters less to your credit score as time passes.
Can You Get a Debt Consolidation Loan With Bad Credit?
Yes, it's possible to get a debt consolidation loan with bad credit. However, you won't qualify for the best rates and terms, and many lenders won't consider your application at all. If you have bad credit or limited credit, look to lenders like Stilt, which give more weight to noncredit factors and may not require applicants to have credit scores at all.
What Are the Best Alternatives to Debt Consolidation Loans?
Debt consolidation loans aren't right for everyone. These common alternatives to debt consolidation loans could be a better fit for you:
Fun Facts About Debt Consolidation
The average American household has about $6,300 in outstanding credit card debt.
Generation X has the highest per-capita credit card debt, at more than $7,000 per person.
Americans collectively have more than $400 billion in outstanding credit card debt.
The average credit card interest rate ranges between 15% and 17%, according to the Federal Reserve Bank of St. Louis. The average personal loan interest rate ranges between 10% and 12% for borrowers with very good to excellent credit.