Need cash to pay off credit card debt, finance a major home improvement project, or start a business?
An unsecured personal loan or line of credit could be in your future. If you're thinking about applying for one, you've come to the right place: our list of the very best personal lenders in business.
---
Find The Best Personal Loan Rates
Because personal loan rates change regularly in response to lender policy and prevailing benchmark interest rates, specific rates and rate ranges are not included in the rankings below. So, for up-to-date, lender-specific rate information — and to check your own rates without a hard credit check — refer to this table:
---
Best Personal Loan Companies
These are the best personal lenders on the market right now.
Each does one thing better than the others, whether that's offering excellent terms to applicants with good to excellent credit, underwriting loans for people with impaired credit or no credit at all, or providing flexible credit line financing.
---
Best Overall: Earnest
Apply for a Personal Loan With Earnest
Earnest is our all-around best personal loan company because it does several things really well. As a loan broker, it works directly with personal lenders to find the best fit for each applicant. Many of Earnest's partners offer other types of credit, such as student debt refinancing loans.
Earnest's benefits include:
Borrowing limits between $1,000 and $100,000
Competitive interest rates
Loans available with no origination fees
Noncredit factors used in underwriting, such as your savings rate as a percentage of income
---
Best for Applicants With Good to Excellent Credit: SoFi
Apply for a Personal Loan With SoFi
SoFi offers best-in-category rates and terms to applicants with very good to excellent credit. If your FICO score is higher than 740, you'll have plenty of choice when it comes to personal loans. But chances are, you'll find SoFi's offers at or near the top of the list.
Additional features:
No origination fees, ever
Borrow up to $100,000
Terms as long as 84 months
0.25% autopay discount
Generous referral program — $15 per successful referral
Unemployment insurance available — defer payments for up to 12 months total over the life of the loan
---
Best for Applicants With Fair Credit: Upstart
Apply for a Personal Loan With Upstart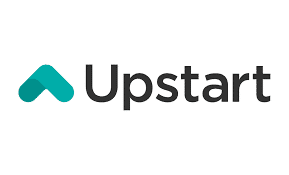 Upstart, a loan broker, has a relatively relaxed underwriting process that accepts some applicants with FICO scores below 600. For applicants with less-than-perfect credit, Upstart considers noncredit factors, such as work history and educational attainment. Despite this, its rates and terms are competitive.
Additional features:
Borrow up to $50,000
36-month or 60-month terms
Some offers fund in as little as 1 business day
No prepayment penalty
Variable origination fees (up to 8%)
---
Best for Applicants With Limited or No Credit: Stilt
Apply for a Personal Loan With Stilt
Stilt is specifically designed for people who struggle to qualify for personal loans from traditional lenders. This includes unbanked Americans with limited or no credit history and recent immigrants to the United States (including those here on work visas) with U.S. bank accounts. Stilt uses noncredit factors like educational attainment and financial behaviors to inform underwriting decisions.
Additional features:
Borrow up to $35,000
12-month to 36-month terms
Competitive rates and fees
---
Best for Credit Lines: Upgrade
Apply for a Personal Loan With Upgrade
Not to be confused with Upstart, Upgrade is a flexible personal credit solution that offers both personal loans and an unsecured personal line of credit. Choose one of four credit cards to draw on your line:
The classic Upgrade Card, which offers no-fee draws
The Upgrade Cash Rewards Card, which earns unlimited 1.5% cash back on payments
The Upgrade Bitcoin Rewards Card, which earns unlimited 1.5% back in Bitcoin on payments
The Upgrade Triple Cash Rewards Card, which earns unlimited 3% cash back on purchases in auto, home, and health categories
Additional features:
Credit lines between $500 and $25,000
No origination fees
Set payoff schedule for better cash flow predictability
---
Best for Rapid Funding: Avant
Apply for a Personal Loan With Avant
Avant funds personal loans for qualified borrowers in as little as 24 hours. If fast cash is a top priority, there's no better personal loan provider.
Additional features:
Borrow up to $35,000
Also offers a credit builder credit card with spending limits up to $1,000
Relaxed underwriting standards — applicants with fair or impaired credit can still get approved
Late fee forgiveness under some circumstances
---
Best to Pay Off Credit Card Debt: Payoff
Apply for a Personal Loan With Payoff

The appropriately named Payoff specializes in credit card debt consolidation loans. Its transparent credit scoring requirements (minimum FICO score to qualify: 640) and competitive rates make it the best choice for borrowers struggling to pay down high-interest credit card debt.
Additional features:
Borrow up to $40,000
24-month to 60-month terms
Origination fee up to 5%
---
Best for Shorter Loan Terms: Stilt
Apply for a Personal Loan With Stilt
Stilt makes a rare second appearance on this list because it's the absolute best personal loan option for people seeking loans with terms under 24 months. Stilt's 12-month loan is the category leader here.
One thing to note: Stilt isn't great for people seeking longer-term loans. Its maximum term length is 36 months, the shortest maximum on this list.
---
Best for Longer Loan Terms: LightStream
Apply for a Personal Loan With LightStream
LightStream offers the longest loan terms of any lender on this list — up to 144 months. Note that not all borrowers or loan types qualify for such long terms. Many top out at 72 months.
Additional features:
Borrow up to $100,000
No origination fees
Relatively low interest rates (up to about 20% APR, depending on prevailing rates)
0.50% autopay discount (double the industry standard)
---
Methodology: How We Select the Best Personal Loan Companies
We evaluate personal loan companies on 7 metrics that matter to would-be borrowers.
Each metric affects different aspects of the borrower experience: how easy it is to get a loan, what the application process looks like, how long before you have to pay the loan back, how much it'll cost you, and so on.
Credit Requirements
For almost all personal loan providers, the borrower's credit score is a key factor in determining whether to approve a loan application.
Some lenders focus only on super-prime borrowers, or those with FICO scores above 740 to 780 (depending on the lender). Others focus on prime and super-prime borrowers, or FICO scores above 680.
Other lenders are more lenient. They market their products, albeit at higher interest rates and possibly with higher fees, to borrowers with fair or impaired credit. Some lenders make personal loans to borrowers with FICO scores below 600, squarely in subprime territory.
Underwriting Process
Every lender's underwriting process is a little different. We like lenders that consider more than just credit score and debt-to-income ratio when deciding whether to approve a loan. Nontraditional underwriting factors like work history and educational attainment can give a leg up to borrowers with limited credit or recent credit blemishes.
Credit Type
Most of the lenders on this list offer unsecured personal loans. We like lenders that add unsecured personal credit lines, which work like credit cards but typically have higher borrowing limits and lower interest rates.
Funding Speed
All else being equal, faster funding is better. We like lenders that fund loans in as little as 1 to 2 business days, meaning the loan proceeds hit the borrower's account within 24 to 48 hours after the application is approved.
That said, every application is different, and it's not always possible for lenders to turn things around that quickly.
Loan Purpose
Most personal lenders allow you to use your loan proceeds for just about anything. Once they send out the money, they can't control what you do with it anyway.
A few lenders specialize in personal loans for specific purposes, however. The most common purpose is credit card debt consolidation. Companies like Payoff directly pay off any balances you'd like to consolidate, rather than send the loan proceeds to your bank account and trust you to finish the job. This is convenient but also locks you into the stated loan purpose.
Term Length
The longer the loan term, the more interest you'll pay before zeroing out your balance. If you're seeking the lowest possible borrowing cost, a shorter-term loan is usually better.
On the other hand, shorter-term loans generally have higher monthly payments.
Term length can be a function of loan size as well. If you're applying for a $5,000 loan, your maximum term length might be 36 months. On a $50,000 loan, it might be 84 months or longer.
In any case, we like lenders that offer a wide range of loan terms, including one- to two-year terms for people borrowing less.
Interest Rates
Truth be told, personal loan interest rates can be unpredictable. Based on their own, less-than-transparent underwriting protocols, two lenders might offer very different interest rates to the same borrower. That's down to how risky the lender's underwriting model thinks the borrower is — an assessment that's not always entirely objective.
All that said, some lenders are known for offering very low rates to well-qualified borrowers (below 6% APR), or for having low maximum interest rates (below 20% APR). We incorporate this information into our evaluations wherever possible but don't give it too much weight.
Become a Personal Loan Expert: Your Borrowing Questions Answered
You have questions about personal loans. We have answers.
Where Can You Get a Personal Loan?
Banks, credit unions, and online lenders all accept applications for personal loans. Because brick-and-mortar banks and credit unions tend to have strict underwriting standards for unsecured personal loans, the last option could offer the best chance of success.
You can't go wrong applying to any of the lenders on this list. You can also use a loan broker like Fiona to search rates and terms from multiple lenders at once, get prequalified from lenders that may be a good fit for you, and choose the best loan offer for your needs.
What Can You Use a Personal Loan For?
You can use a personal loan for just about any legal purpose. Common reasons to get a personal loan include:
Consolidating credit card debt or other types of high-interest debt
Major purchases, such as a private-party vehicle transaction
Home improvement projects
Paying off medical expenses
Covering wedding and other special event expenses
Covering expenses related to a new or adopted baby
Covering moving expenses
Securing business financing
Expect to be asked to specify a loan purpose when you apply, but know that lenders can't control what you do with your unsecured loan's principal.
That said, not every personal loan use is wise. For example, discretionary expenses like vacations and even weddings are best paid out of savings. Consolidating federal student loan debt can have unintended consequences, like loss of eligibility for loan forgiveness programs.
What Is Prequalification for a Personal Loan?
Prequalification is the lender's initial review of your creditworthiness, income, and other factors to be considered during underwriting. It's the first step toward getting a personal loan.
To initiate the prequalification process, you need to provide basic personal and financial information like your name, address, annual income, housing payment, and net worth. Typically, lenders do what's known as a soft credit pull to check your credit during prequalification. A soft pull doesn't affect your credit score.
Only after you've prequalified for a personal loan will you begin the actual application process. When you apply, you'll need to back up any estimates provided during prequalification with documentation like bank account statements and pay stubs. In most cases, you'll also need to agree to a hard credit pull (credit inquiry), which could temporarily lower your credit score.
How Hard Is It to Qualify for a Personal Loan?
It depends on the lender and the borrower.
All else being equal, it's much easier to qualify for a personal loan when you have excellent credit, high income, modest expenses, and low levels of existing debt. But don't fret if you don't meet those criteria. Many lenders have relaxed or nontraditional qualification models that consider noncredit and nonfinancial factors like educational attainment, work history, even field of study.
If your credit isn't great or you don't have much of a credit history, focus your efforts on lenders that look beyond credit scores. Those that do this, like Stilt, make it abundantly clear, so you shouldn't have much trouble finding them.
What Is a Good Personal Loan Interest Rate?
It depends on prevailing interest rates and your creditworthiness. What counts as a good interest rate for one borrower might be a terrible rate for another.
Competitive lenders generally offer unsecured personal loan rates between 5% and 8% APR to very well-qualified borrowers. By comparison, borrowers with fair credit typically pay upwards of 15% to 20% APR for unsecured personal loans, though this varies considerably by lender. Borrowers deemed riskiest may qualify for loans with rates as high as 25% or 30% APR.
Fun Facts About Personal Loans
The earliest "loans" involved physical items, not money. For example, an ancient merchant might lend 100 seeds to a farmer at the start of the growing season on the expectation that they'd receive part of the farmer's harvest later in the year.
Unsecured personal loans basically didn't exist in the United States before 1900. Banks considered them too risky, believing the average consumer wasn't good for the money.
The model for the modern unsecured personal loan is the Morris Plan, devised in 1910 by banking pioneer Arthur J. Morris. By 1930, more than 200 banks marketed Morris Plan loans, mostly to low- and middle-income consumers.
The FICO credit scoring model debuted in 1989. It's now an indispensable part of the underwriting process for most personal loans (and most other credit products too).