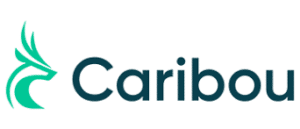 Pros
No credit pull to see rates+
Excellent refinancing rates**
Lots of value-added services
Cons
No auto lease refinancing
No customer support on weekends
Passenger vehicle refinancing only
Other than your monthly housing payment and perhaps your student loan payments, your car loan is probably the biggest debt you carry in your name.
Add in your car insurance costs — which can be eye-watering if your auto lender requires you to carry comprehensive coverage with a low deductible — and you're looking at thousands of dollars in annual vehicle overhead.
Caribou addresses both problems. Formerly known as MotoRefi, Caribou won't eliminate your car payment or magically convince your state motor vehicle bureau to waive your auto insurance requirement. But it can help reduce your car loan payment through refinancing and find affordable auto insurance.
Intrigued? Read on to learn more about Caribou's auto refinancing and car insurance services and what they might mean for your bottom line.
---
Key Features of Caribou
Caribou offers two core services: auto refinancing loans and car insurance policies.
Auto Refinancing
Caribou's standout product is auto refinancing. Although nothing is guaranteed, the typical borrower who refinances through Caribou could save $100 on their monthly car payment, and higher savings are possible on larger loans with higher interest rates and principal and interest payments.
Caribou taps a growing network of lenders across the U.S., including local financial institutions and community-focused providers serving specific geographic areas. Its onboarding and application processes couldn't be simpler:
Provide Some Basic Information. This includes your car's make and model and your existing car loan payment. You don't need to enter your Social Security number or consent to a hard credit pull to complete this step.
Review Your Loan Options. Caribou presents you with refinance loan offers you may qualify for. You'll see your new rate, loan amount, loan term, and monthly payment, plus how much you'll save over your current loan.
Talk to a Refinance Specialist If Needed. Caribou has a team of human customer support specialists standing by to assist refinance applicants. If you're not sure which loan offer is right for you or you need technical assistance during the onboarding process, they have your back.
Choose Your Loan Offer and Apply. Choose the loan offer that best fits your needs and begin the application process. At this point, your lender will pull your full credit report, along with any co-borrowers' credit reports. This could temporarily affect your credit score.
Submit Your Documents Online. The application process is all-digital. You'll submit any required income, employment, or asset verification online. If approved, you'll sign your loan documents online too. Caribou and its lender partners handle all the heavy lifting, including (usually) notifying your state motor vehicle bureau of the lien change.
Bear in mind that the company isn't itself a lender and can't make any guarantees about your auto refinance loan rate, term, payment, or approval. Your Caribou partner lender may charge additional fees as part of the underwriting process, such as origination fees and loan processing fees.
Auto Insurance
Caribou also offers auto insurance. You'll need to provide details about your car and the drivers you want on the policy. Caribou will then shop and compare car insurance rates of some of the nation's top providers in just minutes.
As with auto refinancing, savings aren't guaranteed. But it's worth taking a few minutes to go through this easy process and check your options.
---
Additional Features of Caribou
Caribou has some additional features and services worth noting. You'll have an opportunity to add them when you evaluate your loan options during the auto refinance onboarding process.
Pricing for these add-on services varies based on your needs and selections. Don't hesitate to reach out to a Caribou support specialist if you have questions or get stuck.
Extended Vehicle Protection
If you're planning to keep your vehicle for the long term, Extended Vehicle Protection coverage could help reduce or offset the cost of major repairs that get more likely with age. That, in turn, could help prevent a financial emergency due to an unexpected accident or breakdown.
GAP Coverage
If your car is worth less than you owe on your loan, Guaranteed Asset Protection coverage (GAP coverage) could be a good investment. GAP coverage makes up the difference in the event of a total loss, providing financial protection and peace of mind should the worst befall your vehicle.
Key Replacement Coverage
Replacing your car key fob can cost hundreds of dollars. If you're prone to misplacing your keys, this coverage could offset the cost of replacing them without a deductible.
Cosmetic Care Package
If you need to keep your car looking like new, consider a Cosmetic Care Package. It may cover the cost of minor body, wheel, and glass repairs, including dents, dings, and cracks.
---
Advantages of Caribou
Caribou's key advantages include its super-smooth auto refinancing process, the potential for low rates and significant savings, and lots of value-added features that make car ownership a little easier.
No Credit Pull Required to See Refinance Rates. Caribou doesn't pull your credit before showing you refinance loan rates. That's good if you're still shopping around and don't want to ding your credit score before you're ready to apply.
Potential for Significant Car Loan Savings. Although Caribou makes no guarantees, it says the average user saves $100 or more when they refinance their car note. That's real money — $1,200 per year or more.
Lots of Lenders in Caribou's Network. Caribou doesn't rely on a single lender to serve its users. It has a growing network of local, community-focused lenders that deliver competitive rates and terms. That increases your chances of getting a great deal on a loan.
All-Online Application Process. Caribou's application process is totally digital. You won't have to print, sign, and scan any forms, nor will you need to meet a notary or loan officer in person.
Optional Value-Added Features and Services. During the refinance onboarding process, you'll have the option to add additional features and services to your order. This includes GAP coverage, key replacement coverage, and extended vehicle protection, all of which could reduce your long-term car ownership costs.
You Can Usually Skip In-Person Title Work. Caribou and your lender do the heavy lifting on your loan. That usually includes updating the lien on file with your state's motor vehicle bureau, saving you a time-consuming trip to the DMV.
---
Disadvantages of Caribou
Caribou isn't perfect. Downsides include no auto lease refinancing at the moment, no customer support on weekends, and limited control over lender fees.
No Auto Lease Buyout Refinancing. Caribou only offers auto refinancing on vehicle purchase loans. If you lease your car, you can't refinance through Caribou — although this could change in the future.
No Customer Support on Weekends. Caribou's customer service team is available during extended business hours Monday through Friday. It's not around on the weekends, which could be an issue if you're booked solid during the workweek and prefer to tackle your financial to-dos on Saturday or Sunday.
Refinancing Loans May Have Additional Fees. Caribou doesn't have direct control over its lending partners' pricing. Some loans may come with additional fees not reflected in the advertised interest rate, such as origination and loan processing fees.
No Refinancing for Motorcycles or Commercial Vehicles. For now, Caribou focuses on passenger cars and light trucks. You can't refinance loans on motorcycles or commercial vehicles here at the moment.
---
Final Word
Caribou makes it easy to refinance your car loan and possibly save money in the process. It also offers a host of value-adds, including auto insurance, GAP coverage, Extended Vehicle Protection, and key replacement coverage.
Caribou can't handle all your automotive needs (yet). But it's hard to argue with its approach to the two biggest recurring expenses most car owners face. And it seems likely that more good things are on the way.
Disclaimers
* Savings may result from a lower interest rate, longer term, or both. There is no guarantee of savings. Your actual savings, if any, may vary based on interest rates, the repayment term, the amount financed, and other factors.
+ To check the rates and terms you qualify for, we conduct a soft credit pull that will not affect your credit score. However, if you choose a loan product and continue your application, we or one of our lending partners will request your full credit report from one or more consumer reporting agencies, which is considered a hard credit pull and may affect your credit.
++ Social security number is required should you choose to move forward in the loan application process.
** APR is the Annual Percentage Rate. Your actual APR may be different. Your APR is based on multiple factors including your credit profile and the loan to value of the vehicle. Advertised 1.99% APR is based on a representative example of refinancing a 2020 or newer vehicle with mileage of less than 85,000 miles and a FICO score higher than 740. Rate not available in CA, ME, MD, NV, PA, WV, and VT. Not all borrowers will receive the lowest rate. All applications are subject to verification of employment. We do not guarantee that you will receive any loan offers or that your loan application will be approved. If approved, your actual rate will depend on a variety of factors, including term of loan, a responsible financial history, income and other factors.
Terms and Conditions apply. Caribou reserves the right to modify or discontinue products and benefits at any time without notice. Participating lenders, rates and terms are also subject to change at any time without notice. The information you provide to us is an inquiry to determine whether our lenders can make you a loan offer. If any of our lending partners has an available loan offer for you, you will be invited to submit a loan application to the lender for its review. Not all borrowers receive the lowest rate. Lowest rates are reserved for the highest qualified borrowers. We do not guarantee that you will receive any loan offers or that your loan application will be approved. If approved, your actual rate will depend on a variety of factors, including term of loan, a responsible financial history, income and other factors.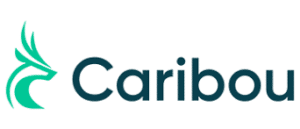 Pros
No credit pull to see rates+
Excellent refinancing rates**
Lots of value-added services
Cons
No auto lease refinancing
No customer support on weekends
Passenger vehicle refinancing only
Editorial Note: The editorial content on this page is not provided by any bank, credit card issuer, airline, or hotel chain, and has not been reviewed, approved, or otherwise endorsed by any of these entities. Opinions expressed here are the author's alone, not those of the bank, credit card issuer, airline, or hotel chain, and have not been reviewed, approved, or otherwise endorsed by any of these entities.