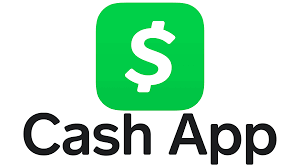 Pros
Easy access to the stock market
Commission-free trading
Bitcoin trading is available
Cons
Limited asset types
No tools for advanced traders
No retirement accounts
The stock market is becoming easier to access thanks to recent innovations in technology. One of the easiest ways to get started is through the use of an app you likely already have: Cash App.
Launched as a peer-to-peer payments app in 2013 as a subsidiary of Square, Inc. (now Block, Inc.), Cash App quickly gained traction within the personal finance community. Cash App is best known for its personal finance tools.
In 2019, the company launched an investing product, giving its users the ability to set up a self-directed, taxable brokerage account with which they're able to buy and sell stocks.
Cash App Investing offers commission-free trading and fractional shares, taking a page out of the online discount broker playbook. Hundreds of stocks and exchange-traded funds (ETFs) are available to choose from. More and more investors seem to be taking advantage of the service.
Does it really stack up as an investment platform?
Key Features of Cash App Investing
Cash App is an intuitive platform that's known for its ease of use and quality tools. Here are the best features of the investing side of the service:
Available Assets
Cash App users have access to three different asset classes:
Stocks. Stocks are one of the most traditional ways to invest. When you purchase stocks, you own pieces of the companies represented by the shares you hold.
ETFs. ETFs are bucket-style investments that represent highly diversified portfolios. These portfolios provide exposure to specific sectors of the market or the stock market as a whole.
Cryptocurrency. Finally, Cash App users have access to one of the most popular crypto assets in the world. Members can use the app to buy and sell Bitcoin.
Although this list of assets is plenty for the beginner investor, more experienced investors may feel limited. Cash App doesn't provide access to other investment options like futures, options, forex, or mutual funds.
Ease of Use
Cash App was developed to be an easy way for family, friends, and colleagues to send and receive money. It quickly evolved into an easy way to manage your personal finances, and now, to invest.
Buying stock on Cash App is as simple as logging into your account, finding the stock you'd like to buy, and purchasing shares. The company's investment platform isn't convoluted with tools a beginner investor won't need. Instead, it provides a straightforward approach to accessing the stock market, making it one of the easiest platforms to use.
Cash App Integration
You won't need to sign up for a new Cash App account if you're interested in opening an investment account on the app. Cash App Investing is automatically integrated into your Cash App account. All you have to do is use it!
Fees
Cash App offers commission-free trading, meaning you won't pay the company a service fee when trading stocks and ETFs on its platform.
Cash App charges a small fee when you trade Bitcoin, ranging from 1.5% to 2.3% depending on the amount traded and current level of demand on the blockchain. The exact amount of the fee for each trade will be displayed before you finalize the trade.
Fractional Shares
Some of the most exciting stocks have enormous price tags of hundreds or thousands of dollars for a single share. Beginners with relatively small investment portfolios may not be able to afford whole shares.
The solution is fractional shares, and Cash App offers them.
You don't have to buy a whole share of stock when investing with Cash App. Instead, you can choose the amount of money you'd like to invest and purchase the fraction of a share that amount represents. For example, if you're interested in buying shares of a $1,000 stock but only want to invest $100, you can buy one-tenth of a share on Cash App.
My First Stock
Cash App offers a "My First Stock" educational guide that teaches you the basics of investing. You'll learn what market capitalization is, how stocks are bought and sold, and what makes a great investor.
The guide is a perfect crash course if your knowledge of the market is very limited. However, it doesn't go into the details of the market, which is a notable shortcoming for investors looking to develop a deeper understanding.
Nonetheless, the Cash App Investing service seems to be geared toward the beginner investor, and the My First Stock guide is a perfect tool for the audience it was developed for.
Personal Finance Features
Cash App offers investing services, but it's a personal finance app at its core. When you sign up, you'll have access to the core Cash App features:
Cash App Bank Account. You can open a free bank account with Cash App. The company works with Sutton Bank and Lincoln Savings Bank to keep your money secure.
Cash App Card. When you open a Cash App bank account, you'll receive a free, customizable Visa debit card known as the Cash Card. You can use the Cash Card free of charge for point of sale transactions or use your card at any ATM for just $2. Cash App reimburses fees charged by the ATM operator.
Faster Direct Deposit. Another perk to using Cash App's banking service is that your direct deposits will make it into your account up to two days early.
FDIC Insurance. All Cash App deposit accounts come with FDIC insurance.
Send and Receive Money. You can send and receive money instantly and for free using Cash App.
Cash Boosts. Cash boosts give Cash App members instant perks when using their cash card in coffee shops, restaurants, and at other merchants, much like rewards points earned on rewards credit cards.
---
Advantages of Cash App Investing
Cash App is a popular financial tool that's used by millions of people. So, it only makes sense that there are several advantages to using the platform. Here are some of the biggest perks:
No Account Minimum. Some brokerage accounts require you to have a minimum balance at all times. There's no minimum Cash App balance. In fact, you can start investing with as little as $1 thanks to the fractional share functionality offered on the app.
Accessibility. The app is available on iOS and Android devices through the App Store and Google Play Store.
Quality Customer Support. Cash App offers 24-hour support and multiple ways to access it — through the app, on the company's website, or by calling (800) 969-1940. The support staff is knowledgeable and ready to answer any questions you might have.
Invest On the Go. As its name suggests, Cash App was developed as a mobile app. All features on the app are available on the go, including its investing features.
Bitcoin Trading. Bitcoin is the largest, most popular cryptocurrency in the world, and Cash App users can buy and sell it any time they'd like. Trading Bitcoin does involve a small fee, however.
---
Disadvantages of Cash App Investing
There are plenty of reasons to consider signing up for Cash App, but there are also some drawbacks to consider before diving in. The most significant disadvantages to the platform include:
No Tools for Advanced Traders. The Cash App Investing features aren't designed for the most experienced investors or active traders. There's little charting functionality and no research tools, making the app best for beginners who just want to get their feet wet. But this acts as a major turnoff for more seasoned market participants.
Only Taxable Self-Directed Accounts. Taxable self-directed investing accounts are the only account types available. You won't be able to use Cash App for your retirement accounts or other tax-advantaged accounts.
No Margins. You won't find margin trading at Cash App either, but that's likely by design. Trading on margins is a dangerous concept for a beginner and should be left to the experts.
Limited Assets. Hundreds of stocks and ETFs are available on Cash App, along with Bitcoin. However, that's all you can trade here. You won't have access to other popular assets like options, futures, mutual funds, or forex when investing on the App.
---
How Cash App Investing Stacks Up
Cash App is a hybrid service that offers investing and personal finance services. Although its personal finance features compete with the likes of Venmo, on its investing side, the company's closest competitor is the discount brokerage Robinhood. See the chart below to see how the two investing platforms compare:
| | | |
| --- | --- | --- |
| | Cash App | Robinhood |
| Peer-to-Peer Transfer Fee | Free | N/A |
| Full-Service Investing Platform | No | Yes |
| Free Stock Promotion | No | Yes |
| Crypto Trading Fees | 1.5% to 2.3% | Zero trading commissions. |
| Commission-Free Stocks & ETFs | Yes | Yes |
| Margin Accounts Available | No | Yes |
| Retirement Accounts Available | No | No, but this function may be added later. |
---
Cash App Investing FAQ
It's natural to have a few questions about a financial service when you think about signing up. Some of the most common questions about Cash App include:
Can You Make Money Investing on Cash App?
Any time you invest in stocks, whether on Cash App or any other investment platform, you have the opportunity to make (or lose) money. Your success as an investor will largely depend on your willingness to research each investment and your ability to make educated decisions in terms of buying and selling shares.
Is Investing on Cash App Safe?
Any market investments can lose value, but investing on Cash App is as safe as using any discount brokerage. Cash App uses a variety of security features in an attempt to keep you safe when using its services. Those features include:
Entry Identification. When you log into Cash App, you'll be required to enter a PIN. If you'd like to take security a step further, you can also require a fingerprint or facial recognition scan.
Encryption. Data stored and transferred using Cash App is encrypted, meaning letters and numbers are scrambled so if a hacker was somehow able to access the data, they wouldn't be able to read it.
Bitcoin Storage. Cash App stores its Bitcoin securely offline.
Account Notifications. You can set up push, email, and text notifications for account activity.
Considering the features above, you can rest assured that your money's in good hands when using Cash App.
Can You Lose Money on Cash App Stocks?
Any investment has the potential to result in gains or losses. The key to success as an investor is a willingness to research before making investment decisions.
Do Cash App Stocks Pay Dividends?
You'll receive dividends when you invest in stocks that offer them. Keep in mind that dividends are not a requirement and not all publicly traded companies pay them. If creating income through your investments is one of your objectives, you should look into the dividends each stock offers before investing.
Does the IRS Track Cash App?
Cash App and other payment services are required to report income to the IRS when a user receives more than $600 in any given tax year. Moreover, investment brokers, including Cash App Investing, are required to report holdings, gains, and losses to the IRS.
---
Final Word
Cash App investing is a great way for new investors to get their feet wet on Wall Street. The platform isn't convoluted with tools beginners don't need, making it easy to navigate and use. Moreover, there's no push toward short-term trading or margins, both of which come with significant risks.
The platform is also an easy way to invest in Bitcoin, although it is the only cryptocurrency available on the app.
Although experienced investors and active stock traders are better served using another platform, beginners and casual investors will find Cash App's investing features to be a breath of fresh air.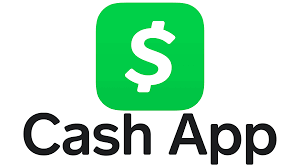 Pros
Easy access to the stock market
Commission-free trading
Bitcoin trading is available
Cons
Limited asset types
No tools for advanced traders
No retirement accounts
Editorial Note: The editorial content on this page is not provided by any bank, credit card issuer, airline, or hotel chain, and has not been reviewed, approved, or otherwise endorsed by any of these entities. Opinions expressed here are the author's alone, not those of the bank, credit card issuer, airline, or hotel chain, and have not been reviewed, approved, or otherwise endorsed by any of these entities.