There's a lot of hype around millennials, especially when it comes to money.
Are they richer or poorer than previous generations were? Strapped with more debt? Better or worse educated?
Obviously, you have to be careful when slinging around generalizations about 73 million people. But the counterargument to "You're generalizing" – an accusation I hear a lot in friendly political debates – is "How else are you supposed to talk about trends among millions of people?"
And even more importantly, how are you supposed to find solutions to the problems affecting millions of people?
Here are some facts about millennials that range from troubling to promising to surprising.
Facts About Millennials and Money
1. They Earn Less Than Their Parents Did at Their Age
Of every trend on this list, this may be the most alarming.
Over the last few generations, Americans' income potential has shrunk. A 2019 study by New America found that millennials earn 20% less than baby boomers did at the same age.
The findings echo a 2017 Young Invincibles analysis of Federal Reserve data, which revealed that 25- to 34-year-olds in 2013 were earning 20% less than the same age group did in 1989. Specifically, the median personal income for young adults in 2013 was $40,581, compared with $50,910 in 1989. (All dollar comparisons between time periods in this piece are in inflation-adjusted dollars.)
Another study, conducted by Harvard, Stanford, and the University of California, measured "absolute income mobility," or the percentage of a generation who earn more than their parents. Nearly every child born in 1940 earned more than their parents did, with an absolute income mobility of 92%. But children born in the 1980s are another story entirely. Only half of them are earning more than their parents. Worse, the percentage continues to shrink over time.
---
2. They Have Half the Net Worth Their Parents Did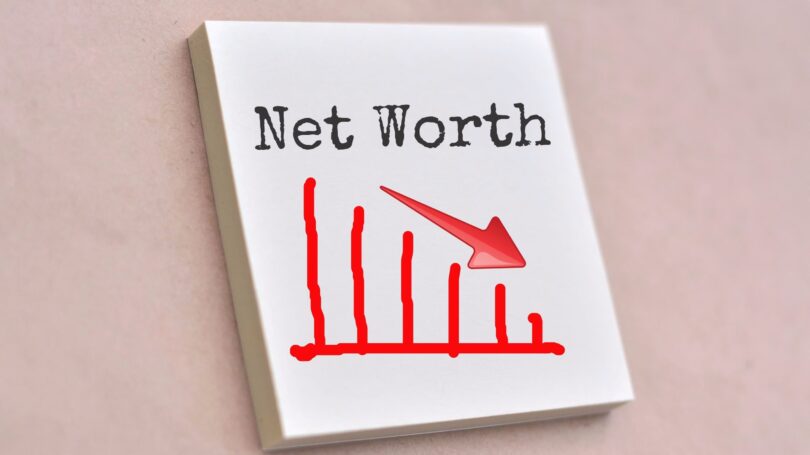 The study by the Young Invincibles noted another worrying trend: millennials have accrued only half the net worth that their parents had by their age. In 1989, the median net worth for 25- to 34-year-olds was $25,035. By 2013, it had dropped to $10,900.
A 2018 report by the Federal Reserve uncovered similar findings. The Fed reported that millennials in 2016 had a 40% lower median net worth than comparably aged gen-Xers did in 2001.
The takeaway? Millennials need to be smarter about money than previous generations if they're ever to reach their parents' wealth levels or have any chance of becoming an accredited investor.
Pro tip: Are you unsure what your net worth is? Sign up for Personal Capital, and they will automatically calculate your net worth for you.
---
3. They Carry More Student Loan Debt
Americans have now topped $1.6 trillion in student loan debt.
Granted, not all of that sits on millennials. Still, 23.2 million borrowers under the age of 35 owe a collective $622.7 million, according to EducationData.org.
And a much higher percentage of millennials are strapped with student loans than prior generations. Over a third of millennials had student loans in 2017, while less than a fifth of gen-Xers had student loan debt in 2004. Total student loan debt has skyrocketed from $481 billion in 2006 to the frightening $1.6 trillion seen in 2020.
Millennials don't know when or if they'll ever pay off this debt. One in five millennials believes they'll die with their debt, according to CNBC – a scary thought for an adult in their 20s or 30s.
If you're feeling buried under debt, check out these options for student loan repayment and forgiveness. If you're thinking about refinancing your student loans, look into Credible.com. They're offering Money Crashers readers up to a $750 bonus.
---
4. They're Highly Educated
The Pew Research Center reports that 39% of millennials have a bachelor's degree or higher, and another 28% have some college education. Only 8% failed to graduate high school.
Among the silent generation – who were in a similar age bracket in 1968 – only 15% had bachelor's degrees or higher, while 30% failed to graduate high school.
Here's the full breakdown of how Americans' educational attainment has improved over the last 50 years:
(Graphic courtesy of Pew Research)
And yet, young Americans are earning less, not more, than previous generations. More education, more student loan debt, lower salaries, lower net worths – it paints a troubling portrait of America's ongoing struggle to grow and compete on the global economic stage.
---
5. They're Wary of Stocks
Three out of five millennials own no stocks at all, even in their retirement accounts, according to the St. Louis Federal Reserve. And it's not just due to lack of funds. Only 23% of millennials believe the stock market is the best place to invest money for the long term, according to CNBC. In fact, fewer than one in five millennials even owns a brokerage account, according to Schwab's 2019 Modern Wealth Survey.
The specter of the Great Recession looms large over this distrust. According to Gallup, 55% of 18- to 34-year-olds owned stocks in 2002, but that figure plummeted to 33% by 2014 and rose only slightly to 37% by 2018.
The repercussions of this are significant. Imagine two people each had $100,000 in 2009. One of them invested it in an index fund tracking the S&P 500 with dividends reinvested, and the other left it in cash in a savings account. Ten years later in 2019, the investor would have $451,387, while the saver would still only have $100,000. Except that $100,000 in 2019 is worth 19.1% less than it was in 2009. Adjusting for inflation, the investor would see a 277.71% return on investment, and the saver would see a -19.1% return. They'd actually lose money by failing to invest it.
That's why you can't sit on the sidelines and ignore stocks. Start with these investments if you have less than $1,000 to invest. And if you're worried about risk, try these tactics to reduce risk in your stock portfolio.
Pro tip: If you need to open an investment account, you can do so through M1 Finance. They charge no trading fees or commissions, and they even allow you to set up an automated investing schedule.
---
6. They Aren't Saving Enough for Retirement
A 2018 report by the National Institute on Retirement Security found that two-thirds of adults ages 21 to 32 have nothing saved for retirement. Even among those who had something saved, the overwhelming majority were far behind where they should be. A full 95% of young adults are behind on their retirement savings based on how much they should have saved at their age.
It's worth mentioning that the study only looked at tax-deferred retirement accounts, such as 401(k)s and IRAs. Researchers did not include normal savings accounts and brokerage accounts.
And to be fair, baby boomers are behind too. According to the Stanford Center on Longevity, 3 in 10 boomers have absolutely nothing saved for retirement, despite being at retirement's doorstep, at least by traditional retirement age standards.
---
7. Many Don't Have Access to Employer-Sponsored Retirement Accounts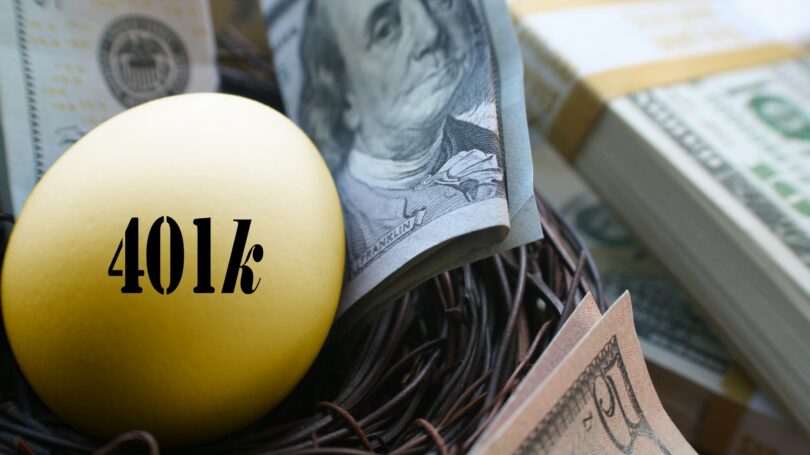 Only 59% of millennials even have access to an employer-sponsored retirement plan, according to a 2017 Pew study. The other 41% are on their own.
Of the millennials who do have access to a plan, 62% participate in defined benefit plans (pensions), and 52% participate in defined contribution plans, such as 401(k)s and SIMPLE IRAs.
As millennials gain access to employer-sponsored plans, they should take advantage of them. It's a simple way to increase your savings rate while reducing your effective tax rate.
Pro Tip: If you do have access to an employer-sponsored 401(k) plan, make sure you sign up for Blooom. They will do a free analysis of your account to make sure you're properly diversified, have the right asset allocation, and aren't paying too much in fees.
---
8. They Are Saving – They're Just Not Investing
It's not all doom and gloom for young adults today. Millennials are actually more likely than their older counterparts to have written financial plans (31% of millennials compared with 20% of gen-Xers), according to a Charles Schwab report.
And if you're wondering if that makes any difference, you better believe it: 65% of "planners" had an emergency fund, compared with only 24% of non-planners. Further, 75% of planners pay all their bills each month and still have money left over for savings. Only 33% of non-planners could claim the same.
A study by Wealthfront found a pre-tax savings rate of 18% among their youngest clients, those ages 20 to 25. That savings rate dropped to 14% among their 35- to 45-year-old clients.
Millennials are no worse at saving money than Generation X. The 2018 Bank of America Better Money Habits Millennial Report found that 63% of millennials save money every month, compared with 64% of older, more financially stable gen-Xers. Millennials are more likely to feel financially secure as well, at 59% versus 54%.
The problem is that even as they save, they aren't investing. A report by Broadridge Financial Solutions showed that millennials' savings accounts are their preferred method of "investing" – they shun retirement accounts, stocks, and real estate.
---
9. They Make Up the Majority of the Workforce
With 56 million participants in the U.S. labor force and growing, millennials have overtaken boomers and gen-Xers as the largest segment in the workforce.
A chart is worth a thousand words in this case:
(Chart courtesy of Pew Research)
While there are, of course, no more millennials being born, their population in the U.S. continues growing due to immigration. As a percentage of the labor force, they will continue growing for many years to come.
That means millennials will increasingly set policies on the corporate and political levels. It also means their money habits, good and bad, will reverberate across the economy. For example, if America's largest generation doesn't invest enough for retirement, then 30 years from now, government safety nets and support services such as Social Security will find themselves overburdened and underfunded.
---
10. They're Getting Married Later
At age 20, only 6% of millennials were married. Among the silent generation, 35% were married by 20.
And not only are millennials waiting longer to get married, but overall marriage rates remain lower than in previous generations. That said, millennials' marriage rate appears poised to overtake Generation X.
Once again, it's a story best told visually:

(Chart courtesy of the Federal Reserve)
Over the last few decades, the prevailing opinion has been that waiting longer to get married reduces divorce rates. This is true, but only up to a point. Research released in 2016 turned this assumption on its head. It found that divorce rates do decline for couples marrying up until their late 20s and early 30s, but for those marrying starting in their mid-30s, divorce rates start climbing again.
Beyond the stress and emotional pain, divorce also costs tens of thousands of dollars in legal fees, additional child care costs, and asset dissolution costs. Millennials' average age of marriage does lie in the "Goldilocks" zone, which is great news for future divorce rates. But if the trend toward later marriage continues, millennials and Generation Z might find themselves marrying too late.
---
11. They're Having Fewer Children
In 2019, the U.S. birth rate fell by 1% year over year to 3,745,540 births. That's a 33-year low, according to the CDC. Considering that millennials are the largest generational cohort and currently in their prime childbearing years, it's noteworthy how few children they're having.
For the first time ever, women in their 30s had higher birth rates than women in their 20s. The trend started in 2017 and grew through 2019, showing that not only are millennials having fewer children, but they're also waiting longer. Which makes sense since they're waiting longer to get married.
Millennials' low fertility also widens the gap between the current birth rate and the replacement birth rate. Americans aren't having enough children to replace our current population. The average lifetime fertility rate per 1,000 women was 1,705 children in 2019 – far below the 2,100 children needed to maintain a stable population. (If you're wondering why the U.S. population continues to rise despite negative fertility rates, the answer is simple: immigration.)
Between lower paychecks and higher student loan debt, can you blame millennials for their reluctance to have children? Kids are expensive, even when you use every trick in the book to save money on child care and lower the cost of a college education.
But our current economic model relies on population growth. More people create more demand for goods and services, driving sales and inflation. As a quick illustration, consider what happens to real estate values when a town's population suddenly starts shrinking. Declining demand for housing makes for quickly declining values.
For that matter, our entire social benefits system requires young, fit workers to pay taxes to support non-working citizens. Look no further than Japan for a case study in the economic challenges of shrinking populations, as outlined in The Economist.
---
12. They Pay More in Rent
A 2018 report by RENTCafé found that the average millennial spent $92,600 on rent between the ages of 22 and 30. That's significantly more than gen-Xers and baby boomers did, adjusting for inflation. Generation X paid an average of $82,200 during that age period, and boomers paid an average of $71,000.
That also means rent takes up a higher percentage of their paychecks. Millennials shelled out 45% of their income on rent, far higher than the oft-recommended 30%. In contrast, gen-Xers spent 41% on average at the same age, and boomers spent 36% on average.
It's all the more reason for millennials to learn how to negotiate lower rents.
One quirk worth noting is that RENTCafé found that millennials earned more than previous generations, in direct contradiction of the income data cited earlier. It goes to show that there's room for interpretation in any data, particularly complex economic data.
---
13. They Do Want to Buy a Home
In the aftermath of the housing crisis and Great Recession, pundits made plenty of noise about millennials being spooked away from real estate ownership for life. And there remains some evidence that millennials are less confident in real estate than prior generations. In the Broadridge study, 42% of millennials expressed confidence in real estate as an investment, compared with 48% of baby boomers.
But that's far from the whole story.
A 2019 Bank of America report found that as millennials have reached their late 20s and 30s, they've come around on homeownership. Nearly three-quarters of millennials (72%) list buying a home as their top financial priority, beating out getting married or having children by a wide margin. And Generation Z, following on millennials' heels, looks even more enthusiastic about homeownership.
Fortunately, both younger generations have plenty of tools at their disposal to help them achieve this particular American dream. From the first-time homebuyer tax credit to tapping into retirement accounts for a down payment, young homebuyers have more options than ever before to help them buy a starter home.
---
14. They're More Willing to Work Side Jobs
Fully half of millennials work a side hustle, according to the credit bureau Experian. That's far higher than the national average of all working-age adults at 37%.
And while many analysts worry that millennials resort to side hustles just to make ends meet on their lower incomes, only 38% of millennials list necessity as their reason. Far more (59%) claim they do it for extra disposable income.
If you've thought about launching a side hustle yourself, consider starting a business on the side of your full-time job or, better yet, turning your hobby into a money-making business. As it grows, you can ideally transition it from a side gig to a full-time business and ditch your 9-to-5 job.
Pro tip: You can even start taking surveys through Survey Junkie to make a little extra money. It won't make you rich, but it's a great way to earn some money when you're on your next Netflix binge.
---
15. Despite Lower Incomes, They Show Ambition
If the fact that 50% of millennials are willing to work a second job or side gig doesn't convince you that millennials have ambition, look at their willingness to apply for promotions. More millennials asked for a raise in the last two years than any other generation, according to the Bank of America Better Money Habits report. Nearly half (46%) of millennials asked for a raise, compared with 36% of gen-Xers and 39% of baby boomers.
And most got them too. Fully 80% of those who asked for raises received them.
As my grandfather always said, you don't get what you deserve in life; you get what you negotiate. Use these techniques to negotiate a higher salary and benefits in your own job, rather than timidly waiting for them to come to you.
---
Final Word
Millennials aren't bad with money, but they do appear to earn less, invest less, and struggle under more student loan debt than previous generations.
They're savers but not investors. That bashfulness around stocks and real estate needs to change, and fast, if they're to catch up on their retirement planning.
As the largest generation in the workforce – and the largest generation in America's foreseeable future – millennials will increasingly determine the course of America's economy and policies. May they rise to the occasion and leave a richer, healthier, more sustainable country in their wake.
What are your impressions of millennials? How do you think they will change America in the years to come?