The average U.S. credit score clocks in at 698, according to VantageScore data compiled by Equifax in early 2021. That's right on the commonly accepted boundary between "fair" and "good" credit, although definitions vary.
But what if you don't have good credit — or even just-okay credit? What financial doors might you find closed until your credit improves?
Quite a few, unfortunately.
One spot of good news is that it is possible to qualify for a new bank account with bad credit if you know where to look. Read on to find out where to turn.
The Best Bank Accounts for Bad Credit
These are the best bank accounts for people with bad credit. Also known as second-chance bank accounts, they're specifically designed for people who've struggled to qualify for financial accounts due to credit issues or other blemishes in their recent banking histories.

Each does one thing really well, whether it's serving the needs of entrepreneurs with less-than-perfect credit or delivering cash-back rewards on eligible spending. Our top overall pick offers the best value to the widest user group, in our view.
---
Best Overall: Chime®

Chime offers tremendous value for account holders with less-than-perfect credit. The biggest reason is that it's one of the few second-chance accounts that offers an opportunity to boost your credit directly. The secret is the Secured Chime Credit Builder Visa® Credit Card, a secured credit card with:
No annual fee or interest
No credit check to apply
No minimum security deposit
Chime reports your Credit Builder card activity, including credit utilization and payments, to the three major credit reporting bureaus. Use your card wisely and this could increase your credit score over time.
Additional features:
Get direct deposits up to two days early with qualifying payers
Virtually no banking fees
Automatic savings transfers into a savings account that currently yields 2.00% APY
No minimum opening deposit or balance requirement
Chime is a financial technology company, not a bank. Banking services provided by The Bancorp Bank, N.A. or Stride Bank, N.A., Members FDIC.
Money added to Credit Builder will be held in a secured account as collateral for your Credit Builder Visa card, which means you can spend up to this amount on your card. This is money you can use to pay off your charges at the end of every month.
The Annual Percentage Yield ("APY") is variable and may change at any time. The disclosed APY is accurate as of May 22, 2023. No minimum balance required. Must have $0.01 in savings to earn interest.
To apply for Credit Builder, you must have received a single qualifying direct deposit of $200 or more to your Chime Checking Account. The qualifying direct deposit must be from your employer, payroll provider, gig economy payer, or benefits payer by Automated Clearing House (ACH) deposit OR Original Credit Transaction (OCT). Bank ACH transfers, Pay Anyone transfers, verification or trial deposits from financial institutions, peer to peer transfers from services such as PayPal, Cash App, or Venmo, mobile check deposits, cash loads or deposits, one-time direct deposits, such as tax refunds and other similar transactions, and any deposit to which Chime deems to not be a qualifying direct deposit are not qualifying direct deposits.
Early access to direct deposit funds depends on the timing of the submission of the payment file from the payer. We generally make these funds available on the day the payment file is received, which may be up to 2 days earlier than the scheduled payment date.
---
Best for Entrepreneurs: Nearside Business Checking Account
Nearside offers the best second-chance account for entrepreneurs with poor personal credit and those looking to build business credit quickly. There's no one selling point here, but rather an accumulation of business-friendly perks like:
A Mastercard debit card that earns 2.2% cash back on all eligible purchases
Exclusive discounts on business tools and services, such as Yelp, Square, QuickBooks, and Zenefits
Seamless Apple Pay and Google Pay integrations
Fast and free ACH transfers
No account maintenance fees — totally free checking account for businesses
Additional features:
No minimum deposit or ongoing balance requirements
Fee-free access to about 55,000 ATMs in the U.S.
ID theft protection and car rental insurance through Mastercard Enhanced Debit
No NSF fees for insufficient funds
---
Best for Freelancers: Oxygen

Oxygen is a mobile-friendly bank account that's also appropriate for people who style themselves as entrepreneurs. But it really shines for independent professionals — freelancers and sole proprietors who run the show themselves.
Like Nearside, Oxygen offers an accumulation of freelancer-friendly benefits:
Up to 5% cash back on eligible purchases
Streamlined LLC creation when you're ready to formalize your work
No account fees on a basic subscription (Earth)
Up to 1.25% APY on eligible balances
Additional features:
Get your direct deposit up to two days early with qualifying subscription and payer
Get discounted subscriptions to third-party services, such as Netflix, with qualifying subscription
Enjoy luxe travel benefits, such as discounted or free airport lounge access, with qualifying subscription
---
Best for Cashback Rewards: GO2bank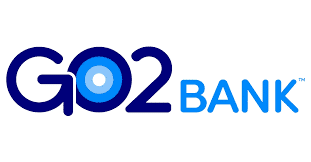 GO2bank is the best bank account for people with impaired credit and a hunger for cash-back rewards. The headline here is the opportunity to earn up to 7% cash back on eGift Card purchases made in the app — and 3% cash back on good-as-cash Amazon gift card purchases.
Avoid the $5 monthly fee by setting up an eligible direct deposit.
Additional features:
Get paid up to two days early with ASAP Direct DepositTM
Up to $200 in overdraft protection with opt in and eligible direct deposit
Easy cash deposits at participating retail stores (subject to fees and deposit limits that may apply)
Earn 4.50% APY on savings up to $5,000
---
Best for Digital Banking: LendingClub Bank Essential Checking

Designed for LendingClub Bank applicants whose credit doesn't qualify them for more generous accounts, the Essential Checking account offers an opportunity to build or rebuild credit while managing your day-to-day finances responsibly.
You won't have to stick around forever. With responsible use, you may be eligible to upgrade to a Rewards Checking account after 12 months of positive banking behaviors.
Additional features:
Make up to $1,000 in mobile check deposits per day or $2,000 per 10 days
Daily debit card limit of $500
$9 monthly service charge
Seamless integration with mobile wallet apps
Free mobile and desktop bill pay
---
Best for Big-Bank Resources: Wells Fargo Clear Access Banking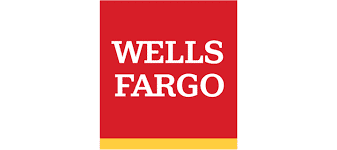 The Wells Fargo Clear Access Banking suite is a great account for people who want to pair the stability of a major financial institution like Wells Fargo with the flexibility of a digital banking experience.
While marketed to teens and young people between the ages of 13 and 24, Clear Access Banking is open to everyone. Kids 16 and under require an adult co-owner, and kids under 18 must open in-branch. A $5 monthly maintenance fee applies to account owners older than 24.
Additional benefits:
Free educational tools and banking resources for budgeting
Robust parental controls for minor account holders
No ongoing balance requirement ($25 to open)
Free peer-to-peer (P2P) transfers through the Wells Fargo mobile app
24/7 fraud monitoring
---
Best for Young People: Current
Edging out Wells Fargo Clear Access Banking, Current is the best money management app for kids under 18, who generally don't have good credit (or any credit).
It's ideal for parents who are eager to give their kids some financial responsibility but not quite ready to take off the training wheels too. Customizable parental controls make overseeing and nudging your kids' financial behaviors a breeze.
Additional features:
Earn 4.00% Annual Percentage Yield (APY) on up to a total of $6,000 when you open a Current Personal Account
Earn cash back on eligible debit card purchases — up to 15x points per $1 spent with participating merchants
No fees on overdrafts up to $100 with qualifying direct deposit and Overdrive enabled (requires a Current Premium subscription at $4.99 per month)
Direct deposit comes up to two days early with a qualifying payer
Deposit checks right in the app
Easy ATM withdrawals at more than 40,000 fee-free ATMs
No minimum deposit or balance requirements
---
Best for Savers: Douugh
Douugh is a money management app with a powerful automated tool at its core. Known as Salary Sweeper, it works in the background to divert your income into subaccounts (Jars) earmarked for bills, general spending, and longer-term savings.
The goal is simple: avoid the unpleasant surprise of an unpaid bill, which can further damage your credit, while setting you up to save for the future. Everything left over after Salary Sweeper works its magic is safe to spend on discretionary purchases with your Mastercard debit card.
Additional features:
No minimum opening deposit or ongoing balance requirement
Mobile banking featuring seamless integration with Venmo, PayPal, and other money transfer apps
Virtually no account fees
FDIC insurance up to statutory limits
---
Methodology: How We Select the Best Bank Accounts for Bad Credit
We use several important factors to assess the best banks for people with impaired credit. Each relates in some way to the cost of banking services or to the overall user experience.
Account Maintenance Fees
You don't deserve to pay a monthly bank account fee any more than someone with good credit does. That's why most of the accounts on this list waive monthly maintenance fees entirely or make it easy to avoid them with qualifying activities.
Minimum Balance Requirements
You shouldn't have to save for months to open a bank account. Your spare change should be enough.
We order this list accordingly. We're very skeptical of second-chance bank accounts with high minimum balance requirements, and our ideal bad credit banks don't impose this condition at all.
Other Account Fees
Most bank accounts charge some fees, although many are less common or easy enough to avoid with responsible use. All else being equal, we prefer banks that keep these additional fees to a minimum — or at least transparently disclose them so that account holders don't feel like they're being nickel-and-dimed.
Interest Rate and Rewards
The second-chance banking space isn't known for generous account yields (interest rates) or cash-back rewards. But these perks aren't impossible to find if you know where to look. All else being equal, we prefer bank accounts that provide some incentive — however modest — to save as you spend (responsibly).
Underwriting and Account Approval Criteria
Banks generally don't run credit checks as a condition of account approval, but most look at your recent financial behaviors to assess your overall risk.
Many banks get this information from a company called ChexSystems, which collects lots of information about our banking activities. Taken out of context, negative information in your ChexSystems report could give banks pause about letting you open an account. So we prefer banks that don't pull these reports at all.
Credit-Building Capabilities
Contrary to popular belief, your bad-credit bank account isn't designed to build or improve your credit score. Not directly, at least.
Some do offer this capability indirectly. Most often, you'll have the option to apply for a secured credit card tied to your bank account. Use this card responsibly and you could see your credit score improve over time.
Budgeting and Saving Features
We're big fans of bank accounts and financial apps that have automated budgeting and saving features built into the product. After all, you're more likely to plan and save for the future when your bank makes it easy. And because budgeting and saving are closely correlated with positive financial outcomes, we look for accounts with these capabilities.
Other Useful Features
The more account features, the merrier. We're especially interested in bad-credit banking services that take a holistic, long-term approach to personal finance. That means features like taxable and tax-advantaged investment accounts, custodial and joint accounts for kids, and robust financial education resources.
We also prefer mobile-friendly accounts that allow you to do most or all of your money management on your smartphone. If you don't want to visit a branch or ATM, you shouldn't have to.
Second-Chance Banking FAQs
You have questions about getting a bank account with bad credit. We have answers.
How Much Do Second-Chance Bank Accounts Cost?
The best bank accounts for people with impaired credit don't charge monthly maintenance fees or minimum balance fees. They keep other fees to a minimum as well.
That said, many second-chance accounts do charge maintenance fees and other account fees that can add up over time. This is especially common with regional banks and branch-based banks in general, which have higher overhead costs than online banks.
Can a Second-Chance Checking Account or Savings Account Build Credit?
Not directly. A bank account isn't a credit product and banks don't regularly report account activity to the major credit bureaus.
Certain second-chance checking accounts may help you build credit indirectly, however. For example, Chime offers a secured credit card to qualified account holders. You're not guaranteed to qualify just because you have a Chime account, but if you do and you use your credit card responsibly, it could help you build credit over time.
Will Opening a Bank Account Affect Your Credit Score?
No. Banks don't pull your credit report when you apply to open an account, as lenders (including credit card companies) generally do.
Because the act of ordering your credit report — known as a hard credit pull — can temporarily lower your credit score, this is good news for people concerned about their credit rating. Simply opening a second-chance bank account won't affect your credit score in either direction.
Can Your Application for Second-Chance Banking Be Denied?
Unfortunately, yes.
Some customer-friendly banks don't look deeply at your past banking history, and we've tried to feature as many of those as possible here. But many institutions run financial behavior reports with a company called ChexSystems, which collects a vast amount of banking and credit information going back as far as five years.
Your ChexSystems report is a lot like a credit report for banks. It tells banks how often you've overdrawn your accounts or bounced a check, how often you've gone below a required minimum balance, whether you've closed any accounts recently, and whether your accounts have been closed due to suspected misuse or fraudulent activity.
If your ChexSystem report contains enough concerning information, you'll have trouble opening anything other than a second-chance bank account. And in some cases, you might not even be able to do that. This harsh reality is a major driver of America's financial access crisis, where millions of hardworking folks find themselves unbanked or underbanked.
How to Choose the Best Bank Account If You Have a Bad Credit Score
Trouble qualifying for a mainstream bank account is just one of many downsides of bad credit. Depending on your priorities in life, it might not be the worst — bad credit makes it more difficult to qualify for rental housing and get certain jobs, for example.
Fortunately, you're not completely without banking choices if your credit score isn't where you want it to be. Second-chance bank accounts really do want your business.
The best bad-credit bank accounts tend to have some combination of the following factors:
Low or no maintenance fees
Low or no minimum balance requirements and opening deposit requirements
Built-in opportunities to build credit, such as credit builder credit cards for qualified account holders
Approval processes that disregard prior banking activity, including black marks like accounts closed due to negative balances
Built-in features for saving and budgeting
Mobile-friendly interfaces that make it easy to bank on the go and avoid branches and ATMs if you wish
Keep this list handy as you evaluate your bank account options. Pair up with the right bank and use your account responsibly and better opportunities might present themselves sooner than you imagine.