It's becoming increasingly difficult to find truly free checking accounts. But they're still out there if you know where to look.
Indeed, many online banks and a few choice brick and mortars still offer legitimately free, FDIC-insured accounts with few restrictions and plenty of sweeteners. Some even pay interest, though not enough to keep up with inflation.
If you're looking for a checking account that won't eat away at your deposits, take a closer look at these options available to customers throughout the United States.
Best Free Checking Accounts
These are the best free checking accounts around right now. Each does at least one thing really well, whether that's automated budgeting, mobile usability, or comprehensive money management features.
Our pick for "best overall" free checking account offers the best value for the widest number of potential users, in our view.
---
Best Overall: U.S. Bank Bank Smartly® Checking

Earn $300 when you open a new U.S. Bank Smartly® Checking account online and complete qualifying activities. Subject to certain terms and limitations. Offer valid through July 11, 2023. Member FDIC.
Complete these steps within 90 days of opening your new Bank Smartly® Checking account online:
Complete two or more direct deposits of $6,000 or more
Enroll in online banking or the U.S. Bank Mobile App
Applicant must reside in AZ, AR, CA, CO, ID, IL, IN, IA, KS, KY, MN, MO, MT, NE, NV, NM, NC, ND, OH, OR, SD, TN, UT, WA, WI, or WY to be eligible for a new Bank Smartly® Checking account. Member FDIC.
Moving forward, enjoy additional features and benefits like:
No ATM transaction fees or surcharge fees at U.S. Bank and MoneyPass® Network ATMs
Manage cash easily with automated budgeting and ways to save in a #1 rated mobile app
Send money with Zelle®
No fee overdraft protection transfers from a linked deposit account, $50 overdrawn Available Balance safety threshold and Overdraft Fee Forgiven program
Get access to U.S. Bank Smart Rewards™ and take advantage of additional benefits
Member FDIC
Read the U.S. Bank Bank Smartly® Checking review for more information.
---
Rewards Checking Plus via Upgrade has one of the best cash-back programs of any free checking account. It's perfect for everyday spending:
Maximize your rewards with direct deposit¹
Get 2% cash back2 on eligible debit card purchases at convenience stores, drugstores, restaurants, and bars (including delivery), and on utility bills and certain monthly subscriptions
Get 1% cash back2 on all other eligible purchases
Add Performance Savings to earn up to 5.07% APY³
Additional features:
Get paid up to 2 days early⁴
No account fees — no annual fees, ATM fees, or overdraft fees, period⁵
No minimum deposit to open the account
No ongoing balance requirements
Sign Up for Rewards Checking Plus via Upgrade
¹ Active Accounts with a monthly direct deposit of $1000 are eligible for additional benefits on Rewards Checking Plus such as additional cash back rewards, ATM fee reimbursement, and more.
² Rewards Checking Plus customers who set up monthly direct deposits of $1,000 or more earn 2% cash back on common everyday expenses at convenience stores, drugstores, restaurants and bars – including deliveries – and gas stations, as well as recurring payments on utilities and monthly subscriptions including phone, cable, TV and other streaming services, and 1% cash back on all other debit card purchases. 2% cash back is limited to $500 in rewards per calendar year; after $500, customers earn 1% cash back on all eligible debit card purchases for the remainder of the year. Rewards Checking Plus accounts with less than $1,000 in monthly direct deposits 60 days after account opening will earn 1% cash back on common everyday expenses and 0.50% cash back on all other eligible debit card purchases. Some limitations apply. Please refer to the applicable Upgrade VISA® Debit Card Agreement and Disclosures for more
information.
³ The 1.5% Annual Percentage Yield (APY) for the Performance Savings account is effective as of 6/1/2023. The APY for the Performance Savings account is variable and may change at any time. Active Accounts qualify for 5.07% APY with monthly $1000 direct deposit. The APY for Active Accounts is effective as of 6/1/2023, is variable, and may change at any time. Please refer to the applicable Cross River Bank Performance Savings Deposit Account Agreement and Truth in Savings Disclosure. To earn APY, you must open and fund a Performance Savings account. Rewards Checking Plus accounts do not earn APY
⁴ Early direct deposit requires set up of recurring electronic direct deposit from your employer, payroll, or benefits provider and is limited to direct deposits under $5000. Early access to direct deposit funds depends on the timing in which we receive notice of impending direct deposit, which is generally up to two days before the scheduled deposit date.
⁵ There are no overdraft fees or annual fees associated with Rewards Checking Plus accounts. Rewards Checking Plus charges no ATM fees, but third-party institutions may charge you a fee if you use their ATM/network or if you use your Upgrade VISA® Debit Card internationally. For Active Accounts, Upgrade will rebate ATM fees charged by another institution for debit card withdrawals in the United States, up to five times per calendar month. To be eligible to receive third-party ATM fee rebates in any calendar month for eligible ATM withdrawals made during that month on a Rewards Checking Plus account, the account must be an Active Account in the prior calendar month. See the Active Account page for more information. As a courtesy to new customers, Upgrade will provide third-party ATM fee rebates for 60 days after account opening regardless of account user status. Some limitations apply. Please refer to the applicable Cross River Bank Checking Deposit Account Agreement and Upgrade VISA® Debit Card Agreement and Disclosures for more information.
---
Wealthfront got its start as a low-cost investment management solution, and its robo-advisor platform remains core to its value.
But the Wealthfront Cash Account has quickly established itself as a top free checking solution — one that offers one of the best yields on the market right now.
The Wealthfront Cash Account supports Wealthfront's Self-Driving Money™ vision, a money management automation tool that uses rules and goals set by you to keep your financial plan on track — effortlessly routing incoming deposits to pay bills due in the coming days, keep your emergency savings funded, maintain your progress toward other savings goals, and invest for the long haul.
Additional features:
Low minimum opening deposit (just $1)
No account maintenance fees
4.80% APY on all balances
Get paid up to two days early with direct deposit
Seamless mobile check deposit. Put your money to work in the market within minutes FDIC insurance on balances up to $5 million (standard coverage tops out at $250,000);
Free in-network ATM access
Pay friends with apps like Cash App, Venmo, and PayPal
No overdraft fees
For a limited time, get $30 bonus cash when you open a Wealthfront Cash Account and fund your new account with at least $500 in new money. Terms apply.
Money Crashers, LLC receives cash compensation from Wealthfront Advisers LLC ("Wealthfront Advisers") for each new client that applies for a Wealthfront Automated Investing Account through our links. This creates an incentive that results in a material conflict of interest. Money Crashers, LLC is not a Wealthfront Advisers client, and this is a paid endorsement. More information is available via our links to Wealthfront Advisers.
---
Fifth Third Momentum® Checking is everything you need in a checking account and nothing you don't — which means you'll never pay a monthly maintenance fee to keep it open. Access your money anytime, anywhere using Fifth Third's website and mobile app, and look forward to additional time to make a deposit and avoid overdraft fees.
Offer available in Ohio, Indiana, Kentucky, Michigan, North Carolina, Florida, Georgia, Tennessee, South Carolina, West Virginia, and Illinois.
Additional features:
No minimum balance requirement
No minimum deposit required to open your account
No overdraft protection fees
Fifth Third Extra Time gives you a full business day to make a deposit and avoid overdraft fees
Get your paycheck up to 2 days early with no fee
Enjoy unlimited check-writing privileges
Get cash at more than 50,000 fee-free ATMs
---
Best Debit Card Rewards: Go2bank
Go2bank earns its place as the best free checking account on the market thanks to a confluence of can't-miss features that few competitors can match:
An impressive yield on savings (4.50% APY2 on savings up to $5,000)
Up to 7% cash back on eligible electronic gift card purchases in the app1 and 3% cash back on Amazon gift card purchases
Payday up to two days early with ASAP Direct DepositTM 3
The option to deposit cash at participating retail stores (fees and deposit limits may apply)
Up to $200 in overdraft protection with opt-in and eligible direct deposit. (Overdrafts paid at Go2bank's discretion; terms and conditions apply.)
Avoid the $5 monthly fee with an eligible direct deposit
Avoid the $15 overdraft fee by repaying overdraft transactions within 24 hours of authorization of the first transaction that overdrafts the account
1Active GO2bank account required to receive an eGift Card. eGift Card merchants subject to change
2GO2bank, Member FDIC. Interest paid quarterly on the average daily balance of savings during the quarter up to a $5,000 balance and if the account is in good standing. 4.50% Annual Percentage Yield (APY) as of April 2023. APY may change before or after you open an account. The average national savings account interest rate of 0.39% is determined by the FDIC as of 4/18/23. Visit https://www.fdic.gov/regulations/resources/rates/ to learn more. Fees on your primary deposit account may reduce earnings on your savings account.
3Direct deposit early availability depends on timing of payor's payment instructions and fraud prevention restrictions may apply. As such, the availability or timing of early direct deposit may vary from pay period to pay period. The name and Social Security number on file with your employer or benefits provider must match your GO2bank account exactly or we will decline your deposit.
---
Best for Customer Service: Albert

Albert has an unusually robust customer service offering for a low-key personal finance app. It's all the more impressive for being free — though if you're willing to pay at least $8 per month, upgrading to Albert's Genius plan entitles you to 24/7 access to experts who stand ready to answer any and every money question that pops into your head.
Additional features:
Albert's debit card and app have no monthly maintenance fee
Access your paycheck up to 2 days early
Seamless saving and budgeting for a healthier financial life
Up to 20% cash back on eligible purchases with the Genius plan
No overdraft fees and paycheck advance up to $250 to cover overdrafts
Fee-free ATM withdrawals at over 55,000 ATMs with the Genius plan
Guided investing starting at just $1 with the Genius plan
No minimums or trading commissions
---
Best for Automated Budgeting: Douugh
Douugh is a feature-rich money management app that keeps you on top of your financial situation — however complex it happens to be.
At its core is Salary Sweeper, an automated tool that works in the background to direct your income into one of two buckets:
Your Bills Jar, which boasts its own virtual card and is designed to handle day-to-day spending needs
Your Savings Jar, a longer-term bucket that you can divide up into single-purpose sub-jars
Because Douugh automatically diverts funds earmarked for bill payments and savings goals before they hit your account, you're never surprised by an unpaid bill or frustrated by your lack of progress toward a longstanding financial objective. And you can rest easy in the knowledge that everything else is safe to spend on your Mastercard debit card in the here and now.
Additional features:
No minimum opening deposit or ongoing balance requirement.
Connect your account to the Cash App, Venmo, or PayPal to easily send funds to friends
Use Apple Pay to complete transactions on the go
Virtually no additional fees
---
Chime is a mobile-first financial app that merges the low cost of online checking and savings accounts with the convenience of truly on-the-go banking.
So do lots of other finance apps. What makes Chime different is that it can also help you build credit — if you need to — as you spend and save.
That's thanks to Secured Chime Credit Builder Visa® Credit Card*, a secured credit card that boasts:
No annual fee or interest
No credit check to apply
No minimum security deposit required**
Credit limit tied to your security deposit
What about Chime's checking account? Benefits include:
No monthly fees
Nearly 60,000 fee-free ATMs***
Automatic savings to round up the change on every debit card transaction
No minimum opening deposit and no minimum daily balance
Solid yields on eligible savings balances
Comprehensive mobile app featuring mobile check deposit, fee-free P2P transfers, fee-free electronic bill pay, and mobile payment app compatibility (Apple Pay, Samsung Pay, and Google Pay)
Chime is a financial technology company, not a bank. Banking services provided by The Bancorp Bank, N.A. or Stride Bank, N.A., Members FDIC.
*To apply for Credit Builder, you must have received a single qualifying direct deposit of $200 or more to your Checking Account. The qualifying direct deposit must be from your employer, payroll provider, gig economy payer, or benefits payer by Automated Clearing House (ACH) deposit OR Original Credit Transaction (OCT). Bank ACH transfers, Pay Anyone transfers, verification or trial deposits from financial institutions, peer to peer transfers from services such as PayPal, Cash App, or Venmo, mobile check deposits, cash loads or deposits, one-time direct deposits, such as tax refunds and other similar transactions, and any deposit to which Chime deems to not be a qualifying direct deposit are not qualifying direct deposits.
**Money added to Credit Builder will be held in a secured account as collateral for your Credit Builder Visa card, which means you can spend up to this amount on your card. This is money you can use to pay off your charges at the end of every month.
***Out-of-network ATM withdrawal fees may apply except at MoneyPass ATMs in a 7-Eleven, or any Allpoint or Visa Plus Alliance ATM.
---
The Heritage Bank eCentive Checking Account has the best yield of any account on this list. You need to meet just three easy qualifications to earn it:
Total monthly debit card purchases from your account totaling $500
Have at least one direct deposit or automatic payment each month (ACH)
Enroll in and receive free monthly eStatements
Complete these requirements and you'll earn 2.02% APY on balances of $0.01 to $100,000 and 0.14% APY on balances above $100,000. In statement cycles where you don't complete the requirements, you'll earn the base rate of 0.05% APY.
Additional features:
Protect your account from overdrafts with an optional Ready Reserve line of credit
No minimum balance
Just $100 minimum account opening deposit
Get up to $25 in eligible ATM fee reimbursements each month
---
Truly free business checking accounts are tough to find, and getting tougher. But at least Novo holds down the space for now — thanks to a free business checking account that's light-years ahead of any of the big banks' alternatives.
Novo's fee-free business banking experience is powered by Middlesex Federal Savings F.A. It doesn't impose limits on deposits, which is basically unheard of in the category. And it offers a growing list of app integrations, including Slack (a leading workplace collaboration tool) and Xero (an accounting solution for small businesses).
Additional features:
Make a $50 deposit (which remains in your control) to activate Novo's features
Unlock exclusive perks worth thousands of dollars in potential value
Novo may cover insufficient balance transactions on a case-by-case basis
Novo is a fintech, not a bank. Banking services provided by Middlesex Federal Savings F.A.; Member FDIC.
---

Quontic High Interest Checking makes it easy to earn category-leading interest on eligible checking account balances. It also has a low minimum opening deposit: just $100. That makes it easy to get off the ground and start earning right away.
To earn 1.10% APY on balances up to $150,000 and 1.10% APY on balances between $150,000.01 and $1,000,000, simply open your account with at least $100 to start.
Then, meet the easy transaction requirement: at least 10 qualifying debit card point-of-sale transactions of $10 or more per statement cycle.
In statement cycles where you don't meet the transaction requirement, you'll earn a token APY only.
Additional features:
Pay no ATM fees when you use your debit card at ATMs in the AllPoint®, MoneyPass®, and SUM® networks, or at Citibank® ATMs located in Target, Speedway, Walgreens, CVS, Kroger, Safeway, Winn Dixie, or Circle K

Use the mobile app to make seamless mobile check deposits, pay bills online, and transfer funds to friends
Track purchase receipts right in the app
---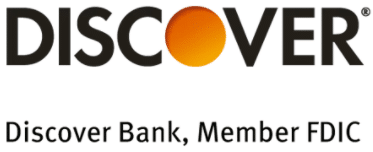 Discover Bank is a full-service online bank with an unusually generous, totally free checking account.
Although the 1% cash-back yield is absolutely worth writing home about, the real benefit for users is its forgiving fee schedule. With Discover, you never have to worry about fees for:
Bill pay
Insufficient funds
Check reorders
Replacement debit cards
Bank checks
In-network ATM transactions at more than 60,000 locations
And, of course, there's no monthly maintenance fee here.
Additional features:
Earn 1% cash back on up to $3,000 in eligible debit card purchases each month — that adds up to as much as $30 cash back per month, or $360 cash back per year.
No minimum balance requirement
Free overdraft protection — link your Discover checking account to another Discover deposit account and automatically transfer funds to cover transactions that would normally result in a negative balance
---
Methodology: How We Select the Best Free Checking Accounts
We use several important factors to choose the best free checking accounts on the market. Each relates in some way to the overall cost of the account — lower is better — or to its features or overall usability.
Minimum Deposit and Balance Requirements
It's less and less common for free checking accounts to require significant opening deposits or ongoing balances.
Minimums are more common in accounts that charge maintenance fees because it's easier to tie a fee waiver to a particular balance threshold. "Maintain a minimum daily balance of at least $1,500 to waive the $12 monthly maintenance fee" — you get the gist.
Still, you'll find a few behind-the-times accounts that still require hefty minimum balances. So, all else being equal, we prefer free checking accounts with low or no minimums.
Account Yield
Even as high-minimum checking accounts become less common, rewards checking accounts grow more plentiful. That's great news for folks seeking a return on their balances, however modest.
We always prioritize high-yield checking accounts over checking accounts with no yields. The best in the business boast yields north of 1%.
Debit Card Rewards
Purchase rewards programs aren't as common in the free checking space as in the credit card world, where cash-back credit cards and travel credit cards seem to grow on trees.
Fortunately, rewards debit cards aren't totally absent from the scene. We put a lot of effort into finding free checking accounts that pay users back for everyday purchases — sometimes to the tune of 5%, 10%, or more on select purchases.
Budgeting Capabilities
Budgeting with spreadsheets is so 2000s. If you're comfortable using a mobile banking app, you have an astounding array of choices for budgeting help too.
That's because some of the best mobile budgeting apps double as banking apps that automatically allocate your income to emergency savings, longer-term goals, and day-to-day expenses. We're big fans of these two-for-one deals.
Mobile Features
At this point, any checking account that's not mobile-friendly is behind the times. But the best accounts go the extra mile and make it easy — even preferable — to bank on the go. All else being equal, we prefer these accounts and the financial institutions behind them.
Other Products and Services
When is an online bank more than a bank? When it's also your brokerage account, home equity lender, education financier, and on and on.

We don't automatically rule out banks that stick to plain-vanilla deposit accounts. We do prefer comprehensive options, though — institutions that make it easy to spend, save, invest, and plan from the same app.
Other Account Fees
Make no mistake, "free checking" doesn't mean "100% without fees." Most of the accounts on this list charge fees for certain types of transactions or activities, such as ATM withdrawals and wire transfers. Fortunately, it's usually possible to avoid these fees under normal circumstances.
Then again, because "normal" isn't always a given, the size and type of these fees matter. We look for banks and accounts that keep them to a minimum or waive them entirely.
---
Free Checking Account FAQs
Still have questions about free checking accounts? Never fear. We have answers.
Do Free Checking Accounts Have Any Fees?
Not all free checking accounts are totally, 100% free. Depending on which bank you choose, you could encounter some or all of the following free checking account fees:
ATM withdrawal fees (in-network and/or out-of-network)
Wire transfer fees
Overdraft fees
Insufficient funds fees and stop payment fees
Paper check fees
Less common fees like account research charges
What Are Monthly Maintenance Fees?
At many banks, you're now required to pay a monthly maintenance fee for the privilege of keeping your checking account open.
Monthly maintenance fees at traditional brick-and-mortar banks can range from a few dollars to $20 or more, depending on the bank and what perks the account offers.
To avoid these fees, you may need to maintain a high minimum daily balance, make regular deposits of a certain size or frequency, or execute a minimum number of transactions in a statement period. That's not always possible if you're living paycheck to paycheck.
Are Free Checking Accounts Safe?
Yes, as long as they have FDIC insurance up to the statutory maximum of $250,000 per account. FDIC insurance protects your checking account balances against bank failures and certain other events that would otherwise wipe them out.
Be aware that FDIC insurance doesn't protect investment account balances or value stored in alternative assets like cryptocurrencies. If you invest in stocks or crypto with the same app you use for day-to-day money management, those investment balances are subject to more risk.
How Do You Open a Free Checking Account?
These days, even "traditional" banks make it easy to open free checking accounts online. In fact, some of the top free checking accounts are "online-only" accounts backed by brick and mortar financial institutions.
Use the links on the list above to find your preferred bank's application page, or visit the website directly and start the online application process. You'll need to provide basic personal information and funding account information, but the actual application process shouldn't take more than 10 or 15 minutes.
How to Choose the Best Free Checking Account
Ready to open a free checking account but still not sure how to choose the best?
First, make sure the accounts you're considering really don't have monthly maintenance fees. Some banks and especially fintech apps don't clearly disclose pricing on their websites.
When in doubt, look for questions about maintenance fees or subscription plans in their FAQs. If they do charge these fees, they'll have to talk about it there.
Next, think about what you hope to get out of your account. Do you want above-average yield? Rewards on debit card purchases? The option to invest excess cash in the stock market? Look for accounts that tick these boxes.
Finally, find out what actual users think of the accounts you're considering. Are there hidden usability or customer service issues? Do teaser yields tend to drop over time, reducing your return? Are the banks behind the times when it comes to mobile features and add-ons like budgeting support?
Take your time and choose wisely.