It should come as no surprise that some of the best places to open a new IRA (individual retirement account) are also among the best online stock brokers for IRA rollovers.
If you're ready to make a new home for the assets in a former employer's 401(k) plan, you stand to extract serious value from the transaction — we're talking upward of $1,000, $2,000, even $3,000 for sizable accounts.
Best IRA Rollover Promotions
These are the best IRA rollover promotions on the market today.
Each one offers a particular sort of value, whether that's refunding account transfer fees or rewarding you for coming onboard as a client referral.
---
Best Overall: M1 Finance — Up to $2,500 Bonus

M1 Finance is the best IRA custodian on this list for people who want to manage their day-to-day funds, save for a rainy day, and borrow against the value of their investment portfolios. And its rollover promotion for Money Crashers readers is nothing to sneeze at either.
The bonus thresholds are:
$100 Bonus: Roll over an account worth $20,000 to $100,000.
$250 Bonus: Transfer an account worth $100,000.01 to $250,000.
$500 Bonus: Transfer an account worth $250,000.01 to $500,000.
$1,000 Bonus: Transfer an account worth $500,000.01 to $1,000,000.
$2,500 Bonus: Transfer an account worth more than $1,000,000.01.
Conditions:
Initiate the rollover or transfer by the stated offer end date.
Maintain your account balance (minus any losses due to market volatility or trading) equal to or greater than the initial funding amount for 60 days following the rollover.
Does not apply to ACH deposits, wire transfers, IRA transfers (traditional, Roth, or SIMPLE — in other words, non-employer-sponsored plan transfers), internal transfers, or direct account transfers.
You should receive your bonus within 90 days of completing the rollover.
---
Best Robo-Advisor: Betterment — Up to 1 Year Managed Free
Betterment is a low-cost robo-advisor whose management fees range from 0.25% of assets under management (AUM) to 0.40% AUM annualized, depending on the plan. And right now it's the best robo-advisor, bar none, for IRA rollovers.
For a limited time, Money Crashers readers can get up to one year managed free when you open a traditional IRA, Roth IRA, or SEP IRA with Betterment and make a qualifying deposit — including a qualifying rollover — within 45 days of account opening.
The bonus thresholds are:
One Month Free: Fund your account with $15,000 to $99,999 within the qualification period.
Six Months Free: Fund your account with $100,000 to $249,999 within the qualification period.
12 Months Free: Fund your account with $250,000 or more within the qualification period.
The value of this promotion increases proportionally to your account value. An account worth an average of $100,000 during the first six months qualifies for a minimum of $125 in waived management fees. An account worth an average of $500,000 during the first year qualifies for a minimum of $1,250 in waived management fees.
This offer is available to U.S. residents only and can't be combined with any other offers.
---
Best Referral Bonus: Charles Schwab — Up to $1,000 Bonus for Referrals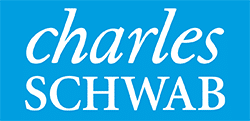 Charles Schwab has the best new customer referral bonus of any brokerage, period. That, coupled with its commission-free trading and stable of low-cost Schwab funds, makes it one of the best places to roll over your retirement plan.
To get started, simply ask your contact to send you their unique referral code and use it to open a new IRA rollover account with Schwab. You must roll over at least $25,000 within 45 days of your account opening date to receive the bonus.
Your actual haul will depend on your total deposit amount:
$100: Roll over $25,000 to $49,999.99.
$300: Roll over $50,000 to $99,999.99.
$500: Roll over $100,000 to $499,999.99.
$1,000: Roll over $500,000 or more.
You should receive your bonus within one week after the end of the 45-day qualifying period.
---
Best Transfer Fee Refund: Firstrade — Up to $200 in Transfer Fee Rebates

Firstrade has a best in class outbound account transfer (ACATS) fee rebate. It's worth up to $200 — enough to cover most online brokers' account transfer fees. To qualify, do the following:
Set up your transfer as a full account transfer. Partial transfers aren't eligible.
Within 60 days of the account transfer, email Firstrade a copy of a statement from your previous broker showing the transfer charge.
Keep your new account open with Firstrade for at least 12 months following the transfer.
Maintain the minimum required asset value for the entire 12-month period. If your account balance falls below $2,500 due to withdrawals or outgoing transfers, you may forfeit the reimbursement.
You should receive your transfer fee credit within 30 days of confirming the charge to Firstrade.
This offer applies to most common types of investment accounts, including rollover IRAs, with balances greater than $2,500 (excluding mutual funds and fixed-income products).
Become an IRA Expert: Your Rollover Questions Answered
You have questions about IRA rollovers. We have answers.
Why Should You Roll Over Your 401(k) Into an IRA?
Rolling over an old 401(k) plan into an IRA could help you sidestep the tax penalties you'd otherwise incur on a 401(k) distribution. Those penalties could seriously set back your retirement plan.
Plus, many of the top brokers for rollover clients charge low fees and commissions or even waive them entirely. Over time, you could save a significant amount of money compared with your previous employer-sponsored retirement plan custodian.
Finally, it's easier to manage fewer accounts, all else being equal.
Does an IRA Cost Less Than a 401(k)?
Before beginning your rollover, familiarize yourself with the basic differences between IRAs and 401(k)s to confirm that the rollover is in your best interest financially. IRAs — especially those offered by the platforms on this list and other reputable providers like Merrill Edge — often carry lower management fees and expenses than employer-sponsored retirement plans.
But that's not always true. Some employer favorites, including Vanguard and Fidelity, are renowned for super-low expenses and fees. And since opening or rolling over a retirement account is a process you should have to do as rarely as possible, it does no harm to double-check.
How Do You Choose the Best IRA Rollover Promotion?
Start by thinking about what you'd like to get out of your rollover.
Are you looking for the biggest possible bonus at your balance tier? Would you prefer not to pay account transfer fees? Or do you simply want to find the best custodian for your money?
Once you've decided what you want, evaluate relevant offers carefully. Read each promotion's fine print closely. Then, follow up with a careful review of each platform's disclosures, offer restrictions, account fees, and general terms and conditions.
Finally, don't hesitate to act once you're ready. Offer terms and availability are subject to change at any time and at platforms' sole discretion, so it could pay to act sooner rather than later.
Are All Employer-Sponsored Retirement Plans Eligible for Rollovers?
Not necessarily. A 401(k) plan generally can be rolled over, but this isn't necessarily the case for more restrictive employer-sponsored qualified plans, such as 457(b) plans for governmental employees.
Before initiating a rollover to a new brokerage account or robo-advisor, contact the original plan's sponsor to confirm that your qualified plan is in fact eligible for an IRA rollover. And if you're at all uncertain about how to proceed, consult a licensed financial planner or financial advisor (CFP, CFA, or equivalent) to discuss your options.
---
Final Word
The IRA might be an integral part of financial planning today, but it's still a ways off from retirement age. The Employee Retirement Income Security Act of 1974 (ERISA) created the traditional IRA; the first ones hit the market the following year.
The Roth IRA is even younger. It was authorized by the Taxpayer Relief Act of 1997.
Yet during its relatively short lifespan, the IRA has done quite well for itself. The total value of cash and assets held in American IRAs hit $13 trillion in 2021 and is comfortably above that level today, market volatility notwithstanding.
Part of its success its due to its relative affordability. Whereas total average 401(k) plan management fees range from about 0.35% to about 1.45%, IRA management fees typically come in well under 0.5% at robo-advisors. Your money goes a lot farther in a robo-advisor IRA, even if you can't snag an account opening or transfer bonus upfront.