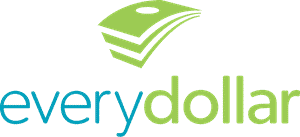 Pros
Easily create, track, and manage your budget.
Create and reach your personal financial goals.
Automatic expense tracking for premium members.
Cons
Free version is extremely limited.
No credit score monitoring.
No investment tracking.
Dave Ramsey is one of the most popular names in personal finance. Though some experts disagree with his methods, there's no question that he has helped countless people break bad money habits and find financial stability.
EveryDollar is part of Ramsey Solutions, a suite of financial products developed by Ramsey and his team that is designed to help the average American budget and manage their money better.
The budgeting app is an impressive offering, but only if you're willing to pay $9.99 per month or $99.99 per year for the premium version. The free app is severely limited and requires manual spend tracking, which is easy to overlook or simply decide not to do from time to time. If you're willing to pay to become a premium member, you'll unlock an array of tools and capabilities and really get what you pay for.
EveryDollar Plans and Pricing
EveryDollar itself has two plans, either Free or Premium. You can also unlock the premium features by enrolling in Ramsey+, a broader package of Ramsey Solutions products and services.
Free
The free version of EveryDollar is a basic budgeting tool. When we tested this version, we were constantly hit with paywall after paywall for features we wanted to take advantage of, many of which are offered by websites like Mint and Personal Capital for free.
The Free plan does manage to offer some value:
Customize Your Budget Categories. You can choose from several pre-loaded budgeting categories and customize the rest. If parts of your spending don't fit into the general categories most people use, just make a custom category.
Build a Budget Based on Your Income. One of the first things the app asks you to do when you sign up is to outline your monthly income. You can include several different sources of income.
Quickly Pay Off Your Debt With the Debt Snowball Method. Dave Ramsey has long preached the power of the debt snowball method, and it's one we can't argue with. The EveryDollar app, even the free version, simplifies this process with a twist: allocating excess funds to lower balances rather than higher interest rates.
Set and Track Financial Goals. EveryDollar makes it easy to set, track, manage, and ultimately accomplish savings goals: building an emergency fund, saving for a down payment, or creating an education fund for your children.
Premium
The paid version of EveryDollar is EveryDollar Premium, but you might see it referred to as EveryDollar Plus elsewhere.
No matter what you call it, EveryDollar Premiums is a powerful budgeting tool. It costs $9.99 per month or $99.99 per year and comes with everything above, plus:
Link Your Accounts. You can link your bank accounts and credit cards for easy money management. Depending on the account, you may need to enter your login information in the EveryDollar app.
Automatic Expense Tracking. Every time you swipe your linked debit card or credit card or even write a check that's cashed against your account, EveryDollar tracks where your money goes. No more old-school pen and pad or spreadsheet tracking.
Automatic Account Balance Tracking. EveryDollar also keeps tabs on your account balances including your checking account, savings account, credit cards, student loans, and other lending accounts, though there are no investment tracking features to speak of.
Customizable Reports. As a premium member, you can customize your reports to fit your needs. Since the reports are colorful depictions of your money, customizing them to fit your needs makes it easier to visualize what's important to you.
Spreadsheet Exporting. You'll love this feature if you're a spreadsheet budgeting enthusiast. EveryDollar makes it easy to export your budget and other financial data in CSV format.
Tracking Recommendations Based on Spending History. EveryDollar gets to know your spending habits as it tracks your activity. When you manually track expenses, the app recommends how those expenses should be categorized based on the expense itself and your spending history.
Ramsey+
Ramsey+ gives you everything from EveryDollar Premium as well as two additional services. The service costs $59.99 for three months, $99.99 for six months, or $129.99 per year. With an annual subscription, the fee works out to under $11 per month.
Financial Peace University. Financial Peace University has nine lessons that help you budget, save, and build wealth over time. Four of the lessons reiterate financial education in the Dave Ramsey Baby Steps series. The other five lessons cover spending, real estate, insurance, building wealth, and charitable giving.
Group Coaching. The Group Coaching events are live webinars where you learn more about money management and have the opportunity to ask a coach questions. The Coaching service brings community and mentorship to center stage, two concepts that can help you take control of your money.
---
Additional Features of EveryDollar
EveryDollar's core features are compelling, but they're not the benefits to enjoy when you become an EveryDollar subscriber.
Easy to Digest Expense Breakdowns
Have you ever logged into your online banking service and said to yourself, "Where'd it all go?" Don't worry. I'm sure most of us have had to ask that uncomfortable question.
EveryDollar's expense breakdown is built to answer that question for you.
The breakdown is color-coded and very easy to digest. It starts with expense categories. When you click on a category, you get a list of your expenses in that area so it's easy to see where your money's going.
That's the hardest part.
Now that you know where all your money's going, look for little changes you can make that have a big impact on your bottom line.
Debt Payoff Strategy
Dave Ramsey has been a major promoter of the debt snowball method. Using this method, you make minimum payments on most of your debts and pay all extra funds you have to your smallest balance. Once you pay the first lender off, you focus your efforts on the next smallest balance.
As you pay off each balance, your overpayments become larger — like a snowball rolling down a hill. Countless people use the debt snowball method to pay off credit card debt, auto loans, student loans, mortgages, and any other form of debt.
The best part is that EveryDollar does the work for you. It tracks your balances, minimum payments, and due dates. Then, it tells you when and how much to pay to each lender to follow the debt snowball method based on your income, budget, and debts.
A note of caution: Ramsey's snowball method is more engaging and exciting than traditional debt payoff methods. However, paying your highest-interest debts first saves you time and money in the long-run. Carefully consider this tradeoff before you decide which snowball you want rolling down the figurative hill.
Goal Tracking
EveryDollar's goal tracking capabilities are worth reiterating here. One of the biggest differences between those who retire early and those who work the rest of their lives is the discipline to set and track long-range financial goals.
EveryDollar makes it easy to create realistic savings goals, like saving for a down payment or college fund. The app also tracks your progress and encourages you to meet the goals you set.
Free Trial
There's no need for a free trial of the free version of EveryDollar, but the app's premium version gives you 14 days to try it out for free.
Useful Mobile App
It's nice to have access to your finances anytime and anywhere you need it. The free EveryDollar mobile app is available on Android and iOS. It includes all features available on the desktop version, including premium features.
---
Advantages of EveryDollar
EveryDollar is a popular product, one that likely got a major boost in popularity simply because it was created by a personal finance celebrity. But the fact that Dave Ramsey created EveryDollar isn't the only reason to be excited about it.
Some of the biggest advantages of EveryDollar include:
Ease-of-Use. The EveryDollar platform is user-friendly. The platform uses colors and graphics that are visually appealing, and it's easy to navigate. Most important information is displayed right when you log in, so you shouldn't have a hard time finding anything you're looking for.
Educational Features. EveryDollar is part of a wide product umbrella known as Ramsey+. If you take advantage of the full suite of services, you get access to multiple educational features including group coaching from Ramsey-vetted financial professionals.
Free Trial. It's nice to try something before you buy it. Unfortunately, some competing budgeting apps don't offer free trials.
Budgeting Tools. There's no question that EveryDollar makes budgeting efficient. Easily create a budget that works with your unique lifestyle and take advantage of tools that help you stay on track.
Financial Goals. EveryDollar helps you create reasonable financial goals and puts you on a path toward achieving your goals and helps you track your progress along the way.
Automatic Expense Tracking. As an EveryDollar Premium user, you can keep tabs on how much money you're spending in each category with automatic expense tracking. However, this part of the service is only available for premium members.
---
Disadvantages of EveryDollar
EveryDollar is impressive, but it's not perfect. There are a few disadvantages you should consider before you sign up:
Price Prohibitive. Many of the premium budgeting and goal-setting tools are available on free apps like Mint and Personal Capital. Sure, EveryDollar has a free version, but it's very limited. The $99.99 annual price tag can be prohibitive, especially when you're trying to save money.
No Credit Score Monitoring. Ramsey advises consumers to avoid credit if possible. While that's a nice concept in theory, most people can't live by it, at least early in their financial journeys. For them — and maybe you — a good credit score is important. Unfortunately, EveryDollar doesn't offer credit score monitoring.
No Investment Tracking. Investing is a crucial part of building wealth that lasts a lifetime. Unfortunately, EveryDollar doesn't track your investments or even the balances of your investment accounts.
---
How EveryDollar Stacks Up
Mint is one of EveryDollar's largest competitors. It's a popular personal finance app that connects to your bank accounts and guides you through budgeting and building financial independence. The chart below shows how EveryDollar stacks up against Mint.
| | | |
| --- | --- | --- |
| | EveryDollar | Mint |
| Created By Dave Ramsey's Team | Yes | No |
| Price | Limited free version — Premium is $9.99 per month or $99.99 per year | Free for all features. |
| Automatic Expense Tracking | Only for Premium users | Yes |
| Automatic Account Balance Tracking | Only for Premium users | Yes |
| Debt Snowball Method Assistance | Yes | No |
---
Final Word
The real question here is whether or not the EveryDollar budget app is worth it. The answer is "maybe."
EveryDollar's free version is so limited you're better off using other options. But for $99 per year, the premium version is definitely worth it for the right person.
You should strongly consider this app if you'd like a tool to help guide you through paying your debts off, rather than just showing you what you owe and what you've been paying. And it's tempting to upgrade to the broader Ramsey+ service to take part in regular group financial coaching sessions or to get your hands on Dave Ramsey's Financial Peace lessons.
However, if you have a pretty strong grip on your finances as it stands and just want an easy way to track your spending and manage your budget, you're probably better served by another budgeting app.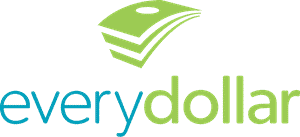 Pros
Easily create, track, and manage your budget.
Create and reach your personal financial goals.
Automatic expense tracking for premium members.
Cons
Free version is extremely limited.
No credit score monitoring.
No investment tracking.
Editorial Note: The editorial content on this page is not provided by any bank, credit card issuer, airline, or hotel chain, and has not been reviewed, approved, or otherwise endorsed by any of these entities. Opinions expressed here are the author's alone, not those of the bank, credit card issuer, airline, or hotel chain, and have not been reviewed, approved, or otherwise endorsed by any of these entities.