When someone you love is about to pass a major milestone, it's common to give them a gift as a way of acknowledging their achievement. But you don't always have the spare funds to shell out for an expensive gift, especially during the holiday season. That doesn't mean you have to skip it — just get creative.
So before you jump into gift-giving mode, create some ground rules and make a plan for giving on a budget. You might have to do things a bit differently, but the rewards of changing things up and spending less are worth it. And there are loads of tips and tricks you can use to spend less on gifts all year long.
How to Handle Gift-Giving on a Tight Budget
Whatever the season or the reason for giving a gift, these approaches can help you keep your costs down and your bank account balance up. As you think of presents to give, stay focused on the recipient and what they'd like. Remember, it's not how much you spend on the gift, but how much thought and care you put into it.'
1. Establish Your Gift-Giving or Holiday Budget
Before you make a list or start flipping through catalogs for gift ideas, make yourself a gift-giving budget. You can make a year-round budget or create specific budgets for special occasions, such as a holiday gift budget. Whatever works best for you and keeps you from going into credit card debt.
Looking at what you spent last year or the year before and whether it resulted in extra debt can give you an idea of what you can afford this year. If possible, review the previous two years' spending.
Then, examine how much money you have available this year. If money is super-tight, it may not be much, and that's OK.
Come up with a firm number for spending based on your experience and current situation. Once you have the number — whether it's $100, $1,000 — stick to it. That's the maximum amount you can spend on presents.
Pro tip: If you don't have an everyday budget set up, this is a good time to start. You can either do it by hand using excel or with an app like Tiller. Once you have a budget, you'll have a better idea how much you can spend on gifts.
2. Set Gift-Giving Rules
When you're done budgeting, it's time to establish a few rules. Who will you give gifts to? If your budget is small, you have options. For example, you can give presents only to immediate family members instead of your extended family this year or decide only the kids get presents. Or perhaps you choose only to give gifts if you attend the event in question, such as a wedding or birthday party.
Talk to family and friends to get a sense of how people feel about giving and getting gifts from others. Plenty of people are happy to do away with the tradition, especially if you're asking in the new year and people are burned out from holiday shopping.
Pro tip: If you're shopping for gifts online, make sure you add the Capital One Shopping browser extension. When you're shopping on Amazon, they will alert you if there's a better price elsewhere. Capital One Shopping will also automatically add available coupon codes to your order.
Capital One Shopping compensates us when you get the browser extension using the links provided.
3. Give Homemade Gifts
One way to save money on gifts is to go the DIY route. Homemade gifts don't have to cost a lot but still send people the message you were thinking of them. When you make homemade gifts, you also have the chance to spend time with your family. You can hold a craft night and bond with your kids or hold a bake-a-thon and bond with your spouse or partner.
Although going the DIY route can keep you within budget, it's also pretty easy to go wild and spend a lot on supplies. If you're price-conscious, there are things you can do to ensure that your DIY gifts stay affordable.
Stick With Your Budget. If necessary, create a subcategory in your gift-giving budget for DIY gifts so you don't overspend. And keep an eye on how much you're spending. Having a firm limit encourages you to shop around for supplies and rethink costly crafts.
Buy in Bulk. Although you can customize each gift you make, stick with the same general idea for each present. That way, you can take advantage of case or bulk discounts. For example, you might get a lower price if you buy six or 10 plain tote bags from the craft store or Amazon compared to buying just one. Making multiples of the same gift also keeps you from having to buy a lot of different supplies and can reduce waste. You won't have to worry about your fabric paints drying up if you make a bunch of stamped towels or totes. Just keep track so don't give someone the same gift for their birthday you gave them for Christmas.
Don't Get Too Fancy. It's definitely easy to go the luxury route on DIYs. But you don't need to buy the super-fancy coconut or olive oil if you're making body scrubs. The store brand works fine, especially if no one's going to eat it. The simpler your DIY gifts are, the less you'll spend too. Plus, universal gifts will be well received by more recipients than something highly specific. Think DIY hot cocoa mixes rather than limoncello, for instance. And there are loads of gifts that fit the bill.
Cookies & Baked Goods
Cookies are a classic homemade gift, especially during the holidays. You can keep things simple and bake up batches of chocolate chip cookies for your partner's birthday or give festive ugly sweater sugar cookies for Christmas gifts.
But if you want to get creative, think beyond basic recipes. There are multiple elegant options suitable for everything from baby and bridal showers to graduation gifts:
French Madeleines. You're sure to impress anyone by making up a few batches of lemony, tender madeleines. You'll need a Madeleine tin to make the cakelike cookies, but if you use them for gifts frequently, it's worth the investment.
Mini Cheesecakes. These petite cheesecakes make an extra creamy and decadent gift. You don't even need a special pan — just a muffin tin and some paper liners. Get creative and add some extra flavor by mixing in chocolate chips, a swirl of sweet caramel or fruity strawberry jam.
Candy Bark. Candy barks are simple recipes that only require you to melt chocolate and mix in candy. If you can handle a microwave and promise not to eat all the mix-ins, you can give your loved ones a sweet treat.
Photo Gifts
What better way to tell someone you love them without overspending than to give them a photo of the two of you? Photo gifts run the gamut from simple framed pictures and Christmas ornaments to 12-month calendars, mugs, and totes. Shutterfly's extensive selection of customizable photo gifts at affordable prices makes it easy for even the least crafty to give a beautiful and meaningful keepsake.
If you're looking for something a little more hands-on, find a plain frame at a local craft store and jazz it up. Paint the frame and add sequins or cover it in stickers. If you can get your hands on some Mod Podge, you can make a collage on the edges of the frames using colorful paper or images cut from a magazine.
Another way to dress up photos and turn them into one-of-a-kind gifts is to embroider on them. A Beautiful Mess has a simple DIY that shows you how to add stitches and detail to a picture to make it unique.
Bath & Body Products
Forget giving expensive, fragrant bath products this year. You can quickly and easily make your own using ingredients you already have in your kitchen. Moisturizing body scrubs are a particularly beginner-friendly project. You can make your own scrubs to give as gifts using the following formula:
1 part oil
2 parts sugar
A few drops of essential oils or citrus zest
For example, I made a lemon-olive oil sugar scrub by mixing one cup of olive oil and two cups of white granulated sugar. I added a teaspoon of lemon zest to give the mix a fresh scent, then portioned everything into small jars to give as gifts.
Food in Jars
Speaking of jars, you can give edible, affordable presents by making up food gifts in jars. What you make depends on what you have available and your skill set. You can use up any leftover seasonal fruits from the garden or farmers market by making fruit preserves or jam. You can also try quick-pickling or fermenting vegetables.
Or gather up the dry ingredients for cookies or soup and layer them into a Mason jar. For example, you can layer the ingredients for a batch of chocolate chip cookies in a quart-size jar. Tie a ribbon around the jar and thread it through an index card with the recipe.
Bean soups make ideal recipe-in-a-jar gifts. You can prepare the ingredients for a spicy curry lentil soup or soothing chicken noodle soup.
Linens & Household Textiles
You don't have to know how to sew to make cute DIY textiles to give as gifts — though it doesn't hurt.
One of the simplest DIY fabric gifts is stamped linens. Pick out plain white or beige tea towels, tote bags, or pillowcases along with a rubber stamp and fabric paint. Spread the textile out on a flat, smooth surface, and pour the paint into a shallow bowl. Dip the stamp into the paint, and blot off the excess using a paper towel. You can also apply the paint to the stamp with a roller squeegee if you have one. The goal is to make sure the paint layer is thin and even so you don't end up with blobs on the fabric.
Then press the stamp onto the fabric wherever you'd like. You can apply the stamp once or space it across the fabric in a repeating pattern.
If possible, hang the fabric from a clothesline and let the paint cure or dry for at least a week.
Pretty Planters
Unglazed terra cotta planters are usually relatively inexpensive and easy to buy in bulk. They're also easy to dress up with a coat of paint. Apply chalkboard paint to the pots so the recipient can easily label them with whatever they decide to plant. If you want to add a plant, you can write its name on the planter yourself.
A DIY macrame plant hanger is another cheap and easy way to please your plant-loving friends or relatives. And you don't need any special skills to make it.
4. Give Your Time
Ask any millennial, and they'll tell you: Experiences are way better than things. So give the gift of time and experience rather than stuff. And you don't have to splurge on a fancy vacation to make it happen. There are multiple ways to give experience gifts, even if it means missing the experience yourself.
Offer to Babysit (or Pet-Sit). Got friends with kids? They're probably in desperate need of a break. Babysitting is the perfect pick for harried parents. You can give your friends or siblings a booklet with babysitting coupons they can redeem whenever they need a date night or just some time away from the children. Or offer to pet-sit your loved ones' four-legged companions. That can mean checking in on the cat when your friend's out of town or taking Fido for walks during a busy workweek.
Make Dinner. One of the best ways to spend time with people is over a meal. Invite one or more of your favorite people over for a meal. If you're particularly concerned about money, you can make it a potluck. Or you can put together a menu of budget-friendly dishes. Although dinner is a classic, you're not limited to an evening meal. Brunch and lunch are often more budget-friendly.
Plan a Movie Night. To plan an unforgettable movie night, go all out, picking movies you know people love. You can choose a theme, such as films from the '80s or classic comedies. Pop some popcorn or put together a snack menu based on the films you pick. Make DIY tickets to serve as invitations to the big night.
Help Out With Chores. If you have older or busy relatives, help them out by offering to do chores around their house. Just make sure it's something they really need done. For example, volunteer to do landscaping or yard work, minor home repairs, grocery shopping or basic cleaning tasks every week or several times per month.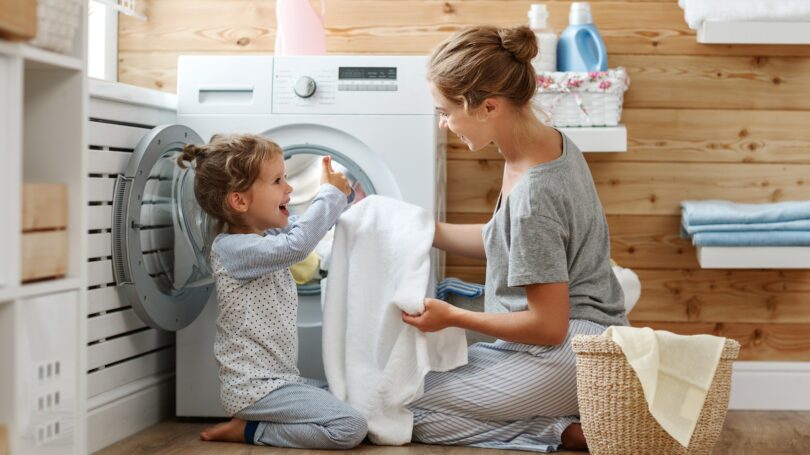 5. Consider Alternatives
While some adults are more than happy to do away with a yearly gift exchange, some like the idea of presents to acknowledge special occasions. If your social circle or co-workers want to keep the gift-giving tradition, you can make it more budget-friendly by holding a Secret Santa or Pollyanna. You each draw names from a hat and give a gift to a single person rather than everyone giving a gift to each person.
In addition to reducing the number of people you need to shop for, another benefit is that there's usually a maximum dollar limit. It can take a bit of haggling, but argue for a limit that works for everyone's budget. Or suggest you make it fun this year by relying only on thrift store finds.
You can also make the gift-buying process a little easier by asking each participant to write down a few gift ideas in the budget range on the same slip they put their name on.
For occasions when people don't exchange gifts, such as birthdays and baby or wedding showers, invite friends or co-workers to chip in to buy a more expensive gift for someone, such as the pricey diaper bag on their registry. The recipient will be thrilled to get such an impressive gift, and you often end up spending less per person than if you'd each bought separate gifts.
You can also celebrate events by going out or hosting dinner or cocktails with friends, relatives, or co-workers instead. For example, you can set up a tradition at your office to go out for lunch or happy hour together once per quarter to celebrate the people who've had birthdays during the last few months. Each person pays for what they order, so no one is left footing a big bill, even if you go in on a cake.
6. Donate to Causes You Believe In
You can make the most of your gift-giving with presents that give back. Donating to charity supports worthy causes, and most charities let you donate in honor of someone. The charity then sends that person a card letting them know about the gift. Some charities also have small physical gifts to accompany your donation, such as a stuffed animal or scarf.
And if you itemize deductions on your tax return, you might also be able to deduct your charitable donations.
7. Regift
Some people aren't fans of this idea because they believe it's rude. But it's also pretty practical if you've gotten worthwhile or valuable gifts you have no use for, especially things like gift cards to stores you don't frequent. But don't use it as a way to offload gifts you dislike. Make sure it's something they'll genuinely appreciate.
There are some rules to remember when you're regifting unwanted presents. Rule No. 1: Never regift to the person who gave you the present. It seems unlikely to happen, but it does. To save face, if you plan to regift something, make note of who gave it to you. Ideally, regift it to someone who's not in the same social circle as the original giver.
Another cardinal rule of regifting is only giving presents you haven't used yet. The one exception is if you're participating in a gag gift exchange, like a white elephant or Yankee swap. Of course, you're free to give your loved ones things you no longer want or need. Just don't pass them off as presents.
8. Skip the Gifts
Here's another controversial gift-giving idea for when you're on a tight budget: Just skip it.
Cutting the gift exchange doesn't mean you have to ignore the holidays and special occasions you celebrate altogether. Instead, start a new tradition that doesn't involve rampant consumerism.
But don't just stop giving gifts without warning. Get everyone on board with the idea so they don't get you something that makes you feel you have to return the favor. That can mean having some tough conversations. You might get some resistance, especially on massive gift-giving holidays like Christmas, but you're also likely to find people are thrilled by the idea of a no-gift year.
---
Final Word
When you give a gift, it should be because you want to, not because you feel you have to. And you definitely shouldn't let gift-giving derail your budget or throw you off track when it comes to your financial goals, whether you're trying not to overspend on gifts for your pal's new baby or save money on holiday gifts. It really is the thought that counts.