Using a budgeting app is the best way to stay on top of your household finances and ensure you're spending less than you earn. But let's face it: It's a lot of work to manage all those inputs and outputs, especially if your cash flow is complicated.
Using a reloadable prepaid card for budgeting can simplify your financial life, at least when it comes to managing your day-to-day expenses and short-term savings. It's a modern twist on the old-school concept of envelope budgeting, where you set aside a finite amount of cash each month to control your spending.
Some prepaid cards are better than others for budgeting. Read on for a list of the best.
Best Prepaid Cards for Budgeting
These are the best prepaid debit cards and credit cards for people who want to take control of their budgets. Each does at least one thing really well, whether it's empowering parents and kids to work together on shared household expenses or earning a solid, budget-boosting return on everyday spending.
Our top overall pick delivers the best value for users thanks to low fees and unbeatable ease of use.
---
Best Overall: Bluebird by American Express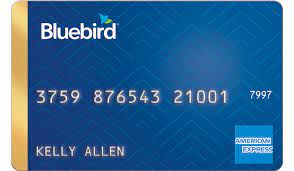 The Bluebird® American Express® Prepaid Debit Account noses past the competition thanks to low fees, impressive ease of use, and lots of value-added features.

Two benefits deserve special mention:
Free cash reloads at Walmart — Bluebird is one of the few prepaid debit cards with a free cash load option
No monthly maintenance fees
Other highlights include:
Free person-to-person (P2P) transfers to other Bluebird debit card holders — perfect for shared household budgeting
Free ATM access at more than 30,000 MoneyPass ATM network locations
Get paid up to two days early with direct deposit if your payer qualifies
No foreign transaction fee
Free bill pay
No inactivity fee
Upgrade to a Bluebird bank account with no monthly fees
---
Best for Kids and Teens: FamZoo

FamZoo is a fantastic family budgeting app. Relatedly, the company is behind the best debit card for kids and parents — the best solution for adults who want to set their tweens and teens up for financial success in the not-so-distant future.
FamZoo's selling points for parents and teens include:
Free direct deposit for teens who work outside the home
Advanced allowance and chore payment features that incentivize kids to get in-home jobs done on time
Parent-paid interest — you set the interest rate and eligible balance
Customizable savings goals and subaccounts
Real-time spending and transaction alerts
Card locking and unlocking right in the app
Additional features:
Track informal family loans and lines of credit in external IOU accounts
Pay as little as $2.50 per month per household when you prepay the subscription fee
Use a text-based system in the mobile app to collect money and reimbursement requests from your kids
Transfer funds instantly from a linked checking account or savings account with no reload fee
---
Best for Cash Back: Green Dot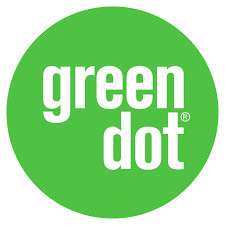 Green Dot may be the most comprehensive prepaid card provider on this list. But its top selling point is much more tangible: It offers the best reloadable debit card for cash-back rewards.
The best Green Dot card for cash back is the aptly named Green Dot Cash Back Visa Debit Card. It earns 2% cash back on eligible in-person and online purchases.
It gets better. The Green Dot Cash Back Visa Debit Card boasts an interest-bearing savings account that earns 2.00% APY on balances up to $10,000. That's one of the best rates of return in the prepaid debit card world.
Additional features:
Three other Green Dot debit cards to choose from — Visa Debit, Pay As You Go Visa Debit, and GO2bank Visa Debit
Get paid up to two days early with a qualifying private payer
Get paid up to four days early with a qualifying government payer
Enjoy free mobile check deposit and free online bill pay
Seamlessly lock and unlock your card
Get up to $200 in overdraft protection with at least two direct deposits totaling $400 or more within a 35-day period
---
Best for Day-to-Day Money Management: Serve American Express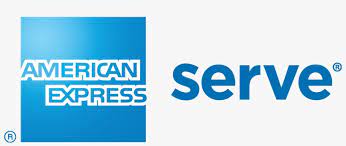 Serve American Express is another prepaid debit card option from American Express. With four different settings, it's even more customizable than Bluebird and a great budgeting tool for folks who want to keep close tabs on how much they spend.
Choose the Serve card that works best for you:
Free Reloads: Pay no reload fees, transaction fees, or ATM fees at in-network ATMs. Just pay a single monthly fee of $6.95.
Cash Back: Earn 1% cash back on all eligible transactions and pay a cash reload fee ranging up to $3.95 per load, depending on the location. You won't incur any transaction fees or in-network ATM fees. The monthly fee is $7.95.
Free Direct Deposit: Set up a recurring monthly direct deposit of $500 per more to avoid the $6.95 monthly fee. Cash reloads cost up to $3.95 per load, but you won't pay in-network ATM fees or transaction fees.
Pay-As-You-Go: This card has no monthly fee but does charge $1 per transaction and $2.25 per ATM withdrawal. You'll pay up to $3.95 for cash reloads.
Additional features:
Get paid up to two days early with early direct deposit
Reload at tens of thousands of CVS, Walmart, and Dollar General locations
Make free P2P transfers to other Serve card users — ideal for shared household budgeting
Customize text alerts to get notified of transactions, low balances, and other account activity in real time
Buy online to avoid the initial load fee
---
Best for Investors: Greenlight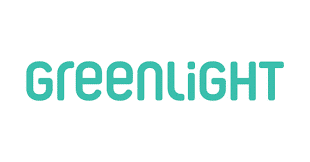 Greenlight is a household money management app with powerful parental controls and financial education features. Its kid-friendly debit card is one of the best on the market — close behind FamZoo's.
But Greenlight really stands out for its value-added features. And one in particular deserves mention: an investing platform with virtually no fees and negligible minimums. Both parents and kids can invest in a taxable brokerage here, pairing the practical power of a reloadable debit card with the magic of compound interest.
You'll need to upgrade to the Greenlight + Invest plan to use the investing platform. At $7.98 per month, that's well worth the cost.
Additional features:
Create an in-app chore list and make your kids' allowance contingent on completion
Schedule and automate weekly or monthly transfers with no manual deposits required
Get real-time notifications of transactions with vendor and balance details
Set and update customizable spending rules and savings goals
Upgrade to Greenlight Max ($9.98 per month) to get identity theft protection, 1% cash back on eligible purchases, 5.00% APY on eligible savings balances, and other value-added features
---
Best for Building Credit: Chime Credit Builder Secured Visa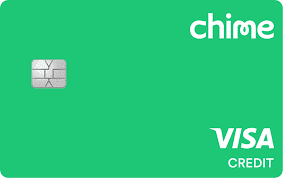 The Chime Credit Builder Secured Visa® Credit Card is a secured credit card designed to build and improve credit for first-time credit card users and those working to overcome recent financial challenges.
As a secured credit card, the Credit Builder Secured Visa requires an upfront security deposit before you can use it. That serves as a built-in spending limit — a budget cap, if you will. This cap resets whenever you pay off your balance, but you need to have funds in your linked checking or savings account to do that.
It's an easy way to prevent overspending, at least until you graduate to an unsecured credit card. Plus, there's no credit check to apply, no minimum security deposit, no annual fees, and no interest charges.
The Chime Credit Builder Secured Visa links to your Chime deposit account, which boasts some useful additional features:
Virtually no account fees
2.00% APY on eligible savings balances
No minimum opening deposit or balance requirement
Get paid up to two days early by direct deposit
The Annual Percentage Yield ("APY") is variable and may change at any time. The disclosed APY is accurate as of May 22, 2023. No minimum balance required. Must have $0.01 in savings to earn interest.
To apply for Credit Builder, you must have received a single qualifying direct deposit of $200 or more to your Chime Checking Account. The qualifying direct deposit must be from your employer, payroll provider, gig economy payer, or benefits payer by Automated Clearing House (ACH) deposit OR Original Credit Transaction (OCT). Bank ACH transfers, Pay Anyone transfers, verification or trial deposits from financial institutions, peer to peer transfers from services such as PayPal, Cash App, or Venmo, mobile check deposits, cash loads or deposits, one-time direct deposits, such as tax refunds and other similar transactions, and any deposit to which Chime deems to not be a qualifying direct deposit are not qualifying direct deposits.
Early access to direct deposit funds depends on the timing of the submission of the payment file from the payer. We generally make these funds available on the day the payment file is received, which may be up to 2 days earlier than the scheduled payment date.
---
Methodology: How We Select the Best Prepaid Cards for Budgeting
We use several important factors to evaluate the best prepaid cards for household budgeting. Each relates in some way to the card's flexibility, use cases, or cost.
Recurring Card Fees (Annual Fees or Monthly Fees)
Few prepaid cards are truly free. Most charge fees for cash loads and reloads, ATM withdrawals, and other account activities.
Some prepaid cards also charge recurring fees as a condition of use, either annually or monthly. These charges can really add up, eating into any savings you're able to achieve through sound budgeting or spending-control strategies. All else being equal, we prefer prepaid cards that don't charge monthly fees or annual fees.
Load Fees
Many reloadable debit cards charge fees to reload with cash, check, and sometimes even electronic transfer. It's less common for prepaid cards to charge for direct deposit loads, but not totally unheard-of.
We prefer cards that keep load fees to a minimum, allow users to avoid them with regular direct deposit, or both.
Card Type
We cover two types of prepaid cards here: credit and debit cards. Reloadable prepaid debit cards are more closely associated with prepaid card budgeting, but don't count out secured credit cards. The required security deposit is a built-in spending curb.
Both debit and credit cards have upsides and downsides, so we don't strongly favor one over the other. We do like that secured credit cards help build credit history, though.
Built-in Budgeting Tools
We're fans of prepaid cards with built-in budgeting and spending management tools. This capability isn't too common in "adult" cards yet, but it's par for the course in kid-friendly debit cards and the apps that come with them. That's why you'll find multiple debit cards with parental controls on this list.
Parental Controls
If you don't have kids or don't let your kids use your prepaid cards, you won't care about parental controls. But if you're using these cards to teach your kids the value of a dollar, you'll want to be able to track and manage their spending.

That's why we're fans of custodial debit cards with built-in parental controls, although we don't hold the lack of parental controls against cards that don't advertise themselves as kid-friendly.
Rewards Program
It's not customary for prepaid cards to earn cash-back rewards, but it's slowly becoming more common. All else being equal, we favor prepaid cards — whether credit or debit — that pay users back.
Interest on Balances
Interest on prepaid card balances isn't customary either, but you can find it if you know where to look. We're always on the lookout for interest-bearing cards, and you'll find our favorites on this list.
---
Become a Prepaid Card Expert: Your Questions Answered
You have questions about using prepaid debit cards to budget. We have answers.
Does a Prepaid Card Build Credit?
It depends on the type of card. A reloadable prepaid debit card doesn't build credit, even if it belongs to a major payment network like Visa, Mastercard, or American Express.
A secured credit card does build credit. So if you're looking to improve your credit score while strengthening your household's finances with a prepaid card, you know what to do.
Which Prepaid Card Can Hold the Most Money?
No single prepaid card towers above the rest when it comes to the maximum allowable balance or load rate.
That said, a few reloadable prepaid debit cards deserve mention, including the PayPal Prepaid Mastercard and the Netspend Prepaid Visa. Both allow balances above $10,000, making them useful budgeting tools (and direct deposit collectors) for people earning six-figure incomes.
Prepaid credit cards tend not to be so generous. The best secured credit cards' credit limits top out around $5,000, at which point you'll need to upgrade to an unsecured credit card or switch to debit.
How Much Does It Cost to Load a Prepaid Debit Card?
It depends on the card and the load method. Cash load fees typically range from $3 to $5 per load, although the initial load is often free. Load fees for electronic transfers may be lower or waived entirely, and direct deposit loads usually don't cost anything.
What Are the Most Common Prepaid Card Fees?
In no particular order, the most common prepaid card fees include:
Monthly fees, also known as maintenance fees
Annual fees, which are more common on prepaid credit cards
Cash load fees
Check load fees
Late payment fees on prepaid credit cards
Negative balance fees (overdraft fees) on cards that allow overdrafts
ATM fees charged for ATM withdrawals and loads
Foreign transaction fees
Account opening fees
Before opening a prepaid card account, carefully review possible fees and charges. Think about how you're likely to use the card and which fees you're likely to incur as a result. Then choose a card that won't unduly burden you with charges.
---
How to Choose the Best Prepaid Card for Budgeting
First, decide which type of prepaid card you need. If you want to build credit for yourself or an authorized user, you'll need a prepaid credit card — a secured card.
If you don't care about building credit right now or don't want to consent to a credit check before opening your account, consider a prepaid debit card instead. From there, evaluate potential card fees with an eye to the fees you're most likely to incur. It doesn't matter if your preferred card charges an ATM withdrawal fee if you never use cash, for example.
Then move on to budgeting capabilities. That's why you're here, after all. Look for cards that make it easy to manage day-to-day expenses and control your spending. If you have kids and think they're ready for their own debit cards, you'll want to limit your search to cards with built-in parental controls, spend tracking, and features that help you manage allowance and chore payments.
You can't go wrong with any of the cards on this list. But that doesn't mean you shouldn't put in the work to find the most fit card for your needs.