The Chase Freedom Flex℠ Card is one of the most popular no-annual-fee cash-back credit cards on the market. That's due in part to its distinctive rewards program, which pays up to 5% cash back on select purchases.
The centerpiece of that 5% cash-back tier is a set of quarterly rotating bonus spending categories. These categories tend to be popular and broad: think "gas stations" and "home improvement stores" rather than "Valero" or "Home Depot." These categories tend to recur over time, with favorites like "gas stations" appearing every year or two.
Here's your cheat sheet to plan your bonus cash-back spending for the next couple quarters, plus a look back at the most recent quarters to give you an idea of what to expect farther in the future.
---
Chase Freedom 5% Cash-Back Calendar for 2023
Chase typically releases its 5% cash-back categories a month or two in advance of the quarter's first day. That gives you some notice to plan big purchases in advance, but it's not enough headway for annual planning.
With that in mind, this is what we know about Freedom Flex's 5% cash-back calendar for 2023 so far:
| | | |
| --- | --- | --- |
| Quarter of 2023 | 5% Cash-Back Categories | Activate By |
| Q1 (January 1 – March 31) | Grocery stores excluding Target and Walmart, fitness club & gym memberships | March 14 |
| Q2 (April 1 – June 30) | Lowe's and Amazon.com | June 14 |
| Q3 (July 1 – September 30) | Select live entertainment, gas stations, EV charging | September 14 |
| Q4 (October 1 – December 31) | Wholesale clubs, select charities, Paypal | December 14 |
For historical perspective, these were Chase's 5% bonus cash-back categories for 2022. Expect some to recur in 2023 and beyond:
| | |
| --- | --- |
| Quarter of 2022 | 5% Cash-Back Categories |
| Q1 (January 1 – March 31) | Grocery stores excluding Target and Walmart, eBay |
| Q2 (April 1 – June 30) | Amazon.com and select streaming services |
| Q3 (July 1 – September 30) | Gas stations, movie theaters, car rentals, select live entertainment |
| Q4 (October 1 – December 31) | Walmart and any purchases made via PayPal |
How to Activate Chase Freedom Flex's Bonus Cash-Back Categories
To earn a 5% cash-back bonus on up to $1,500 in combined category purchases this quarter, you must manually activate your bonus cash back. Log into your account or open the Chase mobile app and click "Activate" near the 5% cash-back icon.
As long as you activate by the 14th day of the quarter's last month (that's March 14, June 14, Sept. 14, and Dec. 14), all bonus category spending up to the quarterly category cap earns cash back retroactive to the quarter's very first day. This is a big advantage over the otherwise very similar Discover it® Cash Back Card, which doesn't have retroactive cash back.
---
How Chase Tracks and Calculates Cash Back
The Chase Freedom Flex card's cash-back accounting is a bit technical, but there's not much math involved.
Like most credit card issuers, Chase distinguishes between purchases eligible to earn cash back and cashlike transactions, which aren't cash-back-eligible. Examples of cashlike transactions include:
Balance transfers
Cash advances, including ATM withdrawals
Purchases of gift cards
Purchases of lottery tickets, casino chips, and other gaming tokens
Cash-back-eligible purchases include most net purchases made with merchants online and in the real world. "Net purchases" means the total transaction amount (including tax, if applicable) minus any refunds, discounts, or chargebacks.
All cash-back-eligible purchases earn 1% cash back with no caps or restrictions on earning potential, with the exception of a few permanent categories that always earn more than 1% cash back: travel purchases made through Chase Ultimate Rewards (5%), dining purchases at restaurants (3%), and drugstore purchases (3%).
Eligible purchases in the bonus categories earn an additional 4% cash back for a total of 5% cash back — up to the $1,500 combined quarterly spending limit, after which bonus category purchases earn unlimited 1% cash back.
Finally, Chase Freedom Flex's credit card statements distinguish between 1% base cash back and 4% bonus cash back. So if you feel like Chase made a tabulation error or didn't give you credit for bonus cash back you should have earned, you can spot it right there on your statement or in your online account.
Potential Limitations and Restrictions on Bonus Cash Back
For a thorough accounting of the potential restrictions and limitations on bonus cash back with Chase Freedom Flex, refer to the cardholder agreement and bonus program terms on Chase's website.
There are some common hangups worth noting here though, in addition to the general ban on earning cash back on cashlike transactions. Four popular bonus categories deserve special mention.
1. Gas Stations
This category covers purchases made at gas stations and travel centers, usually including:
Gasoline purchases made at the pump
Gasoline purchases made inside the store or with the attendant on duty
Purchases made inside convenience stores attached to gas stations, such as snacks, beverages, and automotive supplies
"Gas station purchases" generally do not include purchases made at gas stations associated with warehouse stores like Costco or superstores like Kroger.
At automotive shops or service stations with gas pumps present, purchases of auto-repair services, automotive parts, car washes, and other automotive products and services may or may not count as "gas station purchases" for cash-back purposes. It all depends on the merchant category code used by the vendor.
2. Internet, Cable, and Phone Services
This category covers purchases made with telecommunications providers, Internet service providers, phone companies, and cable TV providers. Eligible services include:
Home Internet service
Landline telephone service
Cellular telephone services and data plans
Cable TV service
Flat-rate multiservice bundles provided by telecom companies, like cable-Internet and cable-Internet-landline
Purchases of telecommunications equipment, such as smartphones and modems, generally didn't qualify for bonus cash back unless you made them directly with eligible service providers as part of a service package.
3. Select Streaming Services
This category covers purchases made with select streaming content providers, including:
YouTube and YouTube TV
Spotify
Pandora
Netflix
Apple Music
Some eligible providers may not be listed here. Because the streaming landscape is in constant flux, check with Chase for a complete list of eligible providers.
4. Grocery Stores
This category includes most purchases made at grocery stores and supermarkets with the notable exception of Walmart and Target locations with supermarket sections. Chase does publish what seems like a limited list of eligible grocery stores (shown below), but it's clear that these are simply examples and grocery stores not listed should also qualify as long as they have the proper merchant code.
Other superstores may qualify as grocery stores for Chase's purposes, such as Meijer and H-E-B. But certain "grocery store" purchases often don't, even if they're made in qualifying stores:
Purchases from stores' prepared foods sections
Purchases at separate restaurants and cafes within a supermarket, such as Starbucks and food courts
Alcohol sold separately from other grocery items, which may also be dependent on state law
6 Tips to Earn More Cash Back With Chase Freedom Flex
No matter what's earning 5% this quarter, use these tips to maximize your Chase Freedom Flex Card's bonus cash-back earnings.
1. Set a Reminder to Activate Bonus Cash Back Each Quarter
If you forget to activate your bonus categories by the middle of the last month of the quarter, you won't earn any bonus cash back during those three months — meaning you miss out on up to $75 in bonus cash-back earnings.
Chase sends out activation reminder emails about two weeks before the start of each quarter. Clicking the link in the email activates your bonus cash back with no sign-in required.
Otherwise, set a calendar reminder for the first day of the quarter and activate your bonus cash back then. Remember, bonus cash back is retroactive to the beginning of the quarter when you activate by the 14th of its last month.
2. Avoid Using Digital Wallets or Third-Party Payment Apps
Chase warns that transactions made using digital wallets like Apple Pay and third-party payment apps like Square and PayPal may code differently than standard transactions.
If that happens, you earn just 1% cash back, even when you buy from bonus category merchants. To be safe, don't use these apps for bonus category purchases unless they're explicitly included in the 5% bonus categories for the quarter.
3. Set Up Autopay With Bonus Category Merchants
A week or two before the start of the quarter, set up autopay with merchants eligible for bonus cash back in the coming three months.
You can usually set up autopay with any merchant that sends you a monthly bill or charges a monthly subscription fee. That typically includes:
Streaming content providers
Telecommunications companies
Digital media providers
Grocery delivery services
If you don't want your Freedom Flex card to remain your default payment method after the quarter ends, set a calendar reminder to remove the card from each autopay vendor.
4. Plan Bonus Category Purchases in Advance
Chase reveals the coming quarter's cash-back categories several weeks — and sometimes longer — before the quarter begins. As soon as you know what they are, start gaming out your bonus category spending for the next three months.
For instance, if you know home improvement store purchases will earn bonus cash back next quarter, you can move up the start date of that long-planned DIY home improvement project — or at least buy the supplies you're sure to need when the time comes.
This strategy works best for non-urgent purchases you don't regularly make because it's easy to put those on the back burner. But it's also effective for essential recurring spending, like your weekly grocery bill.
Get into the habit of grabbing your Freedom Flex card and hitting the supermarket, say, every Saturday at 9am to max out your 5% cash-back earnings for the quarter.
5. Make Major Purchases With Eligible Merchants (If It's Cost-Effective)
If you don't have to spend more to do so or the effort of shopping around isn't worth your time, reward bonus category merchants with business you could just as easily have given to other merchants.
For instance, if gas station spending earns 5% back this quarter and your car needs work, have a gas station mechanic handle the repair, not a dealership or standalone repair shop. On a $500 mechanic's bill, you'll earn $25 cash back — not a bad discount.
6. Always Carry Your Freedom Flex Card With You
Finally, keep your Freedom Flex card in your wallet at all times, even if it's not your everyday spending card. You never know when you'll come across an opportunity to earn bonus cash back.
---
Other Credit Cards With Flexible Bonus Cash-Back Categories
Chase Freedom Flex isn't the only credit card with customizable or rotating bonus cash-back categories.
Two other popular cash-back cards have rotating or custom 5% cash-back categories: the Discover it® Cash Back Credit Card and the Citi Custom Cash℠ Card. One other has flexible 3% cash-back categories that you can choose: the Bank of America® Customized Cash Rewards Credit Card.
Each has some similarities with Freedom Flex, especially Discover it Cash Back. But none are carbon copies.
Discover it Cash Back Credit Card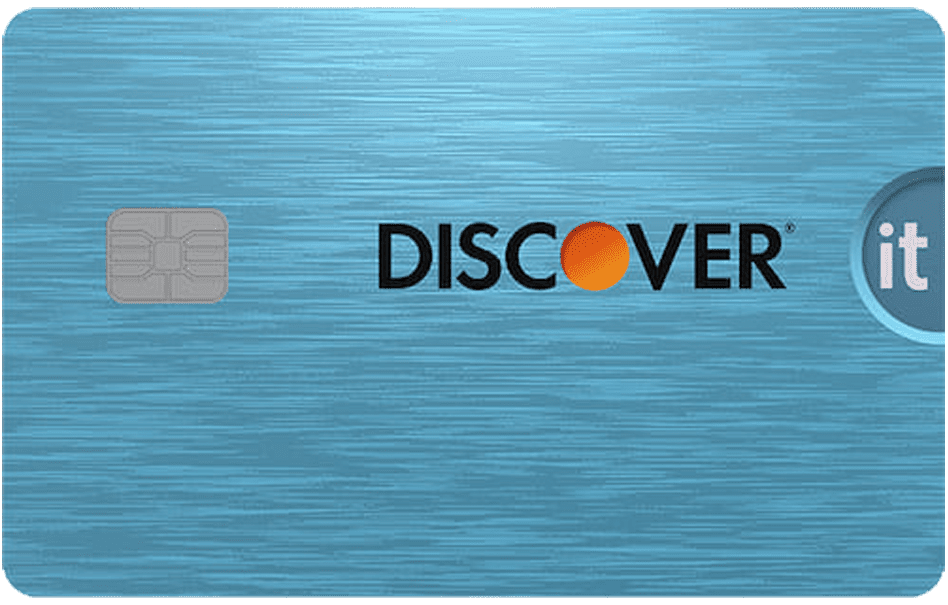 The Discover it Cash Back Credit Card's cash-back program has a lot in common with Freedom Flex:
Quarterly rotating 5% categories, typically one to three per quarter
Bonus cash back capped at $1,500 in combined quarterly spending
Above the cap, spending in bonus categories earns unlimited 1% back
Manual activation required each quarter
Discover it Cash Back does have a couple key differences with Freedom Flex, both good and bad:
Cash back isn't retroactive after activation, so you must activate before the first day of the quarter (or the date of your first eligible bonus category purchase) to maximize your cash-back earnings
Discover doubles all cash back earned in the first year your account is open, including bonus cash back
Other cash-back tiers are absent — no 5% back on eligible travel or 3% back at restaurants and drugstores
Citi Custom Cash Card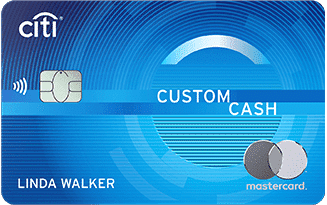 The Citi Custom Cash Card has a different approach to bonus cash back. Its bonus categories are permanent, not rotating, and include:
Restaurants
Gas stations
Select transit
Select travel
Select streaming services
Drugstores
Home improvement stores
Live entertainment
Fitness clubs
Grocery stores
Each billing cycle, you automatically earn 5% bonus cash back in your top spending category for the period. Citi caps monthly bonus cash back earnings at $500 in eligible spend, or $25 in rewards, which is the same quarterly pace as Freedom Flex and Discover it Cash Back.
Because it's all automatic, you don't have to choose your categories or manually activate them. And because the categories are functionally permanent — they're technically subject to change, but they rarely do — you can plan your spending farther into the future than with either of the rotating cash-back cards.
Bank of America Customized Cash Rewards Card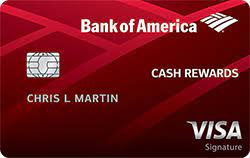 The Bank of America Customized Cash Rewards Card does allow you to choose your bonus cash-back category. Your options include:
Gas
Online shopping
Dining
Travel
Drug stores
Home improvement/furnishings
You can choose one category from this list and can change your selection as often as once per month.
Spending in your selected category earns 3% cash back, with restrictions. Each quarter, you can earn bonus cash back on up to $2,500 in combined purchases in your chosen 3% categor(ies) and the card's permanent 2% cash-back categories: grocery stores and wholesale clubs.
If you maximize spending in your 3% category, you can earn $75 in bonus cash back. Perhaps not coincidentally, that's the same quarterly pace as the Citi Custom Cash, Discover it Cash Back, and Chase Freedom Flex.
---
Chase Freedom Flex vs. Chase Freedom: Key Differences
It has been years since Chase accepted new applications for the original Chase Freedom Card, but some Chase loyalists still have it in their wallets. So it's worth reviewing how Chase Freedom differs from its heir, Chase Freedom Flex, and why Chase Freedom Flex is a better credit card overall.
How the 5% Cash Back Tiers Compare
The original Freedom card restricted 5% cash-back earnings to a handful of favored spending categories that change (rotate) each quarter. This was its only bonus cash tier. All other eligible purchases earned a flat 1% cash back, which was fine at the time but is now decidedly ungenerous.
The Freedom Flex card improves upon the original Freedom card's cash-back regime. It has a permanent unlimited 5% cash-back category covering travel purchased through the Chase Ultimate Rewards travel portal, plus a separate unlimited 3% cash-back tier covering restaurant and drugstore purchases (including CVS and Walgreens).
Both cards cap the amount of rotating 5% bonus cash back you can earn each quarter at $75 across all rotating bonus categories, or $1,500 in total combined purchases. Regular purchases and bonus category purchases above the quarterly spending cap earn unlimited 1% cash back.
Other Card Features & Benefits
Other than the different cash-back scheme, the new Freedom Flex Credit Card sticks pretty close to the original. Both cards have no annual fee, and though it's not relevant for the original Freedom card anymore being that it's closed to new applicants, both have long 0% APR introductory promotions and generous sign-up offers for new cardholders.
---
Final Word
If you can maximize your Chase Freedom Flex cash-back card's 5% cash-back categories quarter after quarter, you earn $300 in bonus cash back every year. That's on top of the unlimited 1% cash back on regular purchases if you use your Chase Freedom Flex card for everyday spending, unlimited 3% back on restaurant and drugstore purchases, and unlimited 5% back on Chase Travel purchases.
It does take effort to maintain a perfect cash-back record with the Chase Freedom Flex℠ Card. For starters, you must remember to activate your bonus categories each quarter.
You also have to make sure you're actually earning bonus cash back when you think you are — something that's less likely when you use a digital wallet or third-party payment app like PayPal.
And if you don't usually spend much in a particular quarter's favored categories, earning all your cash back on purchases for that quarter might not be possible.
But for many, a challenge like this is just what they need to think more intentionally about their spending. Earning 5% cash back is a victory in and of itself, but finding ways to swap unnecessary transactions for bonus category purchases you need to make anyway — that's even better.
For a detailed overview of the Chase Freedom Flex card, check out our Chase Freedom Flex credit card review. While you're at it, check out our review of its sister card, the Chase Freedom Unlimited Credit Card.