At a glance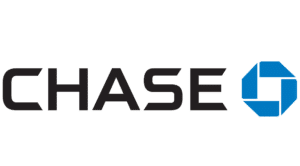 Qualification Requirements: Minimum $250,000 average daily balance in qualifying Chase deposit and investment accounts; some Chase Business Banking clients may qualify in other ways
Features and Benefits: First-name access to Chase banking and advisory professionals; extensive bank fee waivers, including monthly service fees; discounted borrowing through Chase's lending arms; higher transaction and deposit limits for certain Chase and third-party partner products; securities-based borrowing; additional perks for Chase Business Banking clients; free debit cards for family members; commission-free stock and ETF trading through You Invest by J.P. Morgan
Advantages: Access to top Chase professionals; major discounts on home equity lines; significant discounts on other home and auto loan products; low-cost secured borrowing against portfolio value; virtually no common bank account fees; no commissions on stock and ETF trades with You Invest by J.P. Morgan; international rush card replacement
Disadvantages: High minimum average daily balance required for membership; may need to move assets around or open new accounts to qualify for CPC membership; minors don't qualify as CPC joint account owners; Chase investment products may not appeal to everyone
If you have $250,000 in liquid assets or more, then Chase Private Client is for you.
CPC, as it's known for short, is a preferred Chase relationship built around a special checking account. Chase clients with at least $250,000 in qualifying deposit and investing accounts qualify for CPC membership, which carries no additional charges and boasts a slew of financial, practical, service-related benefits that are easy to take advantage of.
What may be difficult for those not already loyal to Chase is moving sufficient funds in from a bunch of disparate non-Chase accounts. This may be more difficult, and potentially disruptive, for those with just enough liquid assets to qualify for Chase Private Client status.
Whether the effort is justified will depend on how you feel about CPC's features and benefits.
Key Features
Here's what to expect from Chase Private Client.
Qualification Requirements
To qualify for Chase Private Client membership, you must maintain an average daily balance of at least $250,000 in any combination of eligible Chase deposit and investment accounts. You'll need to maintain this balance threshold every month to remain a CPC member.
Certain Chase Business Banking clients automatically qualify for Chase Private Client membership. If you have an existing Chase Business Banking relationship, talk to your business banker about how to qualify if you're not a card-carrying member already.
Chase Private Client membership is technically available by invitation only. As you approach or cross the average daily balance threshold, you'll probably receive notice that you're eligible for CPC membership.
If you don't, simply ask your Chase banker or begin the process online here. You can open a CPC joint account with an adult immediate family member, such as a spouse, and share CPC privileges. Children under age 18 don't qualify as CPC joint account holders.
Access to Chase Banking & Investing Specialists
CPC members enjoy priority access to Chase banking and investing specialists:
Private Client Banker
This is your point of contact at Chase Bank. They'll help you manage your liquid assets, identify opportunities to increase your account yields, and recommend credit products aligned with your needs and goals.
If and when you act on those recommendations, your banker will act as your liaison with other Chase specialists and departments.
Private Client Advisor
This is your point of contact at Chase's investment arm. They'll help you develop and execute a comprehensive financial plan, recommending suitable Chase investment products along the way.
Each advisory relationship begins with a Customized Financial Analysis that assesses the relative risks and rewards of recommended investing strategies. In practice, Private Client Advisors act as sales funnels for Chase's investment management team — though most new Private Client members already have assets under management with Chase.
Fee & Deposit Limit Waivers
Chase Private Client members pay few, if any, account and transaction fees to which most other Chase clients are subject. For instance, CPC members pay no:
Checking account service fees
Wire transfer fees
Foreign debit transaction fees
Foreign currency exchange fees
ATM fees
Safe deposit box rent (3" x 5" size only — larger boxes are discounted by 20%)
Custom personal check fees
Cashier's check fees
Some less common account fees may remain. For a complete list of fees charged to and waived for CPC members, refer to the program's terms and conditions.
Chase Private Client members also enjoy higher transaction and deposit limits than regular Chase customers. Actual limits are subject to change, but this benefit covers:
Chase QuickPay (bill pay and money transfer)
Zelle (money transfer)
Chase QuickDeposit (mobile deposit)
ATM withdrawals
Daily purchase (with CPC debit card only)
Family Banking Benefit (Free Debit Cards)
CPC members are entitled to free family debit cards with adjustable spending and withdrawal limits — a great perk for parents looking to teach older kids about money without loosening the leash too far.
Business Banking Benefits
Chase Private Client members can take advantage of a slew of business banking tools and perks, including:
Reduced minimum balance requirements on Chase Platinum Business CheckingSM accounts
No monthly service fee on Chase Total Business Checking® accounts
No electronic deposit fees on Platinum Business Checking and Total Business Checking® accounts
Personalized guidance around business cash flow, working capital, long-term financing, and payment solutions
Discounted Borrowing
Chase Private Client members may qualify for discounted borrowing opportunities through Chase's lending arms.
The mortgage discount is particularly attractive, knocking 0.125% off the regular rate for clients with total deposits and investments between $250,000 and $999,999, and a full 0.25% off the regular rate for clients with total deposits and investments above $1 million.
All CPC customers enjoy a 1.25% discount on home equity line of credit (HELOC) products.
Chase also discounts auto purchase and refinance loans, typically by 0.25%.
Securities-Based Lending
Chase Private Client members may be eligible to take out competitively priced lines of credit secured by the value of their investment portfolios. Proceeds may be used for virtually any legal purpose, except for the purchase of additional securities.
Because they're secured by tangible assets, securities-based lines typically carry low interest rates that aren't dependent on borrowers' creditworthiness.
Free Trading With You Invest by J.P. Morgan
Chase Private Client members pay no commissions on ETF and stock trades placed through You Invest by J.P. Morgan, Chase's low-cost online brokerage.
This allowance is good on up to two taxable and two retirement accounts per CPC member. It doesn't apply to assets managed under the You Invest Portfolios program, You Invest's robo-advisor vertical.
Additionally, ETFs may carry fees and expenses Chase can't control.
Miscellaneous Benefits
Chase Private Client members enjoy some additional benefits that, while not the program's main attraction, certainly sweeten the deal.
The Chase Private Client Arts & Culture program is one example. Available in select cities, it offers CPC members exclusive (sometimes behind-the-scenes) access to top cultural institutions, like museums and historic sites.
Some additional benefits are practical, like international rush debit and credit card replacement. No matter where you happen to be in the world, Chase is happy to rush you a replacement card.
CPC members may also enjoy informal exemption from Chase's 5/24 rule, which limits Chase credit card applicants to more than five new credit cards within any 24-month period, regardless of creditworthiness or income. However, this exemption is anecdotal only — Chase doesn't market or even acknowledge it — and may depend on your banker's discretion.
---
Advantages
These are among Chase Private Client's top advantages:
1. No Fees to Join or Maintain CPC Status
Chase Private Client doesn't itemize any program-related fees. Indeed, maintaining CPC status could reduce your total banking costs by waiving common account and transaction fees.
However, though those gains could be more than offset by managed investment fees, should you choose to forgo free DIY investing through You Invest by J.P. Morgan.
2. Priority Access to Chase Bankers and Advisors
As a CPC member, you're guaranteed to be on a first-name basis with at least two Chase employees: your banking contact and your in-house financial advisor.
If knowing the people responsible for shepherding your money is important to you, and you can afford to meet CPC's minimum asset requirements, this is a strong incentive to join.
3. Major Discounts on Home Equity Lines
CPC's best borrowing discount comes on home equity lines of credit, which cost 1.25% less for CPC members than for regular Chase clients. When prevailing HELOC rates are low, that could represent a major discount.
4. Solid Discounts on Mortgage and Auto Loan Products
CPC members enjoy nice discounts on mortgage and auto loans, too: up to 0.25%, depending on the product and relationship balance. These discounts may be incentive enough to keep your home and auto borrowing with Chase, despite brisk competition for your business elsewhere.
5. Few, If Any, Regular Banking Fees
Never say never, but CPC members can expect to avoid virtually all regular banking fees levied by Chase. This includes account maintenance fees, which can add hundreds of dollars per year to the cost of a higher-end account.
6. No Commissions on You Invest Stock or ETF Trades
CPC members pay no commissions on You Invest stock or ETF trades. If you have the time and confidence to build your own investment portfolio (with or without guidance from your Chase advisor), you can do so at a shockingly low cost here.
7. Generous Benefits for Business Owners
CPC members who also own businesses enjoy a ton of exclusive benefits, including cash flow and payment support. This is a crucial addition for business owners who don't have accounting degrees and can't afford to add internal accounting staff.
8. International Rush Card Replacement
No matter where they are in the world, CPC members benefit from rush debit and credit card replacement. You can rest easy that you'll never be without your card for more than a day or two.
9. Complimentary CPC Membership for Immediate Family Members
CPC members can add adult immediate family members, such as spouses and siblings, to their CPC accounts, making it the ultimate joint bank account.
---
Disadvantages
Consider these drawbacks before going out of your way to qualify for Chase Private Client:
1. High Minimum Asset Requirement
Although technically available by invitation only, Chase Private Client is transparent about what it takes to qualify: an average daily balance of $250,000 or more in any combination of qualifying Chase deposit or investment accounts.
That's significantly higher than some comparable private client arrangements at competing national banks.
2. Qualification May Require Moving Funds Around or Opening New Accounts
Due in part to CPC's high asset requirements, prospective members may need to move significant amounts of money around or open new Chase accounts before they're able to qualify.
At a minimum, that's a hassle many busy people can't be bothered with. Worse, reallocating assets may interfere with long-term financial plans.
3. Chase's Investment Products May Not Appeal to Everyone
Chase's managed investment services appeal to investors willing to pay more for the peace of mind that comes with bespoke, hands-off asset management. You Invest by J.P. Morgan appeals to both confident DIYers who don't trade frequently and hands-off types content with lower-cost robo-advisor portfolios.
Chase has no neat solution for sophisticated and/or high-frequency traders, including day traders.
4. Minors Aren't Eligible for CPC Membership
Most minors don't have at least $250,000 in liquid assets to their names, but those fortunate enough to be born into families of considerable means might naturally expect to benefit from membership in a CPC joint account before they reach the age of majority. Chase doesn't allow this, unfortunately.
---
Final Word
Chase Private Client is not the most accessible Chase banking product. The high asset requirement — an average minimum daily balance of $250,000 in any combination of eligible Chase deposit and investment accounts — puts membership out of reach for most Americans.
However, if you're fortunate enough to qualify for Chase Private Client membership, think seriously about making whatever moves are necessary to earn it. Doubly so if you're interested in comprehensive financial planning and customized investment management but haven't pulled the trigger on either yet.
You'll likely pay more for professionally managed portfolios than you'll save on bank fees, but the tradeoff — true peace of mind — could be more than worth it.
The Verdict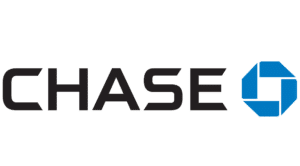 Chase Private Client is the least Chase can do to reward clients who commit at least $250,000 in liquid cash and investments. And it's a pretty good deal, with expansive bank fee waivers, nice borrowing discounts, an exclusive secured borrowing option, and no trading commissions on self-directed stock and ETF trades. Unfortunately, the high asset requirement renders it inaccessible for the average American saver, especially younger ones.
For the high-net-worth clients it's built to serve, Chase Private Client is a good deal. That's why it scores so well here. The biggest drawback is the simple fact that most depositors don't (and may never) qualify for Private Client status.
Editorial Note: The editorial content on this page is not provided by any bank, credit card issuer, airline, or hotel chain, and has not been reviewed, approved, or otherwise endorsed by any of these entities. Opinions expressed here are the author's alone, not those of the bank, credit card issuer, airline, or hotel chain, and have not been reviewed, approved, or otherwise endorsed by any of these entities.