Thanks to Capital One for sponsoring this post. This is a paid endorsement. However, the opinions and tips mentioned in the editorial content below were not directed by Capital One in any way.
How much money are you leaving on the table?
Even if you maintain strict budgetary discipline and consider yourself a frugal person who resists the temptation to splurge, you probably still spend more than you should – or could – to get by comfortably.
Trimming (or slashing) your expenditures isn't always easy (even though the Trim app is helping to change this). Certain expenses require a great deal of effort, or potentially disruptive lifestyle changes, to reduce. For instance, whether you rent or buy, cutting your housing costs typically means downsizing your life and moving into a smaller home (not always possible, depending on your life situation), refinancing your mortgage (which can cost thousands upfront), or moving into a cheaper rental apartment (which is stressful and time-consuming).
The news isn't all bleak for frugal consumers. Plenty of low-hanging fruit awaits those newly committed to reducing their ongoing expenditures and spending smarter. Whether directly or indirectly, these banking and buying hacks all have the power to trim spending, improve cash flow, and boost financial health – without demanding personal sacrifices or major lifestyle overhauls.
Many of these tips come courtesy of Katie Linendoll, "TODAY Show" tech contributor and lifehacker extraordinaire. Though her day job involves hunting down and covering stories about innovation and consumer tech, she's also passionate about something much more mundane: personal finance.
"We should be getting better financial tips and education while we are in high school and college," says Linendoll. "Young people head off into the real world without basic financial skills…(with) no idea how to develop a budget, plan for the financial ups and downs of adulthood, or live within their means."
The rest of this advice comes from seasoned personal finance experts and my own personal budgetary wrangles.
Banking Hacks
1. Use Mobile Check Deposit
This is a big one for independent professionals and freelancers who string together multiple gigs to create a full-time income.
Mobile check deposit doesn't increase the size of your paychecks, but it absolutely makes depositing those checks more convenient by eliminating the need to run to the ATM or nearest bank branch every time you get a check in the mail. That saves precious time. And, if you have to drive to your deposit location, mobile check deposit saves money by eliminating an unnecessary trip and reducing your household's fuel consumption. All you need to do is snap a couple photos of your endorsed check and wait for the funds to appear in your account.
Many traditional banks (as well as many online banks, such as Capital One 360) offer mobile check deposit. However, many community banks and credit unions have yet to invest in this technology. If you're in the market for a new bank or credit union, be sure to ask about mobile check deposit upfront to avoid disappointment on the backend.
2. Automate Bill Payments
How many recurring charges does your personal budget include?
Between household utilities such as electricity and water, entertainment packages such as Netflix, your phone and Internet service, your household's credit cards, car and mortgage payments, and other recurring expenses, you probably send out 5 to 10 payments like clockwork each month. If you're still mailing checks in stamped envelopes, you're already spending too much. Cutting out 10 checks per month can reduce your monthly bill pay costs by $4 to $5, depending on the current cost of postage. And that doesn't include the cost of checks themselves, which often exceeds $20 per order, nor the possibility of late fees should you accidentally miss a payment.
Online bill pay can eliminate postage and check costs, but it's not a foolproof solution to the missed payment problem. Automated online bill pay, whether set up directly with service providers or through your bank's online banking system, dramatically reduces the risk of late fees. Most major banks allow you to automate online bill pay, so it may be worthwhile to switch if your current bank is behind the times.
3. Use Voice Banking When You're Indisposed
You've been able to bank by phone for years, but voice-based banking has recently taken a big, convenient leap forward. No longer do you have to fumble with your phone's keypad or sit through torturously slow audio menus – at least, not if you bank with innovative online banks such as Capital One, whose Capital One Skill for Amazon Alexa seamlessly combines the latest in home automation technology with the essential features of online banking.
With Capital One Skill, you can:
Voice banking saves valuable time, eliminates many trips to the bank or ATM, and keeps you on top of your spending and bill obligations. All of these benefits directly or indirectly reduce your banking costs and prevent budgetary snafus.
4. Use Text and Email Alerts
Unless you consistently use the envelope method for budgeting, you probably forget about the occasional small (and not so small) purchase. Over time, such overlooked purchases can really add up.
Text and email account notifications, including low account balance alerts and daily spending summaries, gently remind you when you've spent too much or run the risk of going into negative balance territory. In other words, they keep you on top of your cash flow, preventing needless fees and charges.
5. Dive Deeper With Detailed Analytics
Text and email notifications are super helpful, but they don't always provide enough detail for hawk-eyed budgeters. Some online banks offer feature-rich tools that allow you to track, categorize, and make sense of your spending habits. For example, Capital One Enhanced Transactions provides a comprehensive look at the details of each transaction, including ATM withdrawals and debit card purchases. These details include merchant names and logos, so you can stop wondering what those mysterious transaction codes actually mean.
"Capital One Enhanced Transactions…gives me a full snapshot of my purchases, ATM withdrawals, and a bunch more," says Linendoll, who loves the "easy-to-read pie chart" that lays out your key spending categories in an appealing format. "I'm a visual person, so seeing it laid out helps me better understand where I need to cut back and where I can splurge," she adds.
You don't have to rely on an in-house system to track and analyze your spending, of course. Plenty of powerful online budgeting apps, such as Personal Capital or Mint, allow you to slice and dice your spending and saving in myriad ways, while setting up customized alerts that keep you within your budgetary rails and reduce the likelihood of late charges, overdraft fees, or simply spending beyond your means.
6. Don't Settle for a Low-Interest Account
Interest rates have persisted at historic lows for years now, but that doesn't mean you have to settle for a bank account that pays nothing for the privilege of holding your hard-earned money. Look for high-yield checking, savings, or money market accounts that offer respectable returns on deposited funds – ideally, at or near the prevailing inflation rate.
The best high-yield accounts yield 1.00% or better on larger balances. Linendoll is partial to the 360 Money Market from Capital One, which earns 0.85% APY on balances below $10,000 and 2.00% APY on balances above $10,000. Both yields are significantly better than the national average money market yield of 0.26%. Plus, the account is fee-free, FDIC insured up to the allowable limit, always accessible online and via a mobile device with Capital One's mobile app, and backed by 24/7 human customer support reachable at 1-800-289-1992.
"Nowadays, there are so many digital tools that can help save you money and support your savings growth for the long haul," says Linendoll. "360 Money Market from Capital One is one of the best – no fees, no minimums, and a high-yield 1.00% annual percentage yield for balances over $10,000. Why let your money sit in a low- or no-yield account when it could be earning real interest?"
360 Money Market from Capital One really shines for depositors who maintain balances of $10,000 or more. If maintaining a $10,000 balance sounds like a stretch for your personal budget, try implementing some or all of the tips outlined below.
Buying Hacks
7. Use Digital Coupons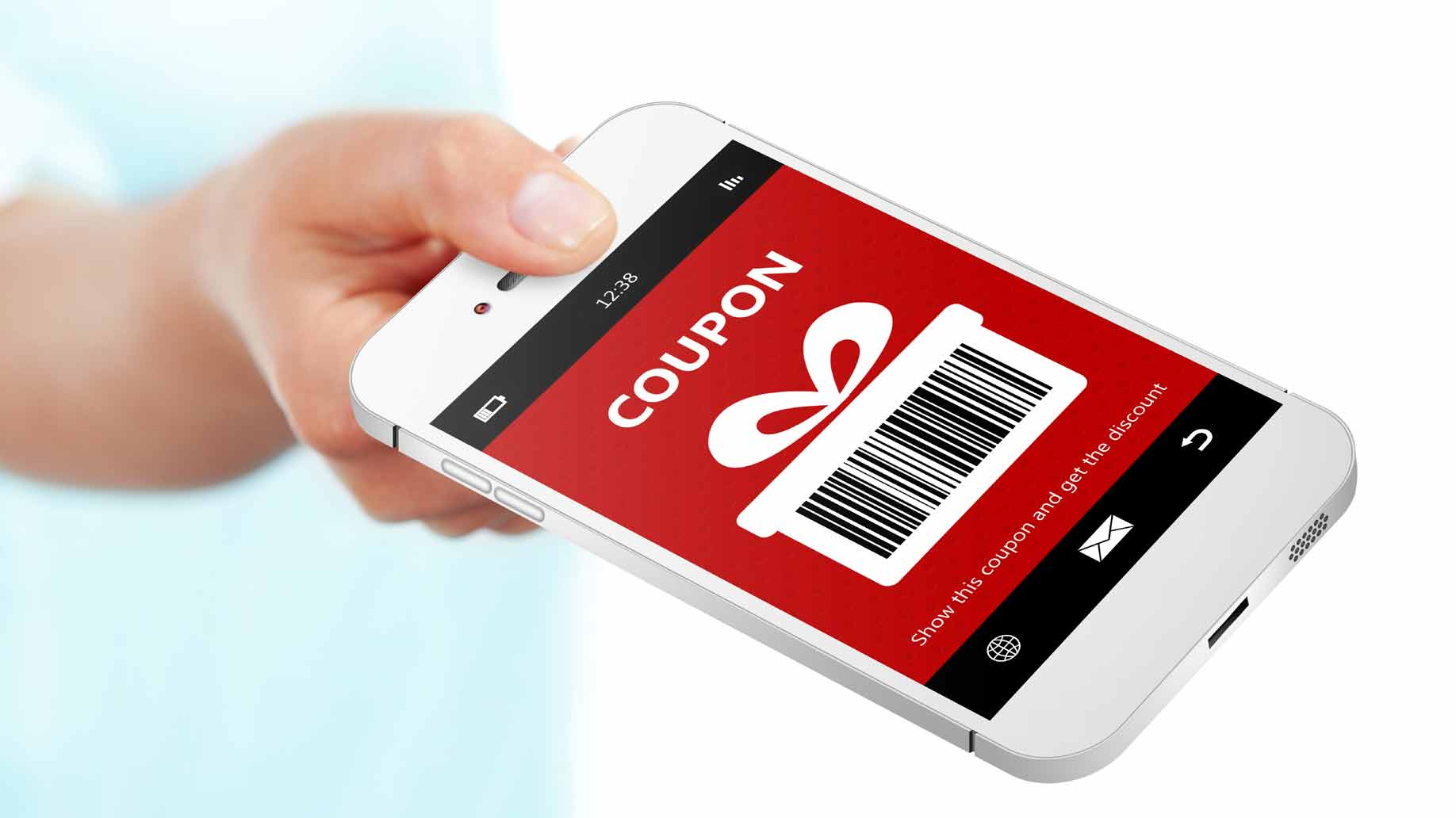 Many modern shoppers can't be bothered with physical coupons. Clipping coupons is time-intensive, messy, and sometimes tempts us to buy items on which we'd normally take a pass.
Digital coupons are different – more convenient, better targeted, and potentially valuable. Linendoll thinks so, at least.
"I am a huge fan of digital coupons," she says. "I never check out a travel site or an online retailer without searching for a promo code first. I'm also a big fan of using eBates. They offer me cash back on my purchase above and beyond the coupon I'm using."
Sure, searching for digital coupons and promo codes takes precious time, something that on-the-go shoppers and travelers can't always afford to squander. But when they can be used to reduce the cost of purchases you'd make anyway, and often, they're worth the extra step. For instance, Linendoll spends at least 250 days on the road each year – so her travel coupon savings really add up.
Plus, big-ticket digital coupons offer far higher headline savings. Not everyone gets riled up at the prospect of saving $0.25 on a can of soup, but saving $25 on a $100 hotel room is another matter entirely.
Pro tip: When grocery shopping one of our favorite apps to use is Ibotta. It's simple to use and can save a substantial amount of money.
8. Get a Credit Card That Pays You Back
Some personal finance gurus argue that it's best to avoid credit cards altogether, particularly if you worry that you'll spend beyond your means. Carrying a monthly balance on credit cards without 0% APR introductory promotions, even when their regular APRs are low, can significantly affect the stability of your household budget.
However, provided you commit to spending within your means and paying off your balance in full each month, some credit cards can really pay you back for the sort of everyday spending you'd do anyway with cash or your debit card.
Cash back rewards credit cards typically return $0.01 or more for every $1 you spend – for example, Capital One Quicksilver has a 1.5% cash back rate, meaning $0.015 for every $1 spent. Travel rewards credit cards offer comparable (and sometimes greater) returns on spending – for instance, Capital One Venture Rewards earns 2 No Hassle Miles (equal to $0.02 when redeemed for travel) for every $1 spent. The catch is that you have to redeem No Hassle Miles for airfare, hotels, or other travel purchases if you want to maximize their value. And credit cards with generous sign-up bonuses sometimes provide eye-popping rewards simply for signing up and clearing a preset spending threshold with a few months of sign-up – for instance, Capital One Venture earns a one-time bonus of up to 100,000 No Hassle Miles (equal to $1,000 in travel) when you spend $20,000 within the first year of signing up.
9. Bring Your Reading Habits Into the 21st Century
Looking for a cheaper, more sustainable way to read? Digital magazines save paper and reduce clutter around the home. That's two major improvements over old-fashioned reading material.
They're usually cheaper too. For instance, Texture offers unlimited, digital access to hundreds of "the world's best magazines," including popular titles such as "Time" and "Fast Company" for $9.99 per month. That price includes access on up to five devices, plus special audio and visual extras. If your household budget includes more than one or two magazine subscriptions, this all-you-can-read buffet is almost certainly worth the cost.
10. Ditch the Bottled Water
Bottled water is expensive and bad for the planet, period. To ensure you stay hydrated affordably and responsibly, get in the habit of carrying a compact, BPA-free bottle with you wherever and whenever it's convenient to do so.
If you worry about water quality, use a self-filtering water bottle such as bobble Insulate, a durable plastic product that retails for less than $30. According to Bobble, just one of its $4.50 filters is good for the equivalent of 300 bottles of store-bought water, which can cost $2 or more when purchased individually. Even if you buy plastic bottles in bulk for, say, $0.30 apiece, that's still $90 saved per filter.
11. Get Rid of Cable TV
Do you still have a cable television plan? It's okay to admit, as long as you're willing to do something about it.
Getting rid of cable, or "cutting the cord," is surprisingly easy. Determine which cable channels you habitually watch, if any, and look for a live streaming service that replicates that selection. Such services are usually cheaper than high-end cable packages – for example, Sling TV, a subsidiary of DISH Network, offers multi-channel packages (including popular, costly options such as ESPN) for approximately $20 to $40 per month. Combined with on-demand streaming services such as Netflix ($8 to $12 per month) and supported by low-cost Internet service from your local utility (approximately $50 per month), you can replace your cable package for less than $100 per month. That's half the expected monthly cost of a high-end cable package with phone and Internet service included.
12. Embrace Smart Home Technology
Home automation devices and apps are proliferating at a frightening pace. In the not-too-distant future, every major home appliance and system, including diffuse elements like lighting, will be Internet-connected and responsive to human inputs. In some cases, these appliances and systems will actually anticipate those inputs and react before their owners do anything at all.
In fact, it's already happening. Smart thermostats, such as Nest, spend a few days "learning" their users' behaviors and preferences. They then use this information to create customized, optimized heating and cooling schedules. According to Nest, this approach reduces heating costs by 10% to 12%, and cooling costs by 15%, for an average total annual savings of up to $145 (paying for itself in two years).
Other popular smart home systems include Philips Hue, an automated lighting system that proactively powers down when users leave the house, and Wally, a sensing system that alerts users to costly, potentially destructive water leaks.
13. Shop for Electronics at the Right Times
It's exciting to get your hands on the latest technology before any of your friends or neighbors. But it's also likely to be more expensive than waiting a few months (or longer) after their release to snap up in-demand electronics. Rather than wait for hours in a long line to buy the latest iPhone at full price, why not wait a year, by which point the public's attention will be fixated on a new toy and you'll likely be able to snag the device at a substantial discount to its original sticker price?
Similar logic applies to larger devices, such as televisions. TVs, including state-of-the-art smart TVs with built-in streaming capabilities, generally cost more during the fourth quarter of the year, as the winter holiday season approaches. Notwithstanding temporary sales such as Black Friday and Cyber Monday, TV prices stay elevated through the holidays, dropping only after New Year's Day. The best time of year to buy a TV is usually during the first quarter – especially in January, when retailers scramble to offload inventory that didn't sell during the holiday rush.
14. Give Your Devices a Second Life
If you are partial to the latest, greatest electronics, don't simply give away or trade in your old devices when you upgrade. There's an increasingly vibrant secondhand market for older smartphones, tablets, and computers. Companies such as Gazelle essentially act as secure middlemen between buyers and sellers of secondhand smartphones. They handle data hygiene and ensure that transactions occur honestly and smoothly. Depending on the platform and device, you can expect to earn 25% to 75% more than you would for a straight trade-in with your cellular provider or big box electronics retailer, depending on the device type, model, and condition.
15. Borrow What You Need for DIY Projects
DIY home improvement projects are almost always cheaper, if not necessarily less frustrating, than hiring a professional. However, larger projects still demand significant upfront investment. In many cases, specialized tools can add hundreds of dollars to the total project cost – and then, once the project is completed, never see the light of day again. Shelling out for a big-ticket tool that you know you're only going to use once doesn't sound like a very good deal.
Fortunately, it's not always necessary to pay full price for a tool you need to use only once. Increasingly plentiful tool-lending libraries offer a compelling solution to this vexing DIY problem. Though every library is different, members are generally entitled to full use of whatever is in stock at the tool library in exchange for a modest annual fee – sometimes as little as $10. Libraries run by municipal governments are frequently offered as public services at no cost to local residents. So, even if you're a committed DIYer, the days of stocking your own tool shed with full-price tools are likely behind you.
Pro tip: Another great way to afford home renovations is to use the equity you have in your home. A home equity line of credit from Figure.com can give you the cash you need.
16. Make and Freeze Meals Ahead of Time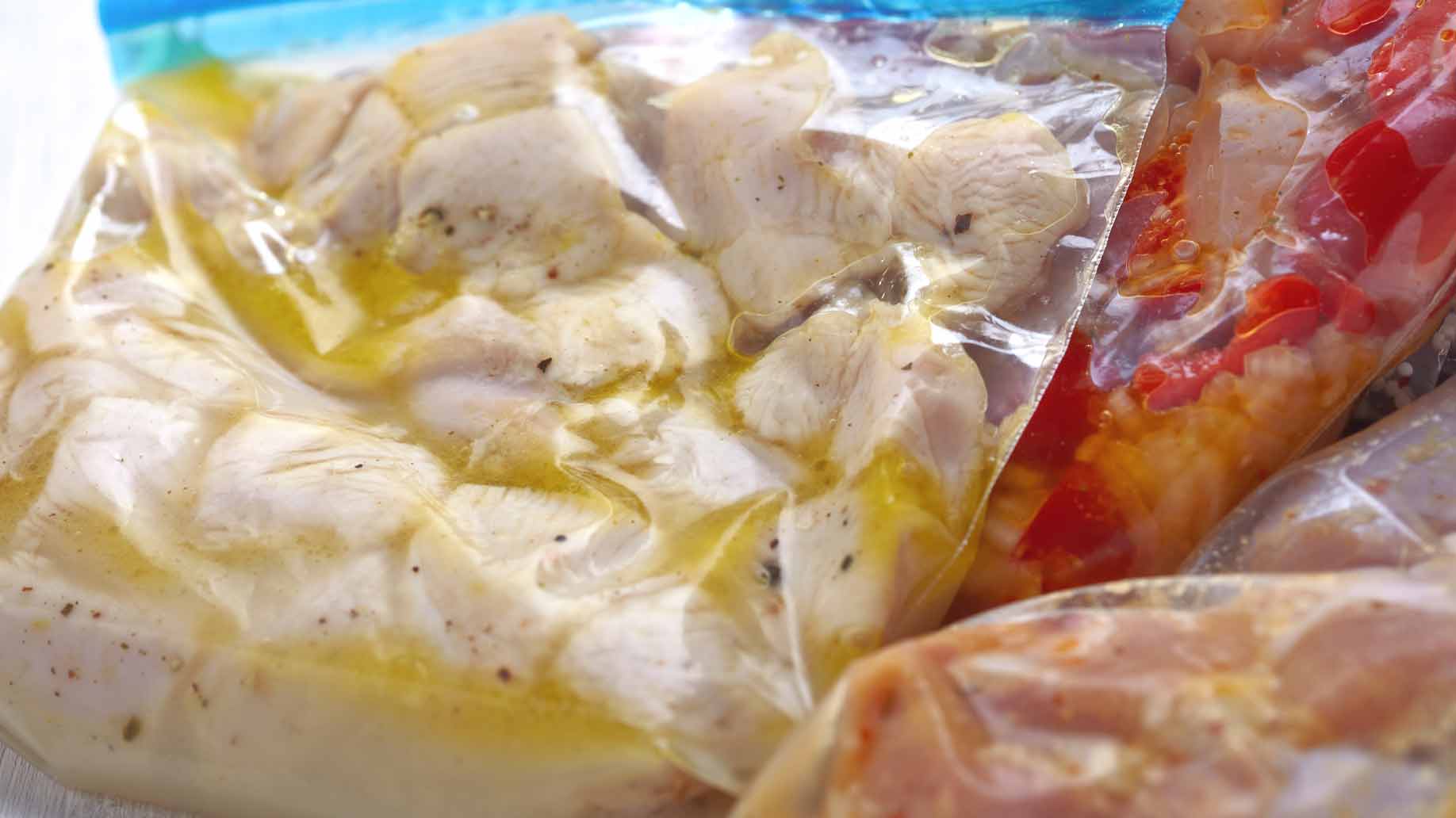 You know the routine: You walk in the door after a long day at work, kick off your shoes, slump down on the couch, and think, Ugh, the last thing I want to do right now is make dinner.
Whether that's dinner for one or dinner for an entire expectant family, the point remains. If you work hard, you don't always have the time or energy to compose a wholesome meal at the end of the workday. But you also know that prepackaged frozen dinners or oversized snacks composed of junk food aren't great for your health, and that frequently ordering take-out from restaurants is a budget-slayer.
Fortunately, there's another way: making freezer meals ahead of time. Freezer meals are healthy, affordable meals made from scratch in advance. They can be heated up in the oven or on the stovetop when you arrive home, or they can be cooked over the course of the day in a slow cooker. Since they're made with store-bought ingredients, they're clearly cheaper than restaurant meals – and, if you make them in bulk, they can be cheaper per portion than meals made from scratch too.
Check out MyFreezEasy for meal plans and everything else you might need to make mealtime much easier.
17. Green Your Laundry Routine
Whoever said the only sure things in life are death and taxes clearly forgot about laundry. You can't avoid washing your clothes and linens, but you can trim the cost of doing so without sacrificing your personal hygiene.
The Alliance to Save Energy offers some easy tips to save money on laundry:
Use Cold Water. According to ENERGY STAR, heating accounts for 90% of the energy used during the wash cycle. By switching from hot to cold cycles, you can drastically reduce your energy usage without noticeably compromising the quality of the wash.
Fill It Up. One large load uses half the energy of two medium loads. Don't run a cycle unless you have enough laundry to fill the cylinder.
Set Shorter Cycles. Unless your clothes are heavily soiled, they probably don't need a heavy or extra-heavy wash. Shorter cycles use less energy and water.
Keep the Lint Filter Clean. Clogged lint filters significantly reduce dryer efficiency, leaving supposedly finished loads damp and in need of re-drying. Remove accumulated lint after each dryer load, no matter how insignificant the leave-behind appears.
Use Auto-Dry or Remove Early. There's no need to keep drying clothes when they're already dry to the touch. If your dryer has an auto-dry feature, use it with every load. Otherwise, check loads at regular intervals and remove clothes as soon as they're dry enough to wear.
Separate Light and Heavy Items. Dry lightweight items, such as cotton shirts and underwear, with other lightweight items. Dry heavy items, such as heavy sheets and bath towels, with other heavy items. Mixing lightweight and heavy items in the same drying load can lengthen the time needed to dry the entire load, requiring the dryer to work harder and longer than necessary.
If you're handy, consider setting up a clothesline or clothes umbrella in your basement or backyard. You can buy all the supplies needed to air-dry your clothes for less than $100. And, with enough air-drying space, you might be able to forgo your gas or electric dryer altogether.
Final Word
Pretty much everyone can relate to these banking and buying hacks. Plenty of others are nearly as broadly applicable, even if they don't work for everyone. For instance, if you live close enough to your workplace to swap your car for a commuter bike, you could save a bundle on fuel (and parking, if your employer doesn't reimburse). If you have easy access to a transfer station and no municipal trash pickup in your area, canceling your private trash pickup and taking your refuse to the dump on an as-needed basis is likely to be a financial win. There's no shortage of money-saving opportunities out there – you just have to know how to spot them.
What's your favorite budget-friendly hack?