Everyone aspires to good credit. But not everyone is so fortunate, at least not right at the moment.
Bad credit can strike for any number of reasons: overwhelming debt loads, missed payments, foreclosure, bankruptcy. Often, it has more than one cause, making the process of rebuilding credit all the more challenging.
Meanwhile, life rarely waits for your credit to improve. Fortunately, if you need to borrow money now — perhaps to consolidate high-interest debt or deal with unexpected expenses — you have options. Many online lenders offer installment loans to borrowers with limited or poor credit.
Best Online Installment Loans for Bad Credit
These are the best online installment loan providers for borrowers with impaired credit. Some appear on our list of the best personal loan companies overall, while others cater mostly or exclusively to subprime borrowers.
Each of these providers does at least one thing really well, whether it's serving borrowers seeking larger loans or providing fast funding. Our top pick excels in several areas and offers the best overall value for the typical borrower.
Earnest is our best personal loan provider primarily because it's a loan broker. That means it works directly with other personal loan companies to match you with online installment loan options.
In other words, Earnest makes it more likely that you'll find favorable rates and terms on an online installment loan — even if your credit is impaired.
Earnest's benefits include:
Borrow up to $100,000, although most borrowers with bad credit won't qualify for such high loan amounts
Wide range of lenders offering competitive interest rates
Opportunity for loans with no origination fees, although some borrowers won't qualify
Option for noncredit underwriting factors, such as savings rate and educational attainment
---
Best for Borrowers With Limited or No Credit: Stilt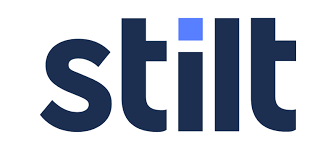 Stilt is designed for a specific group of borrowers within the larger "subprime" category: people with limited or no U.S. credit history. This includes unbanked U.S. citizens and permanent residents as well as recent immigrants with U.S. bank accounts, including people here on work visas. 
Stilt's underwriting process puts noncredit factors front and center. If you don't have a credit score, you can still qualify for a loan based on your financial behaviors, such as your savings rate and earning potential.
Additional features:
Loan amounts up to $35,000
Loan terms as short as 12 months and as long as 36 months
Competitive rates for borrowers with limited credit
Low fees
---
Best for Debt Consolidation: Upgrade
Upgrade is a flexible personal credit solution that offers both personal loans and an unsecured personal line of credit. 
Although its credit lines also work for credit card debt reduction, Upgrade's debt consolidation loan is specifically designed for that purpose. It offers:
Loan amounts up to $50,000, although borrowers with bad credit may qualify for less
Competitive interest rates
Option to receive loan proceeds in an account you control or have Upgrade pay off your creditors directly
---
Best for Larger Loan Amounts: Upstart
Upstart is a loan broker with a relaxed underwriting process that's appropriate for some applicants with impaired credit — defined as minimum credit scores below 600 on the FICO scale. Upstart considers noncredit factors like educational attainment and work history. Although Upstart's interest rates are broadly competitive, origination fees can range as high as 8%.
Additional features:
Borrow up to $50,000, although borrowers with low credit scores may receive lower offers
Repayment terms as long as 60 months
No prepayment penalties
Funding as soon as the next business day in some cases
---

Apply for a OneMain Financial Loan
OneMain Financial is one of the few online lenders for bad credit that offers secured loans — loans guaranteed by borrower assets, known as collateral. The most common type of collateral for OneMain Financial loans is the title to a vehicle, such as a car or motorcycle.

Additional features:
Borrow up to $20,000
Loan terms as long as 60 months
Branch-based loan specialists offer a better customer service experience than some competitors
---
Best for Rapid Funding: Avant
Avant funds personal loans in as little as 24 hours and has a minimum credit score below 600. These two selling points make it the best choice for borrowers with bad credit scores who need money fast.
Additional features:
Borrow up to $35,000 if your application qualifies
A credit builder credit card offers spending limits up to $1,000 (separate application required)
Relaxed underwriting standards that consider a range of noncredit factors — applicants with fair or impaired credit can still get approved
Avant forgives its late payment fee under some circumstances
---
Methodology: How We Select the Best Installment Loans for Bad Credit
We use these key factors to select the best lenders for people with bad credit. Each relates to the borrower experience in some way.
Loan Size
Some bad-credit loan providers specialize in smaller loans. Others have a wider range of permissible loan amounts.
While it's rare for people with poor credit to qualify for large loans (say, above $50,000), we favor lenders that issue small and medium-sized loans to subprime borrowers.
Interest Rates
The personal loan business is competitive, so the interest rates you see in your loan offers won't vary too much from lender to lender.
That said, some lenders are known for shaving a percentage point or two off the going rate. Those that do this without tacking on extra fees come out ahead in our estimation.
Just remember that lenders often deduct fees from the initial loan amount before distributing the proceeds. This raises the effective loan cost, which is why the true annual percentage rate (APR) is often higher than the advertised interest rate.
Loan Fees
Bad-credit loan fees tend to be higher than fees on loans for people with excellent credit. But fees vary quite a bit from lender to lender, so it really pays to shop around.
The origination fee is the biggest fee you're likely to pay on a personal loan. Look for lenders that offer low origination fees or waive them altogether. You'll see this and other loan fees clearly listed in the loan disclosures you receive when you apply.
Loan Purpose
Most lenders allow you to use your unsecured loan proceeds for just about anything. You can use your loan to:
Pay down other debt, such as medical bills
Start a side hustle or business venture
Finance a major home improvement or repair project
Fund a major one-time discretionary expense, such as a wedding
Some lenders are less generous. They restrict borrowers' use of personal loan proceeds. Most often, this means they require borrowers to put loan proceeds toward high-interest credit card debt. They might even pay off those debts directly so that borrowers don't have the option to use the funds as they see fit.
All else being equal, we prefer less restrictive lenders. That said, if your primary goal is to pay down high-interest credit card debt and a restrictive lender is the best fit for your needs, by all means proceed.
Application and Underwriting Process
Every lender takes a different approach to managing and underwriting borrower applications. Among the most important considerations for borrowers are:
Whether the lender performs a credit check during the process — most do, but a few substitute other criteria so as not to penalize borrowers with limited or nonexistent credit
The sales model — is the application process largely automated or does the borrower need to deal with a human loan officer, who might be pushy?
How the borrower submits documentation of income, assets, and other information requested by the lender
Funding Speed
Online personal loans generally fund within a few business days, but when days or even hours matter, it pays to go with a lender that gets the job done fast. The quickest lenders offer next-day or even same-day funding once the loan closes.
---
Online Installment Loans for Bad Credit – FAQs
You have questions about online installment loans for people with bad credit. We have your answers.
What Is an Installment Loan?
An installment loan has a fixed principal (loan amount), term (payoff period), and installment schedule (loan payment schedule, usually monthly). Most installment loans have fixed interest rates and fixed monthly payments as well. Loan proceeds arrive in a lump sum after the loan closes.
Common examples of installment loans include unsecured personal loans, auto loans, and mortgages (home loans).
An installment loan is different from a credit line, the other main type of consumer credit product.
Credit lines are more flexible than installment loans. Borrowers can draw as little or as much as they want up to the maximum allowable borrowing amount (credit limit), and although they must make monthly payments, the minimum payment amount is typically lower than an installment loan. But making only the minimum payment prolongs payoff and increases total interest expense.
Common examples of credit lines include credit cards and home equity lines of credit.
How Do You Get an Installment Loan?
Our guide to getting a personal loan explains the steps. There's a bit more to it, but here's the gist:
First, figure out how much you can afford to pay each month. Calculate your monthly payment using estimated loan amounts, interest rates, and loan terms.
Check your credit score to get a better sense of how lenders will view your application and your likely interest rate.
Get prequalified with one or more personal loan providers.
Compare loan offers, hopefully with multiple lenders.
Gather application documents and apply for the loan.
Close on the loan after you've successfully completed underwriting.
How Much Do Installment Loans for Bad Credit Cost?
If you have poor credit, you're going to pay higher interest rates and probably higher fees than borrowers with good or excellent credit. That's just a fact.
Your actual interest rate depends on a number of factors:
Your income and assets
Your credit score — there are gradients even within the general "subprime" credit category
Your lender's underwriting process, which might not be transparent
How much you're borrowing
Are Bad-Credit Loans Payday Loans?
Bad-credit installment loans are not payday loans. Payday loans are also available to people with bad credit or no credit, but they have shorter terms and higher costs than online installment loans. Unlike installment loans, they typically roll over unless they're paid off in full, compounding interest and fees.
Payday loan borrowers frequently find themselves trapped in cycles of high-interest debt. These cycles can be difficult to break without drastic measures like declaring bankruptcy. So it's best to avoid them altogether. If you need to bridge a short gap until your next paycheck, look to lower-cost paycheck advance apps instead.
Are There Alternatives to Online Loans for Bad Credit?
If you need to borrow more than your preferred paycheck advance app allows, consider a secured credit card.
Most secured credit cards require an upfront security deposit after approval, but once that's done, you have the flexibility to borrow up to your credit limit and pay off the balance over time. Secured credit cards have high interest rates in comparison to unsecured credit cards but are broadly comparable to bad-credit installment loans.
Otherwise, you can use a credit card cash advance, borrow money informally (from family or friends), seek sources of emergency assistance that may or may not require repayment, or run a crowdfunding campaign.
---
How to Choose the Best Online Installment Loan for Bad Credit
We stand behind all of the lenders on this list. But we can't personally select the very best lender for your specific needs.
Fortunately, that's easier than you might think. If you're looking to qualify for a personal loan without great credit, focus on the following:
Interest Rate. Your loan's interest rate has a major impact on its total cost. When all else remains constant, a lower interest rate means a lower borrowing cost. Remember that fees deducted from loan proceeds, such as origination fees, increase the annual percentage rate (APR) above the advertised interest rate.
Monthly Payment. If you don't think you can afford your loan's monthly payment, reduce the principal or put off applying altogether. Just because your lender thinks you can handle it doesn't mean it's a good idea.
Loan Fees. Bad-credit loans often carry high fees. Make sure you understand the actual cost of your loan, not just the interest rate. And avoid loans with prepayment penalties.
Loan Term. Lengthening your loan term lowers your monthly payment but increases the total interest charged over the life of the loan.