You probably have a checking account with a local bank, national bank, or online bank — perhaps one of the many free checking accounts we've reviewed in the past. There's a fair chance you have a traditional or online savings account. You might even have a certificate of deposit (CD), the cornerstone of any conservative savings strategy (and many an emergency fund).
But there's a good chance you don't have an active money market account at a U.S.-based bank or credit union. That's a shame because money markets fill a crucial niche for folks seeking meaningful interest rates on their savings with short-term, checking-like flexibility.
Most money markets come with debit cards, paper checks, and even mobile bill pay. Even if a money market account doesn't replace your checking account for day-to-day spending and expense management, it deserves a spot in your financial rotation.
Best Money Market Accounts
These are the best money market accounts available right now. Each does one thing really well, like delivering above-average yields or making it easier for you to access your money. And our top overall pick offers the best value for our readers.
---
Best for Overall: Discover Bank Money Market Account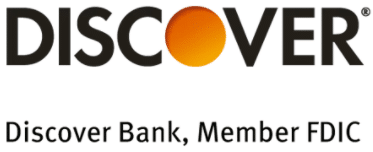 The Discover Bank Money Market Account is a great option for depositors with extra cash on hand. And it's the best bet for anyone looking to replicate the flexibility of a checking account thanks to:
Free standard checks with your account
Free debit card (and replacement debit cards)
Fee-free withdrawals at 60,000 ATMs
Free official bank checks
Free online bill pay
Additional features:
No minimum balance fees
Free expedited delivery for replacement debit cards and bank checks
4.20% APY on balances under $100,000
4.25% APY on balances over $100,000
FDIC Insured
Apply for a Discover Bank Money Market Account
---
Best for Business: U.S. Bank Platinum Business Money Market Account

The U.S. Bank Platinum Business MMA used to only be available to businesses within U.S. Bank's footprint; however, they've recently made it available nationwide. This makes it more accessible than ever!
On top of that, they are running a promotion where new accounts that deposit new money of $25,000 – $2,999,999.99 can receive a bonus APY of 4.60%.
Offer valid through December 12, 2023. Subject to certain terms and limitations. Member FDIC.
Additional features:
Can be linked to your U.S. Bank business checking account for overdraft protection
ATM access
Free U.S. Bank Internet Bank
$15 monthly maintenance fee waived with a $10,000 minimum daily ledger balance
Apply for a U.S. Bank Business Money Market Account
---
Best for High Yields: Quontic Bank Money Market Account

The Quontic Bank Money Market Account offers the best yield for general users — currently 5.00%. That yield puts it light years beyond of most traditional banks and comfortably ahead of many online banks as well.
Bottom line: If you want a really high money market yield, go with Quontic.
Additional features:
$100 to open your account
Interest accrues daily
Available nationwide
Complement your money market account with a high-yield checking and savings account
Apply for a Quontic Bank Money Market Account
---
Best for No Minimums: Ally Bank Money Market Account

The Ally Bank Money Market Account imposes no minimum deposit or balance requirement — an advantage over many competitors.
It also boasts an impressive yield (4.40% APY) on all balances, regardless of relationship status or total balances.
That's multiple times higher than incumbent banks' piddling money market yields and one of the best money market account rates around, period. Plus, Ally Money Market customers enjoy seamless remote check deposit and access to some 43,000 fee-free ATMs in the U.S.
Ally is one of the relatively few online banks that makes it easy to open a new account in the name of a trust too.
Additional features:
Mobile check deposit

Rapid P2P transfers
No overdraft fees, ever
Apply for an Ally Bank Money Market Account
---
Best for Free Checks: Sallie Mae Bank Money Market Account
The Sallie Mae Bank Money Market Account has no minimum deposit or ongoing balance requirements and yields 4.75% APY on all balances, many times the national average for big-bank money market accounts.
If you plan to write checks from your MMA, order them when you open your account. That way, they're free.
Additional features:
No minimum opening deposit
No ongoing balance requirement
No monthly maintenance fee
Fee inbound and outbound transfers
Apply for a Sallie Mae Bank Money Market Account
---
Best for First-Year Yield: EverBank Money Market Account
With one of the highest yields on this list, the EverBank Money Market Account is appropriate for depositors of all amounts, but brings the most yield for those with $100,000 or more given their tiered APY structure.
EverBank's Yield Pledge covers this account, so it's guaranteed to yield in the top 5% of all "competitive" money market accounts tracked by the Bankrate National Average survey.
The Yield Pledge is especially useful during the first year your account is open, when EverBank may (but isn't guaranteed to) offer a bonus yield. Currently, all balances yield 4.75% APY during the first year and then are tiered moving forward.
Additional features:
$0 minimum deposit
No monthly fees
Free mobile check deposit
Apply for an EverBank Money Market Account
---
Best for ATM Withdrawals Out of Network: NBKC Bank Personal Money Market
The NBKC Bank Personal Money Market Account is great for users who need fast, free access to cash no matter where they happen to be.
NBKC reimburses the first $12 in ATM fees each month, giving you 3 or 4 monthly out-of-network withdrawals at no additional cost. Plus, the bank has a fee-free ATM network featuring nearly 40,000 machines.
Additional features:
No fees to get started
Pair with a user-friendly checking account
Built-in savings goals
2.50% APY on all balances
Apply for a NBKC Bank Personal Money Market Account
---
Best for Customer Experience: CIT Bank Money Market Account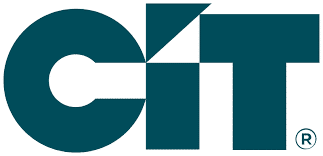 The CIT Bank Money Market Account has a $100 minimum opening deposit requirement and yields 1.55% APY on all balances.
That's higher than the national big-bank average for money market accounts and but one of the lowest APYs on this list. Along with other clutch features like free P2P transfers, it's enough to land CIT Bank on our list of top money market accounts.
Additional features:
Free P2P transfers via Zelle
Digital bill pay by check or EFT
No monthly fees
Apply for a CIT Bank Money Market Account
---
Methodology: How We Select the Best Money Market Accounts
We use several important factors to select the best money market accounts for our readers. Each has some bearing on the cost, yield, flexibility, or overall usefulness of these accounts.
Account Fees
While none of the best money market accounts have monthly maintenance fees, some may require linked checking accounts with such fees. In most cases, those fees can be waived with adequate minimum daily balances or recurring direct deposits.
But money market accounts may have other fees, such as overdraft fees, paper statement fees, and excessive withdrawal fees. Needless to say, we prefer accounts that keep these additional fees to a minimum and those that can be linked with truly free checking accounts.
Minimum Deposit and Balance Requirements
Most money market accounts require a minimum opening deposit. In some cases, this is a token amount of $100 or less. In others, the required opening deposit is more substantial and could affect your ability to open an account.
Likewise, some but not all money market accounts have ongoing balance requirements. If your balance drops below this threshold during a statement period, you may be charged a fee. Repeated violations could result in account closure.
Account Opening Promotions
Bank account opening promotions aren't as common in the world of money markets than in the checking or savings realms. But a few money market accounts do offer these promotions or link to checking accounts that do. It's worth seeking out these opportunities.
Account Yield
Money market account yields range from negligible to generous (relative to prevailing yields, at least). Yield quality depends on factors other than the headline rate, including:
Yield tiers, or how much you need to have on deposit to earn a particular yield
Minimum balance to earn yield
Maximum balance to earn yield
Transaction Options
Money market accounts are more flexible than traditional savings accounts, but some make it easier than others to access your money. When evaluating accounts' flexibility, we ask questions like:
Does the account come with a major-network debit card, such as Visa or Mastercard?
Are there any limits on the number of withdrawals you can make on the account?
Does the account come with a checkbook?
Can you transfer funds instantly to a linked checking account?
Can you send money to friends using a P2P transfer service like Zelle?
Does the account sync with mobile wallet technologies like Apple Pay?
Mobile Capabilities
Mobile banking is only growing more popular. The best money market accounts have robust mobile capabilities that let your smartphone handle pretty much any account activity the bank's desktop dashboard can.
Value-Added Features
Some money market accounts and the banks that back them have value-added features that aren't core to the account but certainly enhance the appeal. These can include:
Higher deposit insurance coverage (above the FDIC's standard $250,000 per account)
Budgeting and automated savings tools
Joint account capabilities
Fee-free ATM access across a larger network
Less common account configuration options, such as trusts
Money Market Account FAQs
You have questions about money market accounts. We have answers.
Is a Money Market Account a Savings Account?
Sort of. Money market accounts share some features in common with savings accounts, like higher yields on balances.
But many have checking account-like properties too, such as debit cards and checkbooks. So you can think of a money market account as a more flexible savings account that's not quite flexible enough for day-to-day use.
What Restrictions Do Money Market Accounts Have?
Historically, the biggest restriction on money market accounts has been the number of withdrawals you can make each month. The limit was typically six in a monthly statement cycle.
That changed in 2020, when the federal government relaxed Regulation D, a rule that previously prohibited financial institutions from allowing more than six savings or money market account withdrawals under normal circumstances.
Most FDIC-insured banks continue to abide by the six-withdrawal-per-cycle guideline for both account types while waiving excessive transaction fees that they used to charge for withdrawals over the limit.
How Do You Avoid Money Market Account Fees?
That depends on the type of fees. Generally, you'll want to abide by any minimum balance requirements, including those that apply to a linked checking account. You'll also want to avoid overdrafts and sign up for electronic statements if you have the option to.
How Much Do You Need to Open a Money Market Account?
Money market account opening minimums vary considerably. Some beginner-friendly accounts have no minimum balance requirements or require only modest initial deposits, such as $50 or $100.
Others require much more to start. It's not uncommon for banks to ask for $5,000 upfront. And while high-minimum accounts may offer higher yields, this is by no means guaranteed, and there's no clear correlation between high- and low-minimum accounts when it comes to yield.
How to Choose the Best Money Market Account
Consider what you most want to get out of your money market account.
For many people, that's yield. Even a tenth of a percentage point adds up over time when you're dealing with balances in the thousands or tens of thousands of dollars.
Perhaps you're trying to avoid minimums and hidden fees at all costs. Plenty of money market accounts can help you there, and some have good yields to boot.
What about flexibility and mobile features? If you want to use your money market account as a backup checking account, you'll want a debit card that you can use anywhere. You'll also want to be able to deposit checks on your phone and transfer funds instantly to friends and family.