Individual bank account bonuses and rewards programs come and go. But it's basically a given that dozens of online banks (and brick-and-mortar banks and credit unions) offer enticements to new and longtime account holders at any given time.
The same is true for opportunities to earn high yields (high-interest payouts) and generous rewards on other account types: high-yield savings accounts, money market accounts, and CDs.
If you're in the market for a new bank account or expect to be soon, this is all good news. The most vexing part of your search for yield or rewards (or both) is likely to come when you're finally ready to narrow down your choices and pick a winner.
Best Rewards Checking Accounts
How does your bank or credit union checking account stack up to the most generous rewards checking accounts on the market?
If you can't find your account on this list, it might be time to shop around for one that makes it worthwhile to park your walking-around money in.
Each of our top rewards checking accounts does at least one thing really well, and our best overall pick offers the greatest value for the widest number of users.
---
Go2bank is our top pick here because it does so many things well:
An impressive yield on savings — 4.50% APY2 on savings up to $5,000
Up to 7% cash back on eligible electronic gift card purchases in the app (3% cash back on Amazon gift card purchases)1
Set up eligible direct deposit to avoid the $5 monthly fee
Get paid up to two days early with ASAP Direct DepositTM3
Deposit cash at participating retail stores (fees and deposit limits may apply)
Enjoy up to $200 in overdraft protection with opt-in and eligible direct deposit*
No minimum deposit or balance requirements
1Active GO2bank account required to receive an eGift Card. eGift Card merchants subject to change.
2GO2bank, Member FDIC. Interest paid quarterly on the average daily balance of savings during the quarter up to a $5,000 balance and if the account is in good standing. 4.50% Annual Percentage Yield (APY) as of January 2021. APY may change before or after you open an account. Fees on your primary deposit account may reduce earnings on your savings account.
3Direct deposit early availability depends on the timing of the payor's payment instructions and fraud prevention restrictions may apply. As such, the availability or timing of early direct deposit may vary from pay period to pay period. The name and Social Security number on file with your employer or benefits provider must match your GO2bank account exactly or we will decline your deposit.
*Overdrafts are paid at Go2bank's discretion. Terms and conditions apply.
---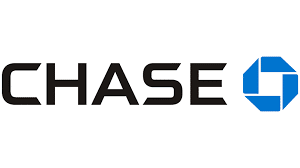 Chase Total Checking® is a super-convenient checking account with one of the biggest branch and ATM networks around.
Chase has ATMs and branches in the following states: AZ, CA, CO, CT, DE, FL, GA, HI, ID, IL, IN, KY, LA, MA, MI, NV, NJ, NY, OH, OK, OR, TX, UT, WA, WV, WI. This offer is available online nationwide, except for residents of AK, HI, and Puerto Rico.
So Chase Total Checking one of the best checking accounts for people who prefer in-person banking, period. And its unusually generous account opening bonus makes it the absolute best rewards checking account for the brick-and-mortar set.
To earn the $200 account opening bonus, simply open your account using the links above or below. If you prefer, you can enter your email here and take the coupon to your local Chase branch.
Then, once your account is open, set up direct deposit within 90 days of coupon enrollment. You'll receive a $200 bonus within 15 business days. You must apply by July 19, 2023, to qualify.
Additional features:
Avoid the $12 monthly maintenance fee in any statement period by doing one of the following during that period:
Have direct deposits made into this account totaling $500 or more, OR
Keep a balance at the beginning of each day of $1,500 or more in your checking account, OR
Keep an average beginning day balance of $5,000 or more in any combination of this account and linked qualifying Chase checking, savings, and other eligible balances, OR
Pay at least $25 or more in qualifying checking-related services or fees
---
Rewards Checking via Upgrade4 has one of the best cash-back programs of any free checking account. It's perfect for everyday spending:
Get 2% cash back2 on eligible debit card purchases at convenience stores, drugstores, restaurants, and bars (including delivery), and on utility bills and certain monthly subscriptions
Get 1% cash back2 on all other eligible purchases
Additional features:
No account fees — no annual fees, ATM fees, overdraft fees, or transfer fees, period1
No minimum deposit to open the account
No ongoing balance requirements
Sign Up for Rewards Checking via Upgrade
1 There are no account fees, overdraft fees, annual fees, or transfer fees associated with Rewards Checking accounts. Rewards Checking charges no ATM fees, but third-party institutions may charge you a fee if you use their ATM/network or if you use your Upgrade VISA® Debit Card internationally. Upgrade will rebate any ATM fee charged by another institution for debit card withdrawals in the United States, up to five times per calendar month. To be eligible to receive third-party ATM fee rebates in any calendar month for eligible ATM withdrawals made during that month, customers must have (i) an open Rewards Checking account and (ii) either maintained an average daily balance in their account of at least $2,500 in the prior calendar month or made direct deposits into their account totaling at least $1,000 during the prior calendar month. As a courtesy to new customers, Upgrade will provide third-party ATM fee rebates for up to the first 2 calendar months after account opening regardless of account activity. Some limitations apply and terms and conditions may change. Please refer to the applicable Cross River Bank Deposit Account Agreement and Upgrade VISA® Debit Card Agreement and Disclosures for more information.
2 Rewards Checking customers accrue 2% cash back on common everyday expenses at convenience stores, drugstores, restaurants, and bars – including deliveries – and gas stations, as well as recurring payments on utilities and monthly subscriptions including phone, cable, TV and other streaming services, and 1% cash back on all other debit card charges. 2% cash back is limited to $500 in rewards per calendar year; after $500, customers accrue 1% cash back on all eligible debit card charges for the remainder of the year. Some limitations apply. Please refer to the applicable Upgrade VISA® Debit Card Agreement and Disclosures for more information.
3 The interest rate on a new loan or credit line through Upgrade may be up to 20% lower than would otherwise be applicable without this discount, as long as you have an active Rewards Checking Account. Additional terms may apply. Please refer to the applicable Truth-in-Lending Disclosure and Loan Agreement.
4 Upgrade is a financial technology company, not a bank. Rewards Checking services provided by Cross River Bank, Member FDIC. Upgrade VISA® Debit Cards issued by Cross River Bank, Member FDIC, pursuant to a license from Visa U.S.A. Inc. Personal Loans made by Upgrade's bank partners. Personal Credit Lines are issued by Cross River Bank, a New Jersey State Chartered Commercial Bank, Member FDIC, Equal Housing Lender. The Upgrade Card is issued by Sutton Bank, Member FDIC, pursuant to a license from Visa U.S.A. Inc.
---
Best for Earning Prizes: Yotta
Yotta is the best bank account for people who love to earn prizes, bar none. (And who doesn't love to earn prizes?!)
Yotta's superpower is making it easy to win big just by saving. For every $25 you save in your FDIC-insured Yotta account, you receive a recurring weekly ticket into prize sweepstakes with prizes ranging from $0.10 to $10 million each week.
And with the Yotta debit card, you'll earn 10% of your purchase amount back via tickets in the following week's sweepstakes. The odds that Yotta covers your purchase range from 1 in 200 to 1 in 100 thanks to Yotta's Lucky Swipes feature.
Additional features:
Earn a solid base yield on your savings balances
Get paid up to 2 days early with qualifying direct deposit into your Yotta account
Every paycheck earns 5% extra bonus tickets
Get 1 in 150 Lucky Swipes odds with direct deposit
---
Axos Bank Basic Business Checking is the best rewards checking account for folks in business for themselves.
Whether you're a freelancer, solopreneur, or side hustler, you'll appreciate a new account bonus offer worth up to $200, free checks, unlimited free transactions, and a slew of other business-friendly benefits here.
Additional features:
No monthly maintenance fee
No minimum balance requirements
Free debit card when you open your account
Easy mobile check deposits and bill payments
Sign Up for Axos Bank Basic Business Checking
---
The $300 account opening bonus for the TD Bank Beyond Checking account is easier to obtain than most similarly calibrated offers. Here's how it works:
Be a U.S. resident and apply for the offer online — use the links above or below
Open a new Beyond Checking account and set up direct deposit
Then, receive direct deposits of more than $2,500 into your new account within 60 days
Keep your account open and in good standing until you receive your $300 cash bonus
TD Bank waives the $25 monthly maintenance fee if you do any of the following:
Receive monthly direct deposits of $5,000 or more
Maintain a minimum daily balance of $2,500 in the Beyond Checking account
Maintain a combined balance of $25,000 across your eligible TD accounts
This offer isn't available everywhere. You only qualify if you live in one of the following states or districts: CT; DE; FL; ME; MD; MA; NH; NJ; NY; NC; PA; RI; SC; VT; VA; or Washington, D.C.
Additional features:
Get overdraft fees automatically reimbursed twice per year

TD Bank waives its ATM fees and reimburses non-TD ATM fees when you keep at least a $2,500 daily balance in your account

Apply for low-fee TD Bank credit cards (credit qualification required)
Sign Up for TD Bank Beyond Checking
---
Best for Crypto Rewards: Juno
The Juno Checking account is the best rewards account for people equally comfortable spending (and saving) cash and crypto. It offers multiple ways to earn rewards:
Earn 5% annualized bonus cash on your first $10,000 in cash deposits
Earn 3% annualized bonus cash on your next $240,000 in cash deposits (up to $250,000 total)
Earn 5% cash back when you use your Juno debit card to spend cash or crypto with participating brands like Amazon, Target, DoorDash, Netflix, Airbnb, Uber, and many more
Set up direct deposit and earn Juno coins every time you get your paycheck
Additional features:
Auto-invest feature lets you invest part or all of your paycheck in crypto
No minimum balance requirements
No monthly fees or overdraft fees
Cash balances FDIC-insured up to $250,000
Fee-free access to more than 80,000 ATMs
---
Nationwide Advantage Checking is a high-yield checking account with the biggest ATM network of any bank on this list. More than 80,000 ATMs count as in-network here, ensuring you're never far from a fee-free machine.
Additional features:
Meet all tier requirements to earn up to 0.90% APY (variable with prevailing rates)
$50 minimum opening deposit
No minimum daily balance requirement
No monthly maintenance fees or NSF transaction fees
Sign Up for Nationwide Advantage Checking
---
Best for Investors: M1 Spend
M1 Spend is a free cash management account that blends the higher yields of a savings account with the flexibility of a checking account.
As part of the M1 Finance ecosystem, it offers easy access to M1 Invest — a low-cost, lightweight trading and investing platform that's great for hands-on and hands-on users alike.
Additional features:
Upgrade to M1 Plus for $125 per year to earn 3.30% APY on all M1 Spend balances, 1% cash back on debit card purchases, and up to four ATM fee reimbursements each month

No minimum opening deposit and no minimum daily balance requirement
---
Best for Helping the Planet: Aspiration Debit
Aspiration offers a rewards checking account that helps you do right by the planet while earning serious rewards on everyday purchases. With Aspiration Plus ($5.99 per month), you can earn up to 10% back on spending with Aspiration's Conscience Coalition partners, a group of forward-thinking companies that care about more than just the bottom line.
Don't want to upgrade quite yet? Pay what you think is fair (even if it's $0) for a standard Aspiration account and earn 3% to 5% on eligible Conscience Coalition purchases.
Conscience Coalition partners include:
Allbirds
Imperfect Foods
Blue Apron
Warby Parker
Toms
And many more
Plus, with either Aspiration plan, you'll always get these great value-added features:
Earn up to 5.00% APY on the first $10,000 with Aspiration Plus
Earn up to 3.00% APY on the first $10,000 with standard Aspiration
Just $10 to open an account
Deposits never fund fossil fuels
Option to plant a tree with every card swipe
Enjoy fee-free transactions at more than 55,000 ATMs
The Aspiration Save Account's up to 5.00% Annual Percentage Yield ("APY") s variable, subject to change, and only available to customers enrolled in Aspiration Plus after conditions are met. Customers not enrolled in Aspiration Plus receive 3.00% APY after conditions are met. Terms & FAQ. The Aspiration Spend & Save Accounts are cash management accounts offered through Aspiration Financial, LLC, a registered broker-dealer, Member FINRA/SIPC, and a subsidiary of Aspiration Partners, Inc. ("Aspiration"). Aspiration is not a bank.
---
Methodology: How We Select the Best Rewards Checking Accounts
We use several important factors to assess rewards checking accounts and build our list of the very best. Each relates in some way to these accounts' overall cost, value, or quality of user experience.
Account Opening Bonus
Some of the best rewards checking accounts offer juicy account opening bonuses. Generally, these bonuses require one or more of the following:
A minimum monthly or total direct deposit during the qualification period, which typically runs two to four months
A minimum monthly spend or transaction count during the qualification period
A minimum daily balance held through the qualification period
Then, to formally qualify for the bonus, the new account holder must keep their account open and in good standing until (and sometimes after) they receive the bonus amount.
We're big fans of rewards checking accounts that offer account opening bonuses, but it's not a dealbreaker when they don't.
Rewards on Debit Card Spending
Cash back on debit card purchases is perhaps the first thing that comes to mind when the typical consumer hears the term "rewards checking."
Which is why it's one of the most important considerations for us. Most of the accounts on this list offer some type of rewards on spending, whether it's straight cash back or a more convoluted points-based system.
Account Yield
"Rewards" and "yield" are all but synonymous. All else being equal, we like checking accounts that pay well above the national savings account average yield. Again, no yield is not a dealbreaker where other types of rewards are present, but interest is certainly a "nice to have."
Other Account Benefits
The foregoing rewards merely scratch the surface. The best rewards checking accounts offer benefits like:
Early payday for account holders with qualifying payers
Mobile check deposit and other clutch mobile features
Expansive fee-free ATM networks
Overdraft protection, free or otherwise
Fast funds transfers
Zero fraud liability on debit card purchases
Travel and purchase benefits backed by Visa or Mastercard
The more benefits, the more compelling the account.
Other Available Account Types
For some of the rewards checking accounts on this list, the account is basically the institution. That's great for folks who prize simplicity over comprehensiveness.
And if you prefer comprehensiveness? Look to an institution that pairs rewards checking with other clutch account types:
High-yield savings
Money markets
CDs
Investment accounts
Specialized accounts, like HSAs
All else being equal, we prefer comprehensive institutions. But we recognize that the best rewards checking platforms often come courtesy of companies that focus on one thing and do it really well.
Monthly Maintenance Fees
No one likes paying monthly maintenance fees, and we prefer rewards checking accounts that don't charge them at all. Failing that, we look to banks that make them as easy as possible to avoid.
Other Possible Fees
Most of the accounts on this list are light on fees. That's intentional — just as no one likes monthly maintenance fees, no one likes nickel-and-dime bank account fees either.
---
Rewards Checking FAQs
Still have questions about rewards checking accounts? We have answers.
What Is Rewards Checking?
"Rewards checking" describes any checking account that offers a direct return on investment (your account balance) or spending — or both.
That means:
Accounts offering cash or points bonuses for new account holders
Accounts that earn interest on held balances
Accounts that earn rewards on eligible debit card transactions
The best rewards checking accounts offer all three.
How Much Does Rewards Checking Cost?
In a perfect world, nothing. Many rewards checking accounts have no monthly maintenance fees and make it easy to avoid other types of account fees, such as overdraft fees and ATM withdrawal fees.
Before signing up for any bank or investment account, be sure to read the fee disclosure and any associated fine print. You don't want to find out too late that you've signed up for an account that costs more than it rewards you.
How Do You Get Checking Account Rewards?
Usually through some combination of spending and saving. And t earn new account bonuses, you generally have to receive direct deposits or spend a certain amount during the qualification period.
What Are the Best Banks for Rewards Checking Accounts?
The short answer: the banks on this list. We're constantly on the lookout for high-quality rewards checking accounts, and we're not shy about cutting loose accounts that no longer make the grade.
---
How to Choose the Best Rewards Checking Account
These are among the best rewards checking accounts from U.S.-based financial institutions, including banks, credit unions, and online brokerages. As you narrow down your options, consider:
Whether you're targeting high yield, spending rewards, or both
How important an account opening bonus is to you
Whether the account has an annual fee, and what if anything you can do to avoid it
The account's other fees and what if anything you can do to avoid them
Other perks and benefits, such as fee-free ATM access and high-dollar deposit insurance
When you find an account that ticks as many of these boxes as possible, be prepared to pounce.
Be advised that many of these accounts also appear on our roundups of the best free checking accounts, best checking accounts with monthly service fees, and best new bank account promotions. Check those roundups for more great banking ideas.
One last thing. Because account opening promotions, yields, and rewards programs are all subject to change without notice, check back here often — and those other "best of" roundups too — for the latest information. And always confirm specific details with the relevant banks or credit unions themselves.