There are many ways to teach kids about money, but the best way is to open the right bank accounts for kids and let them get a hands-on lesson on managing money.
It might feel weird at first to let go of the reins, but don't worry, parents have plenty of control to help kids make sound financial decisions and learn how to manage money.
Here's how opening a bank account for your kids can help them:
Reinforce basic banking concepts that we take for granted, such as adding and withdrawing funds
Teach basic budgeting skills and demonstrate the importance of spending less than you earn, a cornerstone of financial responsibility
Demonstrate the importance of saving, even if it's just a few dollars per month, to the young child in your life
Get a head-start on long-term savings goals, such as higher education supplies and tuition
Communicate the value of having long-term financial goals in general
Here's a closer look at the differences between the different types of kid-friendly bank accounts, plus a roundup of the best checking, savings, and prepaid accounts for kids under age 18.
---
The Best Bank Accounts for Kids & Children
Here are the best kids bank accounts you can open today:
---
1. Copper Banking: Best Kids Checking Account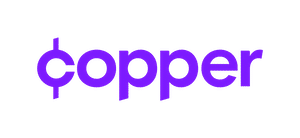 Our Rating: 4.7/5
Monthly Fee: $4.95 – $7.95 per month
Fee-Free ATMs: 55,000+
Ages: Up to 18
Balance Requirements: None
Overdraft Fees: None
If you're intent on opening a true checking account for your kid, Copper is the best option on the market right now. The account has virtually no fees, robust education features, and beyond-banking capabilities, including guided investing.
Copper is a kid and teen-friendly mobile banking solution designed for kids. The Copper app and debit card teach teens how to make smart financial decisions by creating a platform for parents and teens to connect and learn together.
Use the Copper debit card to shop everywhere and withdraw cash for free at over 55,000 ATMs. The Copper app allows you to monitor spending and instantly send money in seconds. Features like automatic saving teach teens strong financial habits by automatically setting aside a portion of the money they make for savings.
Copper uses secure encryption and authentication to protect your account, and all Copper accounts are FDIC-insured up to $250,000 through Evolve Bank & Trust.
---
2. Alliant Credit Union Kids Savings Account: Best Savings Account for Kids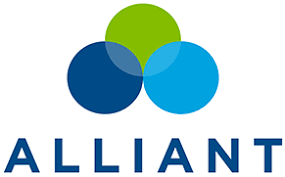 Our Rating: 4.4/5
Monthly Fee: $0
Yield: 3.10% APY
Ages: 0 to 13
Membership Requirement: Yes, easy to join
Want to give your kid a head start on building wealth? Consider a kid-friendly joint savings account.
Our top pick in this category is the Alliant Credit Union Kids Savings Account, thanks to its high yield and availability for kids under 13. Talk about a head start!
With a $5 minimum opening deposit and a strong yield on most balances, the Alliant Credit Union Kids Savings Account is ideal for long-term savings goals.
This account is open to kids under 13, giving them more time to accrue compound interest. Kids 13 or older aren't eligible to apply, which is a downside, but account holders can keep the account open as long as they wish.
All account activity is subject to parental review and approval, ensuring minor account holders can't raid their balances before they ripen.
---
3. Greenlight: Best Kids Debit Card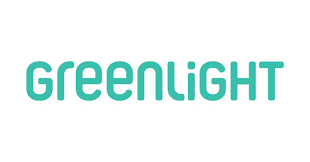 Our Rating: 4.5/5
Monthly Fee: $4.99+
FDIC Insured: Up to $250,000
If you'd prefer not to open a joint or custodial account for your minor child, consider a prepaid debit card instead.
Many parents use Visa, American Express, or Mastercard-branded prepaid debit cards for teens as replacements for cash allowances or bank accounts. They feel like they're easier to manage and control and don't require a traditional banking relationship.
Our top pick in this category is Greenlight, a kid-friendly debit card and money management app that lets parents keep tabs on youngsters' allowance funds and 'fun' money while incentivizing them to make smarter financial decisions.
Greenlight's base plan (Greenlight) costs $4.99 monthly. It comes with a fee-free debit card and features such as:
An in-app chore list that ties financial incentives (reloads) to household jobs
Automated weekly or monthly allowance transfers — no manual deposits required
Real-time notifications whenever the card is used
Customizable spending rules for parents
Customizable earning, spending, and saving goals for kids
It all adds up to set-it-and-forget-it financial empowerment for young people ready and eager for a financial head start.
Greenlight offers two higher-priced plans too:
Greenlight Max includes a debit card, a kid-friendly investment platform, 1% cash back on spending, and 2% APY on savings, a teen credit builder, priority customer support, and identity theft protection
Greenlight Infinity, is a more comprehensive plan that includes a kid-friendly investing platform with full parental control, debit card, 1% cash back on spending, 5% on savings, priority customer support, teen credit builder, identity theft protection, and purchase protection
You can always begin with the base plan and upgrade from there as your kid matures.
---
4. Step: Best Kids Credit Building Account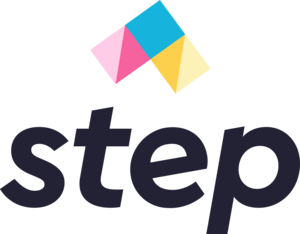 Monthly Fee: $0
FDIC Insured: Up to $250,000
For Ages: Up to 28
Balance Requirements: None
Overdraft Fees: None
Building credit is hard, especially when you start as an adult. Why not give your kids a head start by opening a credit-building account when they are teens?
Kids don't need a credit card to build credit, and they don't have to wait until they are 18 to start building credit!
Step is a credit-building app and debit card for teens. There's no minimum age to open an account or minimum balance requirements. Kids receive a Visa Step card and the Step app where they can save, invest, send, or spend money. 
Step isn't a bank, but instead is a mobile app backed by Evolve Bank & Trust, member FDIC. Teens can deposit cash or set up direct deposit if they've landed their first job.
Any money in savings earns a healthy 5% APY with a qualifying direct deposit, and all teens get a secured Visa card that automatically gets paid off with the funds in the bank account, allowing them to build a positive credit history from the start.
Other features include:
Early access to direct deposit (2 days)
FDIC insurance up to $250,000
Investing in fractional shares of stocks, ETFs, and bitcoin
Cash back as high as 3x points per dollar spent with the secured Visa card with qualifying direct deposit
---
When Should You Open a Children's Bank Account?
Opening bank accounts for kids is the best thing you can do for your kids and the younger the better! The more time your child's money has to earn interest, the more money they'll have to reach their financial goals.
With the onslaught of online banks and fintech apps, there are many more opportunities to help kids learn how to manage money and grow their savings.
Most bank accounts for kids come with robust parental controls so you can still monitor your child's money management while encouraging them to learn how to manage money.
---
How to Open Bank Accounts for Kids
Most bank accounts for kids are a joint account with a parent or guardian. If you already have an adult bank account at the bank, you can usually add on the kids' account within minutes.
If you're opening a bank account for kids at another bank, typically the adult must sign up and then add the child on as the joint account holder.
You'll need personal identifying information, such as names, addresses, birthdates, and Social Security numbers. You must also link an external bank account to the kids' bank account for funding.
---
How to Choose the Best Kids Bank Account
Before choosing a bank account for kids, decide what you want out of it. Are you looking strictly for an account to save money or do you want an account with more features, such as credit building, ATM access, or a debit card?
Look for bank accounts with a mobile app for kids and parents so kids have some freedom to learn how to manage money while parents have control and can step in as needed.
Always ensure the bank accounts are FDIC insured and focus on accounts that don't have monthly maintenance fees to keep more money in your child's account.
---
Frequently Asked Questions
If you still have questions about how bank accounts for kids work, we have (some) answers here.
Can Kids Have Their Own Bank Accounts?
Technically, no. With the exception of legal emancipation, U.S. law prohibits children under the age of 18 from having sole ownership of deposit accounts, such as checking and savings accounts. However, most U.S. banks and credit unions allow children to hold deposit accounts together with a parent.
Can Kids Have Their Own Debit Cards?
Yes. Parents often set their kids up with reloadable prepaid debit cards before opening their first bank account.
With strict parental controls and all-ages availability (versus 13 and up for many kids checking accounts), a debit card is a good first step for parents unsure about opening a kids' bank account right away.
What's a Joint Bank Account for Kids?
If you're married or in a committed relationship, you may hold one or more joint financial accounts with your spouse or partner. The same idea applies to accounts held jointly with minor children; both you and your child can make deposits and withdraw funds as you see fit.
Parents can exercise considerable control over accounts held jointly with children. When your kid is too young to work legally, you're likely to be the sole or principal source of their funds. If you want to set a strict weekly or monthly spending limit for them, simply fund the account at the desired level and frequency.
Generally, joint deposit accounts are ideal for day-to-day expenses and short- to medium-term savings. Most checking accounts place few restrictions, if any, on deposit and withdrawal amounts and frequencies.
Should You Open a Savings Account for Your Kid?
Yes, but consider opening a checking account for kids too. This allows them money to spend and learn to manage, while a savings account helps them save for long-term goals.
Once your child can resist the temptation to raid their savings account for short-term needs, open a high-yield savings account for long-term savings goals, such as college tuition, your kid's first car, or a security deposit on their first apartment.
What's a Custodial Bank Account for Kids?
Under the Uniform Gifts to Minors Act (UGMA) and Uniform Transfers to Minors Act (UTMA), parents or legal guardians may establish custodial accounts for the benefit of minor children without involving a trust fund or trustee.
UGMA and UTMA permit a wide range of assets, but most banks limit custodial deposit accounts to cash only.
The minor holder of a custodial account is its owner and primary beneficiary. However, until the minor reaches the legal age of majority, the account's custodian acts as its steward. A parent or legal guardian may serve as the custodian or designate an outsider — typically a financial institution or third-party financial advisor — to fill this role.
In either case, the custodian is a fiduciary, which means they may make disbursements from the account to cover qualifying, reasonable expenses but must manage the account in the minor's best interests. Full control of the account and its contents must pass to the minor when they reach the age of majority.
Is a Custodial Bank Account a Good Idea for Your Kid?
Maybe — it depends on what you plan to use it for.
Because a minor custodial account beneficiary can't access their account's funds without the custodian, custodial accounts are not appropriate for day-to-day use or short- or medium-term savings.
They are suitable for long-term savings goals, such as higher education. Treat them like savings accounts, even if they're not technically set up as such.
---
Final Word
Where you bank is your choice and yours alone. Most banks and credit unions, from big institutions like Bank of America to smaller outfits like Alliant Credit Union, allow parents to open joint or custodial accounts for their minor children.
If you have a longstanding relationship with a local bank or credit union, you may want to look into whether they offer kid-friendly accounts.
Before you make a final decision and take steps to become a joint account holder and open a bank account for kids, check out our compilation of the top bank account promotions. If you don't have an existing banking relationship with one of the best banks for kids, you might as well seek out the highest bidder.
Our Methodology
When assessing the best bank accounts for kids, we looked at the following factors:
Monthly maintenance fees
Required minimum deposit
Extra features
APY
ATM network
Customer support
Overdraft protection