The savings offers that appear on this site are from companies from which MoneyCrashers.com receives compensation. This compensation may impact how and where products appear on this site (including, for example, the order in which they appear). MoneyCrashers.com does not include all savings companies or all savings offers available in the marketplace.
Right now, the U.S. national average interest rate on savings account balances is nowhere near enough to keep pace with inflation.
The good news is you can do better — a lot better — with one of the high-yield savings accounts featured here.
Best High-Yield Savings Accounts in May 2022
We evaluated dozens of online banks, traditional banks, and credit unions to find the 9 best high-yield savings accounts available right now.
All of these accounts yield multiple times the national savings account average. They'll help build your emergency savings fund faster and fight back against inflation.
Each also does one thing better than any of the others — whether that's paying the best yield, delivering the highest new account bonus, or effortlessly automating the savings process.
---
Best Overall: GO2Bank
As a GO2Bank account holder, you'll earn up to 7% cash back on eGift Card purchases made in the app1. Amazon gift card purchases earn 3% cash back.
Plus, earn 1.00% APY2 on savings up to $5,000 and get paid up to two days early with ASAP Direct Deposit.TM 3
This offer is available nationwide.
Additional features:
Avoid the $5 monthly fee with eligible direct deposit.
1Active GO2bank account required to receive an eGift Card. eGift Card merchants subject to change.
2GO2bank, Member FDIC. Interest paid quarterly on the average daily balance of savings during the quarter up to a $5,000 balance and if the account is in good standing. 1% Annual Percentage Yield (APY) as of January 2021. APY may change before or after you open an account. Fees on your primary deposit account may reduce earnings on your savings account.
3Direct deposit early availability depends on timing of payor's payment instructions and fraud prevention restrictions may apply. As such, the availability or timing of early direct deposit may vary from pay period to pay period. The name and Social Security number on file with your employer or benefits provider must match your GO2bank account exactly or we will decline your deposit.
---
Best for Same-Day Money Transfers: Marcus Online Savings Account

The Marcus Online Savings Account is the best choice for anyone who needs to move large amounts of money fast.
Marcus allows same-day transfers up to $100,000. Just schedule your transfer by 12pm Eastern on a business day and the recipient should have the funds in hand by 5pm Eastern the same day.
Additional features:
Earn 0.60% APY on eligible balances
No account fees
No minimum deposit requirement
---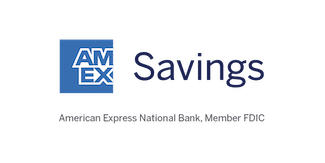 American Express Savings is the best high-yield savings account option for people seeking account help anytime, anywhere. That's thanks to 24/7 live customer support by phone and a robust self-help portal with answers to most — if not all — questions that come up during the course of the typical online banking relationship.
Additional features:
Earn up to 0.60% Annual Percentage Yield (APY) (as of 04/28/2022) on eligible balances
Pair your account with a CD earning up to 2.25% APY (60 month CD) as of 04/28/2022
No account fees or minimum balance
FDIC insurance up to $250,000 per account type
---
Best for Low Fees: Discover Bank Online Savings
Your Discover Bank Online Savings Account has no monthly maintenance fee or minimum balance requirement, ever. It also has no fees for excessive withdrawals, no overdraft or NSF fees, and no fees for bank checks.
Additional features:
Earn 0.60% APY on all eligible balances (rate current as of April 29, 2022)
This offer is available nationwide.
---
Best Checking and Savings Combo: Aspiration Spend & Save Account
Use your combined Aspiration Spend & Save Account to seamlessly manage checking and savings balances. Plus, earn up to 5% cash back at Conscience Coalition merchants and up to 10% cash back after you upgrade to Aspiration Plus.
Additional features:
Earn up to 1.00% APY* on Save account balances after you upgrade to Aspiration Plus
Spend at least $1,000 in cumulative debit card transactions within 60 days of opening your Aspiration Spend & Save Account to earn a $100 bonus (terms apply)
This offer is available nationwide.
* The Annual Percentage Yield ("APY") associated with the Aspiration Spend & Save Account is available only to customers enrolled in Aspiration Plus. APY is variable and accurate as of [current date]. Rates may be changed from time to time without notice. To earn 1.00% APY interest on Aspiration Save Account balances up to and including $10,000.00 in any calendar month, customer must be enrolled in Aspiration Plus and spend $1,000 or more, monthly, with their Aspiration debit card. Balances over $10,000.00 will earn 0.10% APY. If the requirements are not met each month, the APY will be 0.25% on Save Account balances up to and including $10,000.00. Balances over $10,000.00 will earn 0.10% APY. Minimum deposit required to open an Aspiration Save Account is $10.00. Enrollment fee and Pay What Is Fair fees debited directly from the Aspiration Save Account could reduce earnings. Customers not enrolled in Aspiration Plus will not earn interest. For more information, click here.
---
Best for Savings Automation: Chime
Automate your savings in two different ways with Chime. First, automatically set aside 10% of every paycheck with When I Get Paid. Second, automatically round up debit card purchases to the nearest $1 and save the difference with Save When You Spend.
Additional features:
Earn 0.50% APY* on all eligible savings balances
This offer is available nationwide.
*The Annual Percentage Yield ("APY") for the Chime Savings Account is variable and may change at any time. The disclosed APY is effective as of November 1, 2020. No minimum balance required. Must have $0.01 in savings to earn interest.
Chime is a financial technology company, not a bank. Banking services provided by, and debit card issued by, The Bancorp Bank or Stride Bank, N.A.; Members FDIC.
---
Best for High Yield (APY): Citi® Accelerate Savings
Your Citi® Accelerate Savings account earns up to 0.50% APY on all balances of at least $1 (in select markets). That's 12 times the national savings account interest rate.1
Additional features:
Automate your savings with Citi's Auto Save feature to build your emergency fund faster.
Get cash from more than 65,000 fee-free ATMs nationwide.
Link your Accelerate Savings account to a qualifying Citi checking account to earn ThankYou Rewards points redeemable for gift cards, cash, and more.
The Citi® Accelerate Savings account is available to customers in AA, AE, AL, AK, AZ, AR, AS, CO, DE, GA, GU, HI, ID, IN, IA, KS, KY, LA, ME, MA, MI, MN, MP, MO, MS, MT, NE, NH, NM, NC, ND, OH, OK, OR, PA, PR, RI, SC, SD, TN, TX, UT, VI, VT, WA, WV, WI, WY, and select markets in Florida and Illinois.
1Rate is current as of October 07, 2021
The content on this page is accurate as of the posting date; however, some of the offers mentioned may have expired or changed.
---
Best for Tax-Advantaged Account Options (IRAs): Ally Bank Online Savings Account
You can structure your Ally Bank Online Savings Account as a traditional, Roth, or SEP IRA. Ally IRA balances earn the same great interest rate as regular savings balances (currently 0.60% APY).
Additional features:
Earn up to Yield: Earn 0.25% APY on linked balances in your Ally Bank Interest Checking Account
This offer is available nationwide.
---
Best Account Opening Bonus: PNC Virtual Wallet®
Open a new PNC Virtual Wallet® by Feb. 28, 2022, and complete qualifying activities to earn up to $400.
To earn the $400 bonus, simply open a new PNC Virtual Wallet with Performance Select and establish total qualifying direct deposit(s) of $5,000 or more to the Spend account.
Additional features:
Get 3 accounts in 1: Spend for day-to-day spending, Reserve for short-term savings bucket, Growth for longer-term savings
This offer is available in CA, TX, AZ, NM, CO, PA, FL, OH, WV, DE, NJ, SC, NC, GA, KY, IN, MI, IL, MD, DC, WV, and WI.
---
Best High-Yield Savings Account Alternatives
Don't see what you came for yet? Consider our top 2 HYSA alternatives for people who want something a little different.
Best Rewards Checking Account: Discover Bank Cashback Debit Account
The Discover Bank Cashback Debit Account delivers 1% cash back on the first $3,000 in eligible debit card purchases each month. There's no minimum balance or transaction requirement to earn cash back either.
Additional features:
No monthly maintenance fee
No hidden account fees
Freeze and unfreeze your account from the Discover mobile app
This offer is available nationwide.
---
Best High-Yield Checking Account: Quontic High Interest Checking
Make 10 or more qualifying Quontic High Interest Checking debit card point-of-sale transactions valued at $10 or more in a statement cycle. You'll earn:
1.01% APY on balances up to $150,000
0.35% APY on balances between $100,000.01 and $1,000,000
Additional features:
Pay no ATM fees at ATMs in the AllPoint®, MoneyPass®, and SUM® networks or at participating Citibank® ATMs
This offer is available nationwide.
---
Methodology: How We Select the Best High-Yield Savings Accounts
We evaluate high-yield savings accounts on 8 key metrics that can make or break your experience as an account holder. For each metric, we select the account that surpasses all other competitors — giving you the confidence you need to choose the product that works best for you.
High Yield (High APY)
"What's the interest rate?" is probably the first question you ask yourself when evaluating a savings account. A higher interest rate, or yield, means your money grows faster. When inflation runs hot, yield is your best defense against falling buying power.
Low Fees
Account fees are your enemy. The best high-yield savings accounts don't charge monthly maintenance or minimum balance fees. They should have low or no overdraft fees and no fees for P2P transfers either.
Account Opening Bonus
It's harder to find new account opening bonuses on savings accounts than checking accounts, but they're around if you know where to look. See our list of the best new bank account promotions for alternatives to the standout PNC Virtual Wallet offer featured here.
Checking and Savings Combo
Many banks offer checking and savings accounts under the same roof, but only a few do both well. Our top pick, the Aspiration Spend & Save Account, promises a category-leading yield (1.00% APY when you upgrade to Aspiration Plus) and up to 10% cash back on select checking purchases.
Savings Automation
You have enough to worry about. Choose a bank that saves more of what you earn without waiting for your say-so. That might mean rounding up the change on debit card purchases, automatically setting aside a portion of each paycheck, using an algorithm to figure out how much you can safely save each week — or all of the above.
Mobile Experience
Your bank's mobile app should do everything its desktop banking portal does: accept mobile check deposits, execute (free) P2P funds transfers, pay your bills, manage your savings plan, and more. And it should look good on a small screen.
Tax-Advantaged Account Options
Many banks don't bother to offer savings IRAs. Those that do help risk-averse savers preserve and grow their nest eggs. And the real standouts, like Ally Bank, offer the same great rates on tax-advantaged savings as they do on taxable savings.
Deposit Insurance Coverage
Deposit insurance protects your savings if your bank fails. (It's rare, but it happens.) The standard limit for FDIC insurance is $250,000 per account type, per institution, but some banks go above and beyond. Standouts like SoFi Checking and Savings offer $1 million or more in deposit insurance coverage.
Become a Savings Account Expert: Your HYSA Questions Answered
You have questions about high-yield savings accounts. We have answers.
How Do High-Yield Savings Accounts Calculate Interest? (And What Is Compounding)
Your savings account's yield — how much its balance grows each year — is a function of its interest rate and compounding frequency.
You already know that a higher interest rate means faster growth. But what role does compounding frequency play?
Think of compounding as earning interest on interest. Compounding frequency describes how often your account adds the interest it's earned to the original (principal) balance. The higher the compounding frequency, the longer each extra bit of interest has to earn interest on itself.
Don't get too excited. In percentage terms, compounding frequency has a negligible impact on growth. And when interest rates are near zero, "negligible" is too generous. You have to squint to see the difference.
Here's an illustration.
Imagine two seemingly identical savings accounts. Both earn 0.50% interest. The only difference: Account A compounds annually and Account B compounds daily.
You seed both accounts with $10,000 and make no further deposits. The interest rate remains level at 0.50%. By Year 10, how much bigger is Account B's balance?
| | | |
| --- | --- | --- |
| | Account A | Account B |
| Year 1 | $10,050.00 | $10,050.12 |
| Year 2 | $10,100.25 | $10,100.50 |
| Year 5 | $10,252.51 | $10,253.15 |
| Year 10 | $10,511.40 | $10,512.71 |
A whopping $1.31, that's how much. After accounting for inflation, the difference is even smaller.
Can You Lose Funds Held in a High-Yield Savings Account?
Federal deposit insurance (FDIC coverage) protects savings balances held with member FDIC institutions up to at least $250,000. This protection kicks in if the member bank fails.
Always, always, always make sure your bank is FDIC-insured. Otherwise, there's no guarantee you'll get your money back if it closes its doors.
FDIC insurance doesn't cover everything that can go wrong at your bank. It might not reimburse you if your account is hacked and drained without your consent or if you fall victim to a financial scam.
Do Banks Still Charge Excess Withdrawal Fees for High-Yield Savings Accounts?
Some banks continue to charge excess withdrawal fees. But a growing number of financial institutions — including several on this list — now choose to waive them.
That's because of a long-overdue change to a Federal Reserve bylaw known as Regulation D (Reg D). For years, Reg D limited withdrawals or payments from savings and money market accounts to 6 per statement period. Banks and credit unions imposed steep fees for withdrawals in excess of this limit — often $10 or more per occurrence. Repeat offenders risked account closure.
In April 2020, the Federal Reserve announced that deposit institutions were no longer bound by the strict monthly withdrawal limit. But it didn't require banks to make the change, so some still have excess withdrawal fees on their books.
Fun Facts About High-Yield Savings Accounts
The world's first modern savings bank appeared in Brumath, France, in 1765. The first in the U.S., the awkwardly named Provident Institution for Savings in the Town of Boston, opened in 1816.
The average yield on a 3-month CD hit 18.6% APY in 1981. Today, the typical 3-month CD yields less than 0.5% APY.
When the FDIC opened for business in 1934, it insured deposits up to $2,500. That's about $51,000 in today's dollars.
In the early 20th century, "Christmas club" accounts were popular with holiday savers. You'd make small deposits each week throughout the year, earning interest over time. Around Thanksgiving, the bank would unlock your funds — just in time for the holiday shopping season.
Editorial Disclosure: This content is not provided or commissioned by the bank advertiser. Opinions expressed here are the author's alone, not those of the bank advertiser, and have not been reviewed, approved, or otherwise endorsed by the bank advertiser. This site may be compensated through the bank advertiser Affiliate Program.