Business banking is a little different from consumer banking. Our master list of the best online banks around is surprisingly short on business checking accounts with no monthly maintenance fees, minimum balance requirements, or monthly transaction limits.
Also, most business bank accounts impose transaction limits and demand hefty minimum balances to waive high monthly maintenance fees (also known as monthly service fees).
That puts microbusiness owners and solopreneurs at a distinct disadvantage. And it's a stark contrast to the consumer banking world, where the best free consumer checking accounts cater to individuals and joint account holders who aren't swimming in cash.
But the picture isn't uniformly bleak. Once you know where to look, you'll find ample small-business checking options to choose from.
Best Small-Business Checking Accounts
These are the best small business checking accounts on the market right now. Each does at least one thing really well, whether it's eliminating most common account fees or providing an unusual array of value-added services at no additional cost.
---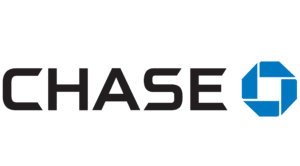 A very attractive offer awaits Chase-curious entrepreneurs new to Chase Business Complete Banking: $300 for new
Chase Business Complete Checking®
customers who open an account online or in-person and complete qualifying activities. This offer is valid through October 19, 2023. To qualify for this opportunity, do the following:
Open a new Chase Business Complete Checking account by the stated offer end date.
Deposit at least $2,000 in new money into the account within 30 days of offer enrollment.
Maintain that balance for at least 60 days from offer enrollment.
Complete at least five qualifying transactions, including electronic deposits and debit card purchases, within 90 days of offer enrollment.
After you complete all qualifying activities, you should receive the bonus in your account within 15 business days.
Sign Up for Chase Business Complete Checking®
---

Bluevine Business Checking has no minimum balance requirements, no monthly fees, and unlimited transaction allowances for all users.
It's also quite rare in the free business checking world for paying interest on balances: 2.0% APY on balances up to and including $100,000 when you meet your monthly activity goals. Just do one of the following:
Spend $500 per month with your Bluevine Business Debit Mastercard®, OR
Receive $2,500 per month in customer payments into your Bluevine Business Checking account via ACH, wire transfer, mobile check deposit, or directly from merchant payment processing provider
Bluevine Business Checking has plenty of value-added capabilities for small-business users too:
Advanced accounts payable tools, including automated bill categorization, customizable permissions, secure approvals, and real-time reconciliation with QuickBooks Online
Connect your Bluevine account to online accounting platforms like QuickBooks Online, Wave, and Freshbooks
Add up to 5 subaccounts to your existing Bluevine Business Checking account
Integrate with business revenue and spend tracking tools like PayPal, Stripe, and Expensify
Leverage a powerful mobile banking interface that offers mobile check deposit, debit card locking and unlocking, biometric security, custom account alerts, and more
Deposit cash at more than 90,000 Green Dot retail locations
Pay no fees at more than 38,000 ATM locations nationwide
Avoid NSF, overdraft, and incoming wire fees
Sign Up for Bluevine Business Checking
---

Tired of business banks that nickel-and-dime their customers? Looking for a truly free business checking account with no monthly fees or hidden fees?
The Free Novo Business Checking Account is just what you're in the market for. It's one of the (very) few business checking accounts that has resisted monthly maintenance fees. And perhaps more notably, Novo does away with the "junk fees" traditional business bank accounts are known for.
With Novo, you always know what you're going to pay to keep your account open and use it regularly: nothing.
Additional features:
Apply in about 10 minutes
Free standard ACH transfers, mailed checks, and incoming wires
Low fees for express outgoing ACH transfers
No minimum balance (recommended opening deposit is $50)
No early account closing fee
Sign Up for the Free Novo Business Checking Account
---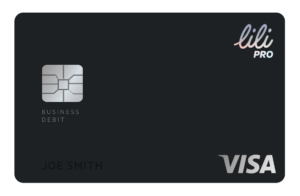 The Lili business banking suite offers two great products for businesses of all sizes — and their owners.
Lili Standard is a truly free, all-in-one checking solution that makes it easy to manage business and personal finances in the same account. Benefits include:
A subaccount that simplifies tax savings
Early payday for qualifying account holders
Instant expense categorization
A powerful cache of financial insights and expense management tools to help you spend (and save) smarter.
An "emergency bucket" feature that enables savings transfers as small as $1 a day
No account fees or minimums
A referral program that pays $50 per successful referral to Lili and promises a bonus of $1,000 when you deliver 10 successful referrals
Cash deposit at more than 90,000 locations around the U.S.
Real-time transaction alerts
For $9/month, Lili Pro adds:
A premium Visa business debit card with increased transaction allowances and cash-back rewards at over 14,000 merchants
Yields up to 1% on eligible emergency savings balances
Free overdraft up to $200 with no extra fees
Unlimited invoicing that allows account holders to send and manage invoices from their Lili Pro accounts and get paid directly into Lili
Advanced expense management, including custom categorization and percentage allocations for work and life expenses
Automatic set-aside savings for taxes
Access to more than 38,000 fee-free ATMs
---
Best Integrated Financial Tools: Found

Need an even more powerful banking and money management app for your small business or freelance operation?
Then you need Found, a comprehensive financial suite for self-employed people. With no hidden fees and no monthly maintenance fees, Found arguably offers the best value of any small-business solution on this list.
Found's key features include:
Auto-categorize expenses with just a few taps to set up
Automatically set aside the right amount for taxes using customizable controls in the app
Pay your taxes right in the app
Generate and send custom invoices for free
Automatically track expenses using Found's receipt capture and bookkeeping tools
Found is a financial technology company, not a bank. Banking services are provided by Piermont Bank, Member FDIC. The Found Mastercard debit card is issued by Piermont Bank pursuant to a license from Mastercard Inc. and may be used everywhere Mastercard debit cards are accepted.
---

U.S. Bank offers the most comprehensive business checking lineup of any bank on the market right now and is available to businesses nationwide.
Choose your ideal fit of three business checking packages:
Silver Business Checking Package: Designed for businesses with limited transaction activity, this package offers a variety of value-added products and services to help save you time and money. $0 monthly maintenance fee; 125 free transactions per month; $0.50 fee for each additional transaction.
Gold Business Checking Package: If your business has moderate transaction activity, this business checking account package offers more ways to save, helping you manage cash flow. $20 monthly maintenance fee, waivable; 300 free transactions per month; $0.45 fee for each additional transaction. 100 free cash deposits per statement cycle. 50% discount on first check order up to $100. Free front check image on your monthly checking account statement.
Platinum Business Checking Package: If your business has excess cash on hand, the Platinum Business Checking Package earns interest and offers the best rewards with the convenience of consolidated accounts.
No matter which you choose, all offer great benefits like:
$100 minimum opening deposit
Bank in-person, online or in-app
One of the largest ATM networks in the US
Online and mobile banking with bill pay: Manage check, wire and ACH accounts all in one place with SinglePoint® Essentials
Card payment processing: Accept payments in person, online and on the go
Check fraud prevention: Minimize the risk of fraud with our PCI compliance and check fraud prevention tools
Mobile check deposit: Save time by skipping trips to the bank and help improve cash flow
Email and text alerts
U.S. Bank Visa® Debit Card
Plus, through January 08, 2024, you can earn a bonus worth $800 when you open a new, eligible U.S. Bank business checking account online with promo code Q3AFL23 and complete qualifying activities1, subject to certain terms and limitations*.
Deposit products offered by U.S. Bank National Association. Member FDIC.
Sign Up for U.S. Bank Business Checking
---

NorthOne Business Banking is a refreshingly simple business banking platform that prides itself on "radically transparent pricing."
Yes, NorthOne costs $10 per month. But for that, you get truly unlimited banking:
Unlimited payments
Unlimited transfers
Unlimited deposits
Unlimited debit card transactions
No fees for overdrafts, NSF transactions, or ACH/PAD returns
No hidden fees
LIMITED TIME OFFER FOR MONEY CRASHERS READERS: Get $20 off when you open and fund a new NorthOne account!
And a whole bunch more features:
More than 2 million in-network ATMs through the Cirrus network
Mobile check deposit
Unlimited Envelopes for payroll, taxes, and more
Cash deposits at more than 90,000 Green Dot locations
Plus, for a limited time, NorthOne is offering an exclusive deal for Money Crashers readers who sign up for a new account: one month of free business banking when you sign up using the link below.
---

BankProv Small Business Checking is one of the best small-business starter accounts around. With no minimum deposit requirements or ongoing balance requirements and unlimited deposit transactions per month, it's perfect for entrepreneurs looking to keep overhead low.
But BankProv really shines on a point that banking customers — and bank marketers — often overlook: deposit insurance. That's because it offers 100% DIF insurance coverage that boosts your deposit insurance protection above the standard FDIC coverage limit. (See terms for details.)
With a $50 monthly maintenance fee that drops to $25 with a minimum daily balance of $100,000 and $0 with a minimum daily balance of $250,000, BankProv is definitely for better-capitalized small businesses. Once you're off and running, give it a look.
Sign Up for BankProv Small Business Checking
---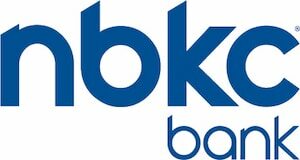 NBKC's business checking account is truly free from minimums and limits:
No balance requirements, period
No monthly maintenance fees when you fail to meet certain qualifying activities
No transaction fees above an arbitrary monthly cap
Additional features:
Fee-free withdrawals at more than 32,000 ATMs in the U.S. and Puerto Rico
Deposit checks remotely with the handy Desktop Deposit feature
Get up to $12 in monthly refunds for ATM fees charged by any other banks worldwide, plus mobile-friendly features like bill pay.
Take advantage of NBKC's courtesy overdraft sweep option — see account disclosures for details on how this works
Sign Up for NBKC Business Checking
---
---
Methodology: How We Select the Best Small Business Checking Accounts
We use several important factors to evaluate small business bank accounts and choose the very best for our readers. As you narrow down your list of suitable accounts, consider each in turn and how it relates to your business needs.
Account Fees
Some bank accounts have more fees than others. Rather than let the perfect be the enemy of the good, we look for small business accounts that keep fees to a minimum. We're especially sensitive to account maintenance fees — our ideal business account doesn't charge those.
Account Minimums
Many small business owners, and certainly many microbusiness owners and sole proprietors, can't afford to keep thousands of dollars in their accounts at all times. All else being equal, we prefer accounts that don't require large opening deposits or ongoing minimum balances.
Account Limits
Transaction limits are the bane of small business owners' existence. At least, they used to be. The best small business accounts waive transaction limits altogether, reckoning that an arbitrary cap on inflows and outflows is bad for, well, business.
Account Yield
We don't hold the lack of interest (yield) on business checking accounts against their backers. But we do give extra weight to banks that find a way to pay interest on eligible deposits, especially when prevailing interest rates remain low by historical standards.
Account Bonuses and Incentives
It's not uncommon to find small business bank accounts offering generous account opening bonuses with relatively few strings attached. Some upstart banks offer referral bonuses and other financial incentives, such as cash-back rewards, as well. We say: the more, the merrier.
Other Features and Capabilities
Increasingly, great business bank accounts are hubs for actually getting business done, not simply collecting payments and settling bills. We're big fans of banks that offer a range of features and capabilities, especially third-party integrations with accounting, payroll, and other software platforms. Bonus points for discounts on these services.
Other Account Types Available
These small-business checking accounts aren't always the stars of the show at their respective online banking institutions.
Most of these banks offer multiple personal and business deposit accounts. Several make our lists of banks with the best CD rates and the best money market rates, and some offer enticing high-yield savings accounts to boot.
So even if you come for the low-cost small-business checking, you could find yourself staying for more. All else being equal, we prefer banks that give you this option.
Business Checking FAQs
You have questions about small business banking. We have answers.
Can You Use a Business Bank Account for Personal Expenses?
Technically, yes, but it's not a good idea. You should keep your business finances separate from your personal finances for two reasons:
It makes business and personal budgeting much easier.
It keeps your business activities distinct from your personal activities for both tax and legal purposes, reducing your personal financial liability for lawsuits or other claims against your business.
The best way to keep business expenses separate from personal expenses is to maintain separate accounts for each. That's an easy lift with any of the providers on this list.
Does a Business Bank Account Build Credit for Your Business?
Usually, no. At least, not directly. Banks don't report deposit account information to credit bureaus on a regular basis.
However, if you have a business loan or line of credit with your bank, including a business credit card, you can and will build credit for your business. It's important to use these products responsibly by making timely payments and keeping credit line utilization low. Otherwise, your business credit score could suffer.
What Are Some Common Restrictions on Small Business Bank Accounts?
Most business bank accounts impose transaction limits and demand hefty minimum balances to waive high monthly maintenance fees (also known as monthly service fees).
That puts microbusiness owners and solopreneurs at a distinct disadvantage. And it's a stark contrast to the consumer banking world, where the best free consumer checking accounts cater to individuals and joint account holders who aren't swimming in cash.
Fortunately, friendlier business bank accounts are out there. You'll find many on this list.
How Many Bank Accounts Can Your Small Business Have?
There's no hard upper limit to the number of bank accounts your business can have.
That said, you shouldn't open an account just for the sake of opening an account. As your bank accounts multiple, managing them gets more complicated and time-consuming. With many business bank accounts charging maintenance fees and imposing transaction limits, the costs can add up quickly too. So if your business is relatively simple, it probably needs no more than two or three accounts.
How to Choose the Best Small Business Checking Account
If you've read this far, you've probably noticed that the best small-business checking accounts have certain things in common:
Low minimum balance requirements, if any
No monthly service fees or easy ways to waive those fees
High transaction limits or none at all
Seamless mobile banking experiences
Plenty of fringe benefits for growing businesses
Rewards, account yields, or other incentives for use
FDIC insurance up to the statutory maximum
The ideal business checking account for your needs should cover as many of these bases as possible. If you're not sure where to turn, know that any of the accounts on this would be a fine addition to your enterprise's financial portfolio.