When you shop for a new car, what do you do first? If you're like most people, your car-buying process starts with looking for the car itself. You compare models on sites like Edmunds.com, go on test drives, and decide exactly what model and options you want. Then, once you've found the car of your dreams, you sit down with the dealer to negotiate a loan.
Unfortunately, this is the worst possible way to shop for a car loan. Car dealers are experts at wringing as much money out of you as possible. Not only do they charge higher interest rates than banks, but they also try to stretch out loans for the longest possible term, carefully disguising the total cost of the loan by focusing solely on the size of the monthly payments. They also try to bundle all kinds of add-ons you don't need into the loan cost: extended warranties, floor mats, rustproofing, whatever they can sell you.
Car salespeople can get away with this because they typically hold all the cards in the loan negotiation. They know you can't just walk away, because you're already in love with the car. With that intoxicating new-car smell still lingering in your nostrils, you'll take whatever terms they offer to be able to drive it home that day.
To avoid this situation, you need to separate loan shopping from car shopping. This allows you to look for the best deal on a car loan the same way you would for a mortgage or home equity loan: by going to multiple lenders, comparing rates, and choosing the best deal. Shopping for your car loan this way this could save you hundreds or even thousands of dollars over the life of the loan.
Keep these tips in mind to get the best deal on your next new vehicle.
1. Look Into Financing First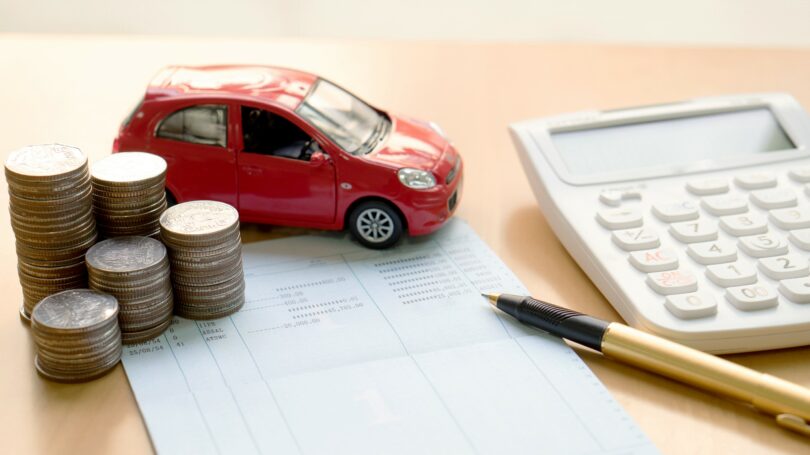 Financial experts at Consumer Reports, U.S. News, and Money magazine all agree: The best time to figure out how you'll pay for your new car is before you even start shopping for the car itself. You'll know what you can afford, and you won't risk falling in love with a car that will overstretch your budget.
Consider Paying Cash
The best way to fund your new car purchase, if you can afford it, is to buy the car for cash. That way, you'll pay zero interest, potentially saving thousands of dollars.
Of course, you can only do this if you have a significant amount of savings that isn't earmarked for retirement, your emergency fund, or some other specific need. But if you have the money, spending it on a new car is a better investment than letting it sit in the bank. The money you'll save by not having to take out a car loan will far exceed the amount you could earn at today's pitiful interest rates.
If you're worried about depleting your savings this way, consider "self-financing" your loan. After paying for the car out of your savings, take the money you would have spent on a monthly car payment and pay it back into your savings account each month. By paying this money to yourself, instead of to a lender, you'll not only avoid interest, but you also won't have to worry about having your car repossessed if you miss a payment.
Get Pre-Approved for a Bank Loan
If paying for your new car out of pocket isn't an option, your next best bet is to get a loan from a bank or credit union. These lenders can usually offer you a better interest rate than a dealership, and they won't try to pressure you into a longer-term loan. One easy way to shop around for a car loan is myAutoloan.com. They match you with four different lenders online so you know you're getting the best interest rate possible.
Experts recommend going to the bank before you start car shopping and getting pre-approved for an auto loan up to a certain amount. That way, you'll be under no pressure to sign up for dealer financing. You can still give the dealer a chance to get your business, but only if they can beat the terms offered by your bank. That puts the advantage in the negotiation on your side.
---
2. Check Your Credit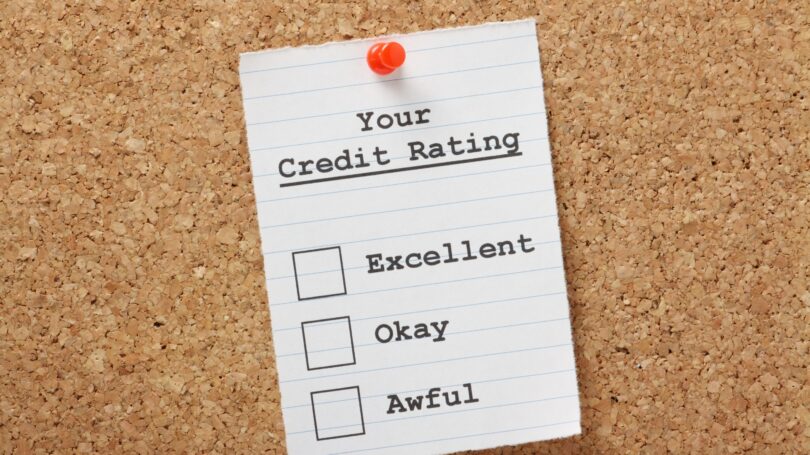 Before you start comparing car loans, check your free annual credit report and your credit score. There are several ways to check your credit score for free, including online through Credit Sesame. Doing this has two advantages.
First of all, knowing whether you have good credit or poor credit will give you a better idea of what interest rate you're likely to qualify for. That way, when a bank makes you an offer, you'll know if it's reasonable. Sites like ValuePenguin and myAutoloan.com can show you what auto loan rates are typical for your credit score.
Second, it gives you a chance to make sure your credit report is accurate. If you find any errors that could be dragging down your score — for instance, a loan you don't really have, or a missed payment that was actually made on time — you can correct these errors before you apply for a loan. To give yourself time to do this, plan to check your credit report a few months before you need to start loan shopping.
---
3. Know Your Budget
Another thing to do before you start comparing loans is to figure out exactly how much you can afford to pay for your car loan. Look at your monthly household budget and see how much of your money is already set aside for other expenses, such as housing, food, insurance, and utilities. Then, figure out how much that leaves you to devote to car ownership.
If you don't have a budget yet, now is a perfect time to set one up. You can sign up for an account with Personal Capital, and they will automatically import your account information into an easy-to-understand budget. They even calculate your net worth.
If this will be your first car, keep in mind that the cost of owning a car isn't limited to the loan payment. You'll also have to pay for car insurance, gas, maintenance, and maybe extra fees such as parking or tolls. If you're buying a used car, you could also face unexpected repairs that aren't covered by a warranty. On the other hand, you'll probably be able to drop some expenses you have right now for transportation, such as a monthly train or bus pass.
Let's say you're currently bringing home $2,500 per month, and you're spending $2,100 on expenses such as rent, food, and transportation. However, $100 of that is for your bus pass, so dropping that expense brings your budget down to $2,000 a month. That leaves you $500 a month to spend on all your car-related expenses. If you estimate that you'll need $75 a month for gas, $75 for maintenance, and $100 for insurance, that means $250 a month is the absolute limit you can afford for a car payment.
---
4. Shop Around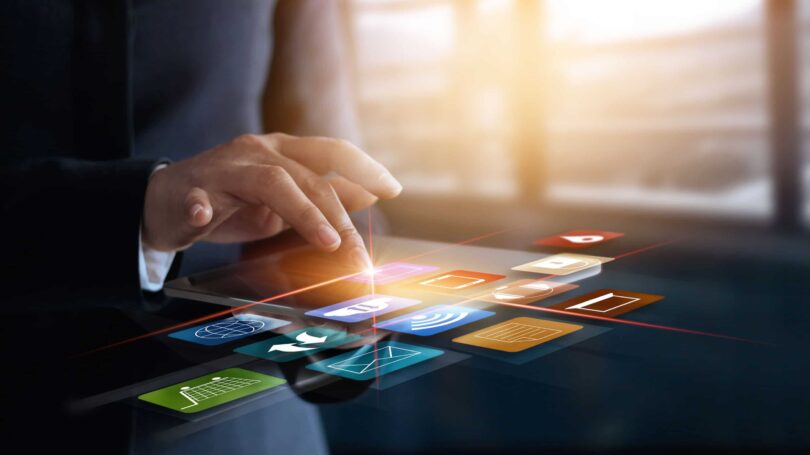 Once you know your credit score and budget, it's time to start looking for loans. Experts recommend getting quotes from three different lenders to make sure you're getting a good deal. According to Money magazine, there's probably no need to go to more than three lenders, since the offers you get aren't likely to vary too much.
Know Where to Shop
Places to look for a car loan include:
Local Banks. It's easy to check a bank's loan rates on its website, and many banks let you apply online as well. However, Consumer Reports recommends going to a local branch in person if you can. You'll be able to ask questions about the loan and avoid misunderstandings, and there's a chance you'll get a better offer this way. The bank where you have your checking or savings account is a particularly good place to start your loan shopping because it knows the most about you and your personal finances.
Credit Unions. If you have a credit union in your area, this is also a good place to shop for a loan. Credit unions generally offer lower interest rates and fees than banks, along with better, more personalized service. Also, according to U.S. News, many credit unions offer special loan programs for first-time car buyers and people with poor credit. However, you'll have to become a member of the credit union before you can take out a loan there.
Online Banks. Like credit unions, online-only banks typically offer lower interest rates than bank branches. They're also very convenient to use; chances are you can complete your loan paperwork without ever leaving your home. However, they usually can't provide the personal service that a bank branch or credit union can.
Before signing on with any lender, check it out and make sure it's trustworthy. Look at the bank's ratings with the Better Business Bureau and consult online reviews to see what other customers have to say about it. Even the best banks are likely to get a few complaints, but seeing a lot of them is a warning sign that a lender may be hard to work with.
Make Lenders Fight for Your Business
Lenders aren't legally required to offer you the best rate you qualify for. However, if they know you're shopping around, they'll have an excellent incentive to do so. Let them know you're getting quotes from multiple banks, and there's a good chance they'll come up with a better offer than their initial one.
One easy way to pit lenders against each other is to use an online loan service, such as LendingTree or myAutoloan.com. With these services, you enter your information just once and get offers from several competing lenders, including local, national, and online banks, credit unions, finance companies, and automakers' financing arms. The downside is that you risk being bombarded with calls and emails from all the lenders for weeks to come. Also, these online services don't usually cover local credit unions, so if you want a quote from one, you'll have to get that separately.
Limit Loan Shopping to 2 Weeks
There's one problem with getting quotes from several different lenders. Every time you apply for a new loan, whether you use it or not, it knocks a few points off your credit score. Thus, applying for a bunch of loans could bump your score down into a lower tier, making it harder to qualify for the best interest rates.
However, there's a way around this problem. If you make several loan applications within a two-week period, the credit bureaus ding you for only one loan inquiry on the assumption that you're doing exactly what you're doing: applying to multiple lenders for just one loan. So, to avoid hurting your credit score, aim to get all your loan shopping done within two weeks.
---
5. Focus on Total Cost
A big mistake many car shoppers make is to focus exclusively on the monthly payment, rather than the total cost of the loan. Of course, the monthly payment is important, because you need to be sure it will fit into your budget. But that doesn't mean the loan with the lowest monthly payment is the best deal.
For example, suppose you need to borrow $10,000 for your new car. One lender offers you a three-year loan at 3.5% interest, for a monthly payment of $293. Another offers you a five-year loan at 4% interest, with a monthly payment of just $184.
The second loan looks much more affordable, but you'll be making that monthly payment for an extra two years. The three-year loan will cost you $10,549 in total, while the five-year loan will cost $11,050. So, as long as you can manage the $293 monthly payment, the shorter-term loan is a better deal. You'll pay your car off faster, and you'll have an extra $501 in your pocket.
Here are a few tips for finding a loan that will keep your total cost as low as possible.
Compare Loans by APR
When you're comparing two different loan offers, the most important number to focus on is the annual percentage rate, or APR. This number shows you how much a loan will cost you each year in interest and fees. Comparing loans by APR is the easiest way to see which one will cost you more per year.
A lower APR can make a big difference in the cost of your loan. For example, let's say you want to borrow $15,000. A three-year loan at 4% will cost you $15,943 in total, while a three-year loan at 6% will cost $16,428 — a difference of $485.
Opt for a Shorter Loan Term
Another important factor is the length of your loan. The longer your loan term is, the longer you'll have to keep making payments. That means that, even if the APR stays the same, you'll end up paying more in total. For instance, a five-year, $15,000 loan at 4% costs $16,575 — $632 more than a three-year loan at the same APR.
However, longer-term loans usually don't have the same APR as shorter ones; they're usually higher. According to ValuePenguin, the average APR for a three-year loan is 3.71%; for a five-year loan, it's 3.93%. So choosing a shorter loan term will save you money twice: the APR will be lower, and the payments won't last as long.
The catch is that a shorter loan term means higher monthly payments. As a result, many car buyers these days are opting for longer-term loans to keep their payments as low as possible. According to Car and Driver, the average length of a new-car loan in 2019 was 69 months for a new car and 65 months for a used car. The most common loan terms are 24, 26, 48, 60, 72, and 84 months, which means some buyers are taking seven whole years to pay off their new cars.
Experts say this is a bad idea. Brian Moody of AutoTrader.com, speaking with Money magazine, recommends keeping your car loan down to four years or less if you can, and absolutely not going over five years. If you have to stretch your loan out that long to make the payments, Moody says, that's a sign you're buying more car than you can really afford.
Another big problem with long-term car loans is that you're more likely to end up with negative equity, otherwise known as being "upside down" or "underwater" on your car loan. That means that the amount you still owe on the car is more than the car is worth. If your car is stolen or totaled in an accident, the insurance company will pay you only the market value of the car, which won't be enough to pay off what you owe to the bank.
Make a Bigger Down Payment
Making a sizable down payment on your car keeps your loan costs down in a few different ways. First of all, it reduces the total amount you have to borrow. That, in turn, lets you get a shorter-term loan, which usually comes with a lower APR.
Also, making a larger down payment improves your loan-to-value ratio, or LTV — the percentage of the car's value that's borrowed. Lenders prefer to make loans with a lower LTV because they're less risky. If you can keep your LTV low with a big down payment, or by trading in an old car with significant value, lenders are likely to offer you better rates and terms on your loan.
Another perk of making a big down payment is that it reduces your risk of becoming upside down on the loan. The more of the car you own outright, the better the chances are that the car's value will stay above the amount you owe. Consumer Reports recommends making a down payment of at least 15% on a new car purchase, or else bringing a trade-in worth the same amount.
Use Online Loan Calculators
Comparing different loan offers can be tricky. You know that a lower APR and a shorter loan term are generally better, but what if one lender offers you a 36-month loan at 4.3% and another offers a 48-month loan at 4.1%? How can you figure out which loan will cost less overall?
The easiest way to solve this problem is with an online loan calculator. The loan calculator from U.S. News can figure out your monthly loan payment based on the car's purchase price, your down payment, and the terms of the loan. You can then calculate the total cost by multiplying this monthly payment by the number of months in the loan term.
Even easier, the car loan calculator built into Google can calculate both your monthly payment and the total cost of the loan based on the APR and loan term. However, it can't factor in details such as the value of your trade-in or down payment.
Another car loan calculator, this one available from Edmunds, can help you compare a car loan from the bank to a cash-back offer from the car dealership. You can enter the APRs for both loans, along with the size of the rebate being offered, and see at a glance which will save you more money.
---
6. Read the Fine Print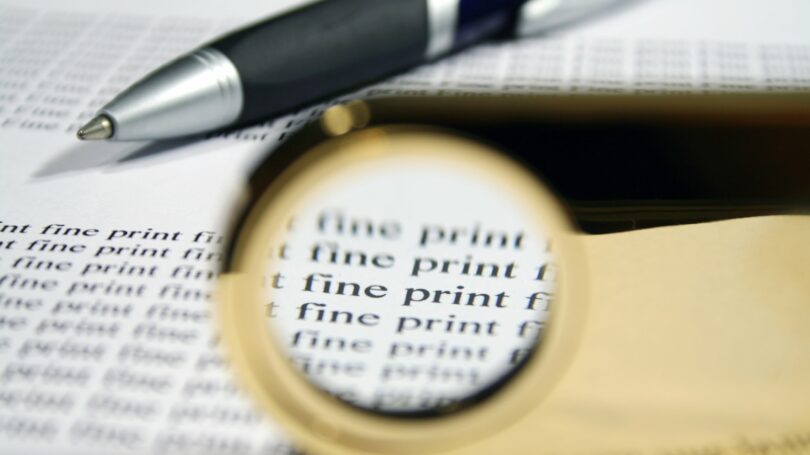 Before you sign off on any loan, make sure you've read the fine print. If you don't have time to go through it all right there in the office, ask to take the paperwork home with you. If the lender doesn't agree to that, walk away. After all, you're about to put your name to a legal agreement that will last for years, so you have the right to know exactly what's in it.
Here are some specific points to look out for as you read:
All the Numbers. Check the numbers in the paperwork to make sure the deal you're signing is the same deal you agreed to. Make sure the APR, loan term, fees, and monthly payment are all what the lender promised.
Prepayment Penalty. Some loans come with a prepayment penalty — an extra fee you'll have to pay if you want to refinance the loan or pay it off early. A prepayment penalty isn't necessarily a deal-breaker, but you should know it's there and how much it is.
Variable Interest Rate. Some loans come with a variable interest rate that can change over the life of the loan. If your loan includes this feature, make sure you know exactly how high the APR could get and how big your monthly payment could end up being. If the maximum payment doesn't fit your budget, the loan is no good for you.
Binding Arbitration. This clause means that if you have any dispute with the lender, you aren't allowed to take it to court. Instead, you have to bring your case before an arbitrator hired by the company. If the contract has an arbitration clause, read it carefully and make sure it's something you can live with before you sign.
---
Final Word
If you follow these steps before you even walk into a dealership, then you, not the dealer, will be in control of the negotiations. You'll know exactly what you can afford, and you'll know you have the financing already lined up. That leaves you free to focus on getting the best car for the best price.
If all this sounds like too much hassle for you, consider using a car-buying service. These companies negotiate car pricing for you — some for free, others for a fee. Just keep in mind that you might not get as good a deal going through a service as you could negotiating on your own.