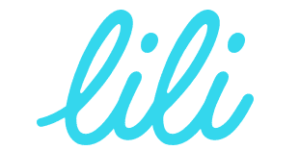 Lili
Monthly fee:

Up to $35, depending on plan

Minimum deposit:

$0

Minimum ongoing balance:

$0

Rewards:

Yes, at participating merchants only

Account yield:

Up to 2.00% APY

Deposit insurance:

Yes, up to $250,000
The best bank accounts for freelancers, side hustlers, and independent professionals are designed to grow with their users. While most freelancers never turn their enterprises into full-fledged businesses with dozens or hundreds of employees, some do. And they'd prefer not to switch business banks multiple times as they grow.
Lili hears this loud and clear. It's a flexible financial app designed for sole proprietors and larger businesses alike (though not the very largest). It's mobile-first and user-friendly. And it has a free version that many users won't ever grow out of.
Lili has some imperfections, not least that its more comprehensive plans are expensive. But it's definitely worth considering if you're in the market for a new business banking partner or seeking one out for the first time.
What Is Lili?
Lili is a financial technology app that offers business banking services through its FDIC-insured banking partner, Choice Financial Group. It has four account plans:
Lili Basic, which provides basic banking functions for sole proprietors
Lili Pro, which adds debit card rewards, interest on eligible balances, and some other useful features
Lili Smart, which adds bookkeeping, invoicing, tax reporting, and other business functions
Lili Premium, which adds a dedicated account manager and priority support
Lili Basic is always free. The other plans have monthly fees ranging from $9 to $35. The minimum deposit and ongoing balance requirement is always $0, and Lili never charges overdraft fees.
What Sets Lili Apart?
Lili stands out from similar business financial apps in several ways:
More plans to choose from. Lili has four plan options, from bare-bones Lili Basic to feature-rich Lili Premium. Most competitors have one or at most two plans to choose from.
Lots of features in higher-priced plans. Lili Smart and Lili Premium pack in a lot of features, including some (like custom financial reporting and tax reporting) that most competitors don't offer.
Potential to earn interest on balances and rewards on purchases. All Lili plans except Basic pay interest on eligible balances and rewards on purchases with participating merchants. The rewards program isn't amazing, but the interest rate (currently 2.00% APY) is among the best of any business checking account.
Lili Plans & Pricing
Lili has four plans, one free and three paid. The paid plans build on Lili Basic's core banking functions.
Lili Basic (Free)
Lili Basic is Lili's base plan. It's always free to use. It has a simple set of basic banking and money management features:
Checking account with a Visa debit card
Fee-free ATM withdrawals at about 40,000 locations
Direct deposits arrive up to two days early
Domestic wire transfers
Automated savings
Lili Pro ($9 per month)
Lili Pro has all the features of Lili Basic, plus:
Cash-back rewards on eligible debit card purchases with specific participating merchants
2.00% APY on balances set aside for savings
Automatic tax savings in separate buckets (for estimated and annual tax payments)
Fee-free overdraft protection up to $200
Expense management tools that allow you to organize your expenses into categories for budgeting and tax purposes
Receipt uploading and tagging
Lili Smart ($20 per month)
Lili Smart has all the features of Lili Pro, plus:
Automated expense management, which Lili calls "smart bookkeeping"
On-demand financial reporting, including cash flow and profit-and-loss statements
Create, send, and track invoices
Online payments through the invoicing feature
Prefilled business tax forms for annual tax filing
Lili Premium ($35 per month)
Lili Premium has all the features of Lili Smart, plus a dedicated account manager and priority customer support. It's appropriate for higher-revenue businesses with complex and potentially urgent financial needs, but otherwise it doesn't add much value.
Key Features of Lili
Before you choose a Lili plan, take a closer look at what you actually get from each of its key features.
Account Fees & Minimums
Lili Basic has no monthly or annual fee. Fees for paid Lili plans range from $9 per month for Lili Pro to $35 per month for Lili Premium.
Lili has no minimum opening deposit or ongoing balance requirements.
Visa Debit Card & Cash-Back Rewards
All Lili accounts come with a free Visa debit card accepted at millions of merchants worldwide. Paid plan users earn variable cash-back rewards on purchases with eligible partner merchants, but earning potential is limited.
Account Yield
Lili pays no interest on Basic accounts. For the three paid plans, all balances earn 2.00% APY.
Early Direct Deposit
If the payer qualifies, and most do, Lili delivers direct deposit payments up to two days early. This covers not just W-2 income (if you earn any) but also 1099 payments paid by clients you serve in an independent contractor capacity and payouts from payment processors like Square.
ATM Access
All Lili users get fee-free access to about 40,000 ATMs. Out-of-network ATMs may charge withdrawal fees and other surcharges that Lili can't control.
Automated Savings
Lili has an automated savings feature that you can set to transfer a specific dollar value or percentage at regular intervals or whenever an inbound payment hits your account. The saved amount sits in a separate bucket that Lili won't pull from to pay scheduled bills or debit card transactions.
Overdraft Protection
All three of Lili's paid plans come with fee-free overdraft protection up to $200. The free version doesn't have this benefit; Lili may simply deny negative-balance transactions on the Basic plan.
Expense Management & Financial Reporting
All three Lili paid plans have built-in expense management tools that let you categorize individual purchases and upload receipts with custom notes. Lili Smart and Lili Premium allow you to automate this process, saving time and busy work, and add custom financial reporting to the mix.
Invoicing & Customer Payments
Lili Smart and Lili Premium have built-in invoicing software that allows you to create and send unlimited custom invoices. You can track each invoice within the app and manually or automatically send payment reminders. You can also accept payments directly within the app, though payment processing fees may apply.
Tax Support
Lili Smart and Premium provide prefilled tax forms (Form 1120, Form 1065, and Schedule C) for convenience at tax time. Lili doesn't prepare or file taxes on your behalf, but this feature does a lot of the legwork to help you stay on top of your annual tax obligations.
Pros & Cons
Lili is a comprehensive business financial app with plenty of advantages and a few important downsides to note.
Pros
Excellent yield on eligible balances in paid plans
No minimum
Direct deposit up to two days early
Lots of extra nonbanking features in paid plans
Cons
Potential for high monthly fees and questionable value
No interest on Basic plan balances
Limited debit card rewards
Pros
Lili's higher-priced plans pack in a lot of features and benefits, to the point that they can plausibly replace some third-party business software that you'd normally need to pay separately for.
Excellent yield on eligible balances. If you have one of Lili's three paid plans, you can earn 2.00% APY on saved balances. That's enough to offset the monthly fee if you have a significant cash cushion.
No minimums. There's no minimum balance required to open or maintain a Lili account. That's very good news for cash-strapped freelancers and cost-conscious larger businesses too.
Early direct deposit with all plans. Lili delivers direct deposit payments up to two days ahead of schedule, which can make a big difference for businesses that routinely face cash crunches.
Big fee-free ATM network. Lili has about 40,000 fee-free ATMs in its network. They're scattered across the United States, so you're never far from one.
Lots of extra features on the paid plans. Lili's paid plans have tons of potentially valuable features, including custom expense tracking and financial reporting and unlimited invoices. For many freelancers and owners of relatively simple businesses, these features are powerful enough to replace third-party software subscriptions.
Cons
Lili's free plan has fewer features than comparable freelancer-friendly platforms, and the app's rewards program leaves something to be desired.
High monthly fee (and questionable value) for Lili Premium. Lili Premium costs $35 per month, $15 more than Lili Smart. Its only added benefits are a dedicated account manager and priority customer support, which many users won't find necessary.
No interest on Lili Basic balances. Lili Basic balances earn no interest. If you want to earn 2.00% APY with Lili, you need to pay at least $9 per month.
No cash-back rewards for Lili Basic users. Lili Basic has no cash-back rewards program. That's a drawback relative to other free or very cheap freelancer-friendly bank accounts with legitimate rewards programs.
Limited cash-back rewards for higher-priced plans. Even at higher price points, Lili's rewards program is subpar. It applies to purchases with a limited number of participating merchants rather than category-wide spending.
How Lili Stacks Up
Before you sign up for Lili, see how it compares to another popular business financial app that goes beyond basic banking functions: the NorthOne Deposit Account. See how the two compare.
| | | |
| --- | --- | --- |
| | Lili | NorthOne |
| Monthly Fee | $0 to $35, depending on plan | $10 |
| Minimum Balance | $0 | $0 |
| Yield | 2.00% APY | None |
| ATM Fees | Free at 40,000+ ATMs | None |
| Invoicing | Built in | External integration |
| Accounting | Built in | External integration |
| Tax Management | Built in | External integration |
| Rewards | Limited | None |
Lili is a more comprehensive app overall, with more built-in features beyond its core banking capabilities. It's also the clear choice for users looking to earn interest. But many of its best features are only available on paid plans that can exceed NorthOne's monthly cost.
Final Word
Lili is one of the more flexible business banking solutions on the market right now. Its free version is adequate for freelancers and independent professionals with straightforward finances, while its higher-priced plans can accommodate bigger businesses' more complex financial needs. Those plans have some useful nonbanking features that can replace paid third-party software subscriptions, reducing overhead costs.
Lili has some important downsides though, especially at the highest and lowest plan levels. The free version is very basic, to the point that its value is questionable even with no monthly fee, while the highest-priced plan is expensive even for well-capitalized business users. There's certainly a lot to like about Lili, but definitely shop around before opening an account.
The Verdict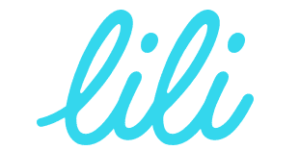 Lili
Lili is a feature-rich financial app for small businesses and independent professionals. It's designed to scale as your business grows, and its higher-priced plans could potentially replace your existing invoicing and accounting software. But those plans are pricey for freelancers and budget-conscious businesses, and the free version is bare-bones.
Editorial Note: The editorial content on this page is not provided by any bank, credit card issuer, airline, or hotel chain, and has not been reviewed, approved, or otherwise endorsed by any of these entities. Opinions expressed here are the author's alone, not those of the bank, credit card issuer, airline, or hotel chain, and have not been reviewed, approved, or otherwise endorsed by any of these entities.