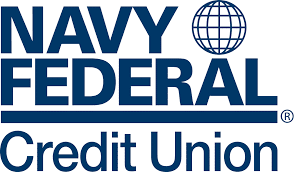 Pros
Full deposit account lineup
Competitive CD yields
Generous rewards credit cards
Cons
Membership restricted to service members and their families
No insurance products
Mediocre savings yields
Navy Federal Credit Union (NFCU) is one of the biggest and best-known credit unions in the United States. One look at its product and service lineup and it's not hard to see why — from basic savings and checking accounts to specialty loans and lines of credit, NFCU is a one-stop banking institution.
There's just one catch: NFCU membership isn't open to the general public. You need to have some association with the U.S. Armed Forces or Department of Defense to open an account here.
But that still means millions of people are eligible for NFCU membership. Including you, perhaps. Read on to find out what to expect if you're fortunate enough to join.
Key Features of Navy Federal Credit Union
Navy Federal Credit Union offers a full lineup of deposit accounts and a wide variety of loans, plus some nice value-adds for its members. These are its most important features and capabilities.
Becoming a Member
Navy Federal Credit Union membership isn't available to everyone, unfortunately. You must meet at least one of these criteria to be eligible to join:
Be a U.S. Service Member. Members of any branch of the U.S. Armed Forces are eligible to join NFCU. This includes officer trainees, reservists, and National Guard members. Veterans, retirees, and annuitants are eligible for membership as well.
Be a Qualifying Family Member. Immediate family members of eligible service members can also join NFCU. This includes spouses, parents, grandparents, children, grandchildren, siblings, and other household members.
Work for the U.S. Department of Defense. Civilian Department of Defense employees and contractors are eligible to join NFCU. Retirees and annuitants are eligible as well.
Checking Accounts
NFCU offers several different checking accounts tailored to specific users:
Free Active Duty Checking is a free checking account tailored to active duty members but open to others with qualifying direct deposit as well. Benefits include access to military pay one day early and a nominal yield on eligible balances.
Free Easy Checking is a similar free checking account with a nominal yield and optional overdraft protection. Qualifying direct deposit is required here as well.
Free Campus Checking is a student checking account for people between ages 14 and 24. There's no minimum deposit to open an account.
Free EveryDay Checking is a free checking account for adults that doesn't require a regular direct deposit and has virtually no other requirements to speak of, including minimum balance.
Flagship Checking is a high-yield checking account with a $10 monthly fee that's easy to waive with an average daily balance of $1,500 or more.
All checking accounts come with a Mastercard debit card that's accepted at millions of merchants worldwide.
Savings Account
Navy Federal Credit Union's savings account has a decent but not spectacular yield that's not competitive with the leading online banks. On the bright side, it requires just $5 to earn that yield and has few other hoops to jump through. There's no monthly fee either.
Saving for retirement? You can structure your NFCU savings account as a Roth or traditional IRA, with all the tax benefits those account types entail.
Certificates of Deposit
NFCU offers standard certificates of deposit (CDs) with competitive yields and terms ranging from three months to seven years. Rates increase with term length and remain fixed for the entire term. You make a single opening deposit, and early withdrawals may trigger interest penalties.
NFCU offers three nonstandard CD types, all of which are more flexible than standard CDs. Notably, and unusually in the CD world, these products allow you to add money at any time.
Money Market Accounts
NFCU's money market savings account promises slightly higher yields than the regular savings account, although you need a balance of at least $10,000 to qualify for the best interest rates. Otherwise, the two accounts are similar.
Want to park a lot of cash? NFCU's jumbo money market accounts deliver special higher rates on balances above $100,000.
Education Savings Accounts
You can set up a 529 education savings plan through NFCU. Choose from one of three structures: traditional savings account, money market savings account, or certificate of deposit.
Credit Cards
NFCU issues several credit cards backed by Visa, Mastercard, and American Express. The exact lineup changes over time, but the most popular cards include:
NFCU cashRewards Credit Card, which earns up to 1.75% cash back on eligible purchases
NFCU Platinum Credit Card, an unsecured low-APR credit card for people who carry balances from month to month
NFCU GO REWARDS® Credit Card, which earns up to 3 points per $1 spent on eligible purchases
NFCU nRewards® Secured Credit Card, a secured credit card that's an ideal first card for people in the process of building credit
Auto Loans
NFCU offers low-APR auto loans for purchase and refinance transactions. Members may also qualify for savings and other perks through NFCU's auto industry partners, including Liberty Mutual, TrueCar, and CARFAX.
Real Estate Loans and Lines of Credit
NFCU offers VA home loans and conventional mortgage loans through its home lending arm. Rates are very competitive, and due to their service affiliations, many members qualify for VA loans with more favorable terms than the typical fixed-rate conventional product.
NFCU also offers home equity loans and lines of credit. Unlike most home equity products, which top out at 80% or 85% loan-to-value (LTV), NFCU's home equity loans let you borrow up to 100% of your home's value. Its home equity lines of credit go up to 95% LTV.
Personal Loans
NFCU offers unsecured and secured personal loans with competitive rates.
If you're able to keep your term under about three years, you'll qualify for a much lower interest rate — not too far above a typical conventional mortgage rate, depending on your credit score. You can borrow up to $50,000 on an unsecured personal loan here.
NFCU's secured personal loans are relatively rare in the banking world. They're secured by the value of your savings account or CDs — you can borrow up to 100% against those balances at rates 2% to 3% higher than their current yields.
Student Loans
NFCU makes private student loans and offers student loan refinancing for students and parents.

Loans originated by NFCU have 10-year terms and a variety of repayment options while you're still in school. You can get a cosigner release after 24 months of consecutive, on-time principal and interest payments.
Refinance loan terms range from five to 15 years and offer cosigner release after 12 months of consecutive, on-time principal and interest payments.
Rates are competitive on both loan types, and you'll qualify for a 0.25% rate discount when you set up automatic payments.
Specialty Loans
NFCU offers a few less common loan types for vehicles and durable goods purchases:
Motorcycle and scooter loans
Camper, trailer, and RV loans
Personal watercraft loans
ATV and snowmobile loans
If you qualify, you can get any of these loans with no down payment required. You can also refinance an eligible non-NFCU specialty loan into a corresponding NFCU product.
Additional Features and Tools
NFCU makes some additional features and tools available to members free of charge:
Mortgage Calculators. You can calculate your monthly payment, the relative financial benefit of renting versus buying, the difference between a fixed rate and an adjustable rate, and more with NFCU's diverse array of mortgage calculators.
Auto Calculators. Figure out whether you should lease or buy, how much car you can afford to buy, and what your monthly payment might be at different loan sizes.
Savings Calculators. Calculate your monthly savings rate, how much your savings might grow over time, and the effects of trimming your monthly spending by different dollar amounts.
Seminars and Events. NFCU occasionally puts on financial education seminars and events at local branches, often in the Washington, D.C. area.
---
Advantages of Navy Federal Credit Union
Navy Federal Credit Union has some clear advantages for its members. You'll notice these soon after joining.
Full Lineup of Deposit Accounts. NFCU has multiple checking and savings accounts, including tax-advantaged options for retirement and education savings. You can do all your banking here without breaking a sweat.
Competitive CD Yields. NFCU's savings yields leave something to be desired, but its CD yields are just fine.
Generous Rewards Credit Cards. NFCU backs multiple low-fee rewards credit cards, plus a couple of low-interest and credit-building products to help get you back on track financially.
Low-Cost Financing With Secured Personal Loans. NFCU's secured personal loan is rare enough to warrant mention. It's a nice option if you need to bridge an income gap or cover an unexpected expense but don't want to spend down your nest egg in the process.
Lots of Specialty Loans Available. NFCU isn't just a prolific credit card issuer. In addition to personal loans, auto loans, and mortgages, you'll find a slew of specialty vehicle loans here for everything from snowmobiles to truck trailers.
---
Disadvantages of Navy Federal Credit Union
Navy Federal Credit Union isn't perfect. From strict membership requirements to no insurance products, it doesn't serve every possible customer or need.
Eligibility Is Limited to Service Members and Their Families. NFCU's biggest downside is its restriction on eligibility. If you're not a U.S. service member, member of an eligible service member's immediate family, or a civilian Department of Defense employee or contractor, you can't join NFCU.
No Insurance Products. Other than a discount-producing partnership with Liberty Mutual, NFCU doesn't offer any insurance products. And it doesn't underwrite any insurance products in-house.
Mediocre Savings Yields. NFCU's savings and money market account yields are not competitive with the leading online banks. CD rates are another story, but if you're looking to maximize your return on liquid savings, you have to look elsewhere.
---
How Navy Federal Credit Union Stacks Up
Navy Federal Credit Union is one of several financial institutions serving U.S. service members and their families. Perhaps its best-known competitor is USAA, a full-spectrum financial services provider offering banking, credit, and insurance products.
| | | |
| --- | --- | --- |
| | Navy Federal Credit Union | USAA |
| Eligibility | U.S. service members and their families, civilian DoD employees | U.S. service members and their families |
| Deposit Accounts | Checking, savings, money market, CDs | Checking, savings, money market, CDs |
| Credit Products | Credit cards, auto loans, home loans, specialty vehicle loans, personal loans, student loans | Credit cards, auto loans, home loans, specialty vehicle loans, personal loans |
| Insurance Available? | No | Yes |
---
Final Word
Navy Federal Credit Union has an impressive lineup of deposit accounts and credit products. If you qualify for membership — big "if" — you can do most if not all of your banking here.
That's not to say NFCU is perfect. If you're looking for amazing savings account yields, for example, you skip NFCU and open a true high-yield savings account instead.
Likewise, if you're in the market for an insurance bundle, you'll need to work with another institution. Perhaps NFCU competitor USAA, which got its start as an auto insurance company.
But if all you need is a solid checking account with low fees and user-friendly features, you could do worse than NFCU.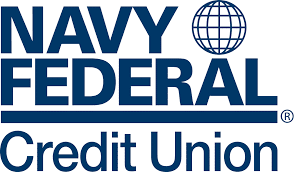 Pros
Full deposit account lineup
Competitive CD yields
Generous rewards credit cards
Cons
Membership restricted to service members and their families
No insurance products
Mediocre savings yields
Editorial Note: The editorial content on this page is not provided by any bank, credit card issuer, airline, or hotel chain, and has not been reviewed, approved, or otherwise endorsed by any of these entities. Opinions expressed here are the author's alone, not those of the bank, credit card issuer, airline, or hotel chain, and have not been reviewed, approved, or otherwise endorsed by any of these entities.