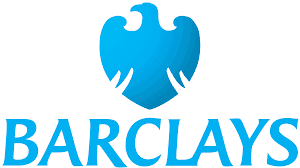 Pros
No monthly maintenance fees
No minimum to open a savings account
Excellent APYs across the board
Cons
No checking account
No physical branches
No loans
So, you're in the market for a new high-yield savings account. Or a longer-term certificate of deposit (CD). Or maybe both.
You know dozens of online banks can fill this need. You want one that really stands out, not only with category-leading yields but with a straightforward, user-friendly approach that puts you at ease.
Now the list is a lot shorter, but one bank that still makes the cut is Barclays Bank. Excellent interest rates, a simple online interface, great customer service — Barclays keeps things simple, and it shows. Read on for a closer look.
What Is Barclays Bank?
Barclays Bank is a division of Barclays Bank US. It's a branchless online bank that offers two accounts for savers: a high-yield savings account and a certificate of deposit with several term options.
I've used close to a dozen online savings banks for my own money over the years and reviewed dozens more. Barclays Bank is easily in the top 10% for yield, usability, and service.
Barclays Bank doesn't make loans or offer checking accounts, although its savings account is flexible enough to serve the day-to-day needs of people with simple financial situations.
Barclays Bank is one of the oldest banks operating in the United States. It got its start in the United Kingdom back in 1690 and has done business under the Barclays name since 1736. Over the years, Barclays has blazed new trails — hiring the first female branch manager and bringing the world's first ATM to market, among much else.
Barclays Bank continues to innovate with its online bank. This is just one of many lines of business under the Barclays umbrella, and it's separate from the rest. Having an account with Barclays Bank online doesn't entitle you to a credit card backed by Barclays, for example. But if you're looking for excellent yields and solid customer service, it's hard to do better.
---
How Barclays Bank Stacks Up
Barclays Bank has a lot in common with American Express Bank, an online financial institution that also focuses on high-yield savings products. Here's how the two stack up in a head-to-head comparison.
| | | |
| --- | --- | --- |
| | Barclays Bank | American Express Bank |
| Account Types | Savings, CDs | Savings, CDs |
| Savings Account APY | 4.35% | 4.30% |
| CD APY | 5.50% | Up to 3.00% |
| CD Terms | 12 to 60 months | 12 to 60 months |
---
What Sets Barclays Bank Apart?
Straightforward as it is, Barclays Bank is not your typical online bank. It stands out thanks to a long history (literally centuries) in business, excellent yields, and a user-friendly interface that's refreshingly free of clutter and unnecessary frills.
It Has Been Around Forever (Almost). Barclays Bank has been around for centuries. The online bank is a lot newer, of course, but it's still reassuring to do business with an institution with such a long history.
It Has Some of the Best Yields Around. Barclays Bank consistently offers some of the best savings and CD yields on the market. If your top priority is maximizing your return on savings, you can't do much better than Barclays Bank.
It's Uncluttered and Free of Frills. Barclays Bank has one of the simplest online banking interfaces and mobile apps around, and that's saying something. If you just want a place to manage your savings without unnecessary bells and whistles, Barclays is your speed.
---
Advantages of Barclays Bank
If you're in the market for a new savings account or CD, you need to take a look at Barclays Bank. Key selling points include no maintenance fees or minimums, a nice lineup of account types with competitive interest rates, and useful tools for savers.
No Monthly Maintenance Fees. Barclays Bank doesn't charge monthly maintenance fees on any of its accounts. You don't need to worry about meeting balance or transaction requirements to avoid a monthly levy here.
No Minimum Balance Requirements to Open a Savings Account. You can open a savings account here with any amount of money. The same can't be said at many competitor banks.
CD Terms Ranging From 12 Months to 60 Months. Barclays Bank offers several CDs with terms ranging from 12 months to 60 months. That makes it a breeze to set up a CD ladder and stack your savings to maximize interest.
Excellent Yields Across the Board. Barclays Bank has some of the best savings yields of any online bank, which is saying something. Shop around if you must, but you'll probably find yourself back at Barclays.
Useful Tools for Savers. Barclays Bank's Savings Assistant and CD calculator tools simplify the often frustrating process of making a savings plan. It couldn't be easier to set goals and game out your returns here.
---
Disadvantages of Barclays Bank
No online bank is perfect, and Barclays Bank is no exception, even if it's better than most. Consider these drawbacks before opening an account.
No Checking Account. Barclays Bank doesn't offer a checking account or debit card, which means no ATM access. This is a bummer for people seeking a one-stop online bank, although Barclays Bank's savings account is flexible enough to use as a day-to-day account if your financial situation is straightforward and you rarely use cash.
No Bank Branches. A search for Barclays Bank branches online returns fewer than a dozen locations in the United States. None serve ordinary banking customers — they're all investment bank branches. So if you want to talk to a banker or teller in person, Barclays isn't your bank.
No Loans. Barclays US does back dozens of credit cards, including a dizzying array of co-branded travel cards. Barclays Bank doesn't issue any personal loans, home loans, or lines of credit directly. This particular online bank is for deposit customers only.
---
Barclays Bank Products & Pricing (Account Types)
Barclays Bank offers two deposit account products: a high-yield savings account and a certificate of deposit with several term options. Both are FDIC insured up to the statutory limit of $250,000 per account type.
Here's what you need to know about each.
Savings Account
The Barclays online savings account is a high-yield savings account that currently yields 4.35% APY.
There's no minimum balance to open this account and no ongoing monthly maintenance fee, so it's perfect for people just starting down the road to saving.
Other notable features of the Barclays Bank online savings account include:
Direct Deposit. You can set up direct deposit from any external bank account at no charge here. If you want to get paid into your Barclays savings account, no problem.
Free Online Transfers. Barclays allows free internal transfers and external transfers at no charge. It's easy to transfer funds in and out of your account at Barclays.
Consistently High Savings Rate. Barclays touts a savings rate 5x the national average. Your yield here might not keep pace with inflation, but you'll do a lot better than with traditional brick-and-mortar banks.
Certificates of Deposit (CDs)
Barclays Bank offers a high-yield certificate of deposit with six term length options:
12 months
18 months
24 months
36 months
48 months
60 months
CD rates range as high as 5.50% on the 12-month and 5.25% on the 18-month CDs. The 60-month CD yields 4.50%. Remember that early withdrawal penalties may apply if you close your CD early or make a partial withdrawal.
Notable features of Barclays online CDs include:
No Maintenance Fees or Minimums to Open. "No maintenance fees or service fees" is pretty standard in the CD world, but no minimum deposit to open an account and no minimum balance to maintain one are not. Again, great news if you don't have loads to save right now.
14-Day Grace Period. You have 14 days to fund your account after opening it. So you don't have to have the funds available to transfer in the same day you get your new account.
Daily Compounding. Barclays Bank compounds interest daily rather than monthly, quarterly, annual, or at maturity. This won't earn you a ton extra, but it's worth anywhere from a few cents to a few dollars, depending on how much you have on deposit.
---
Additional Features of Barclays Bank
What else does Barclays Bank bring to the table? For starters, two useful tools for savers and a customer support team available during extended business hours.
Savings Assistant
Savings Assistant is an interactive calculator that helps you calculate how long it'll take to save for goals you've defined.
Use the simple dropdown menus to specify a savings goal and amount, indicate how much you've saved already, and set a monthly savings rate. Savings Assistant tells you how long you'll need to save at your monthly rate to reach your dollar goal.
CD Calculator
CD Calculator is another interactive tool that helps you calculate (and visualize) how much you'll earn over the life of a CD. Simply input your initial CD deposit and term, and the calculator tells you how much you'll have at the end of the term.
Customer Support
Barclays Bank's customer support team is available by phone seven days a week from 8am to 8pm Eastern. The customer service phone number is 888-710-8756.
Barclays Bank customer support also monitors the bank's Facebook, Twitter, YouTube, and Instagram accounts.
---
Final Word
Barclays Bank has two fantastic financial products for savers: a high-yield savings account and a certificate of deposit with terms ranging from 12 to 60 months and yields up to 5.50%.
It has lots of other advantages, from no minimums on savings to no monthly maintenance fees.
It's not quite a full-service online bank, however. It's missing — for now, at least — checking accounts and loan products. If you're looking for a high-yield checking account, you won't find it at Barclays Bank. (Yet.)
But Barclays Bank is still a fantastic place to park money you don't need right away.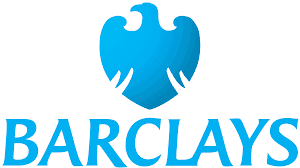 Pros
No monthly maintenance fees
No minimum to open a savings account
Excellent APYs across the board
Cons
No checking account
No physical branches
No loans
Editorial Note: The editorial content on this page is not provided by any bank, credit card issuer, airline, or hotel chain, and has not been reviewed, approved, or otherwise endorsed by any of these entities. Opinions expressed here are the author's alone, not those of the bank, credit card issuer, airline, or hotel chain, and have not been reviewed, approved, or otherwise endorsed by any of these entities.