Since the Great Recession between 2007 and 2009, the global economy has struggled to sustain reliable and long-term growth. This is largely due to the fluctuating fortunes of individual economies and market sectors. Considerable peaks and troughs in real estate and a prevailing lack of permanent job opportunities create unsustainable booms and sudden, unexpected busts.
The need to create a buoyant financial landscape with long-term prospects has never been more pressing. With this in mind, now is the ideal opportunity for government and economic leaders from around the world to consider innovative and unusual methods to drive long-term growth. While some of these ideas may be controversial, it is important to weigh concerns relative to the benefits offered by these methods for developed and developing economies alike.
Controversial Methods to Drive Economic Growth
1. Legalize Drugs and Other Illegal Substances
The legalization of drugs is an issue that continues to divide opinion, but it cannot be denied that this option offers a number of potential benefits to global authorities. At present, government bodies tend to take a reactive approach to managing drug use and its impact, usually by spending billions every year on healthcare, law enforcement, and the incarceration of dealers. In terms of minimizing these costs, the option of legalization is one that at least deserves serious consideration and discussion.
This is a path that the Portuguese government followed in 2001, when it decriminalized the use and possession of heroin, cocaine, and marijuana so that it could focus on treatment and prevention as an alternative. According to Scientific American, this paid dividends within five years, as the number of annual deaths from street drug overdoses dropped from 400 to 290, and the number of new HIV cases caused by using dirty needles tumbled from 1,400 to just 400 by 2006.
In terms of financial savings, the State of Colorado offers the most effective example of how legalization can be productive for an economy. Since decriminalizing marijuana in March of 2014, data produced by the Uniform Crime Reporting Unit suggests that the overall rate of crime has decreased. Furthermore, according to the Drug Policy Alliance, the state also garnered more than $10 million in taxes from the sale of the drug during the first four months following legalization. With much of this capital earmarked for public school infrastructure and raising awareness about the dangers of drug abuse, it is clear that the legal distribution of drugs can generate significant revenue and drive economic expansion.
2. Regulate and Monetize Online Gaming
According to Statista, the global online gaming market is expected to be worth $41.4 billion in 2015. There is a unique opportunity for governments to capitalize on this growing market by introducing a bill legalizing online gambling activity in their country and monetizing it for taxation and licensing purposes.
Research on legalizing gaming in Australia by Casino Reef looked in detail at how much of a difference this extra money could make to the Australian economy and governmental spending. Its findings were insightful, as it is estimated that such a bounty would be able to subsidize at least 10,290 university degrees in the skills that are most desired. The hypothetical subsidy includes the cost of living for students who live away from home, and would remove many of the financial barriers that deter students from pursuing higher education.
Many may oppose the legalization and regulation of online gambling on moral and social grounds. However, government bodies could be missing out on significant revenue and the opportunity to deliver benefits (such as higher education) to a larger number of citizens.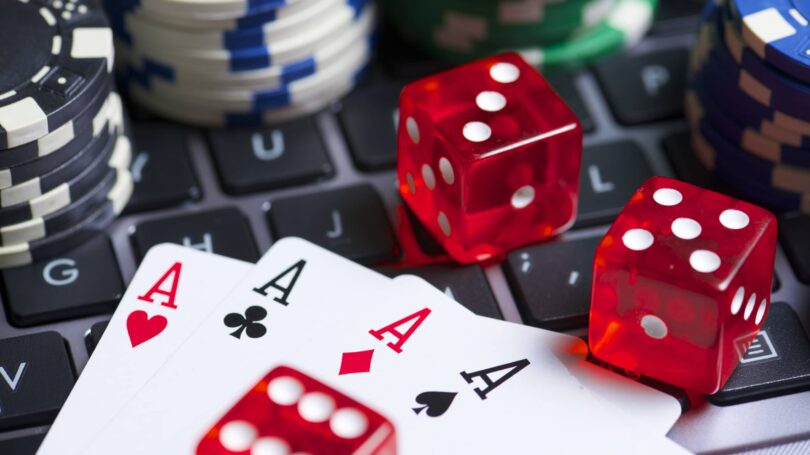 3. Enforce Jobless Citizens to Work on a Volunteer Basis
While the rate of unemployment in the U.S. may have fallen, joblessness remains a huge issue in both the American and global economy. According to Al Jazeera, in 2014, this was rated by the International Labor Organization as one of the two key problems faced by political leaders, alongside low wage growth and the rising cost of living.
Experts have suggested that these issues have persisted due to sluggish growth in the wake of the Great Recession, which makes it crucial that governments are proactive when identifying sustainable solutions. This has also encouraged members of The World Bank to establish Solutions for Youth Employment, a program targeted at young adults who are struggling to find work.
However, political leaders may also want to take a more direct approach to challenging long-term unemployment, primarily by enforcing those without work to volunteer and gain experience in the labor market. This may help citizens both young and old to develop viable workplace skills and build a resume, which in turn can help them find employment in the future. The 2013 Deloitte Volunteer IMPACT Survey found that 76% of HR executives responded positively to the skills and experience that candidates acquire while volunteering, and this could help to maintain lower unemployment rates and reduce the amount paid out in benefits every single year.
Final Word
Economic downswings have caught many by surprise, primarily when they've followed a period of sustained growth. This highlights the fragility of the global economy, which continues to transition between growth and decline while remaining vulnerable to sudden change. The way in which countries react to such change is crucial, especially if we are to enjoy long-term and sustainable economic growth throughout the world.
While these measures may be controversial and dismissed by some, they are surely worthy of discussion and further consideration. Without an ability to think creatively and adopt aggressive measures that actively drive growth, we run the risk of repeating history and becoming trapped in a negative cycle of boom and bust.
What are your thoughts on these methods of boosting the economy?