You wish you had good credit. But it's just not in the cards right now. Maybe you're still in the process of rebuilding your credit after a bankruptcy or foreclosure, or perhaps you're simply dealing with overwhelming student loan debt that's dragging down your credit score.
Whatever the case, you won't qualify for the best rates and terms on a personal loan to consolidate existing debt or finance a big project. But you're not entirely out of options. As it turns out, many personal loan providers cater to people with bad credit — and the deal is often better than you'd expect.
The Best Personal Loans for Bad Credit
These are the best personal loan companies for people with bad credit or no credit. You'll recognize many from our guide to the best online installment loans for bad credit.
Each does at least one thing really well, whether it's offering reasonable interest rates or extending credit to recent immigrants to the United States. Our best overall pick provides the best value for borrowers with subprime credit, in our estimation.
---
Best Overall: Earnest
Earnest is a loan broker, which means it works a little differently than the other providers on this list. Rather than originate and fund loans itself, Earnest sends your information to every lender in its vast network. Interested lenders respond with loan offers. Earnest then organizes and presents those offers to you, letting you compare apples-to-apples and select the best loan option for your circumstances.
This approach is a big reason why Earnest is the best overall personal loan provider for people with bad credit. It offers a much greater range of choice and increases the chances that you'll get a loan offer you can live with — one with favorable rates and terms, even if your credit isn't where you'd like it to be.
Additional features of Earnest include:
The option to borrow up to $100,000, although borrowers with poor credit generally qualify for lower loan amounts
Credit lines and installment loans available
The best available rates from participating lenders
Loans available with no origination fees, subject to underwriting and borrower qualification
Option to choose lenders that consider noncredit factors in underwriting, such as your educational attainment, work history, and savings rate
---
Best for Debt Consolidation: Payoff
Payoff specializes in debt consolidation loans for people with credit card debt. In our judgment, it does this better than any other lender around.
Payoff's relatively lenient underwriting requirements make it appropriate for subprime borrowers, although not those with severely impaired credit. You can qualify for a Payoff loan with a FICO score as low as 600.
Additional features:
Loan amounts up to $40,000
Choose from 24-month to 60-month terms
Pay an origination fee up to 5%, depending on underwriting
---
Best for People With Limited or No Credit: Upstart
Upstart is another loan broker. While it can't match Earnest's reach, it does have a relaxed underwriting process that makes it a strong choice for applicants with impaired credit. Even if your FICO score is below 600, you can qualify for an Upstart personal loan.
But Upstart really shines for people with limited or no credit. That's because Upstart is one of just a handful of providers to consider noncredit factors like work history, educational attainment, and savings rates. If you've been excluded from consideration elsewhere because you don't have a FICO score, give Upstart a look.
Additional fees:
Origination fees up to 8% for borrowers with limited or impaired credit
Borrow as much as $50,000 if you qualify
Choose from repayment terms as long as 60 months
No prepayment penalties
Next-day funding for qualified applicants, although applicants with impaired or limited credit may take longer
---
Best for Immigrants: Stilt
Stilt is another lender that considers noncredit factors when making underwriting decisions. This is a good thing both for unbanked American citizens and Americans with limited or no credit history, putting Stilt in good company with Upstart and others.
But Stilt appeals to another group of borrowers that other lenders often overlook: recent immigrants to the United States, including people here on eligible work visas.
As long as you have a U.S. bank account and can prove you live and work in the U.S., the fact that you're not a U.S. citizen or permanent resident won't disqualify your Stilt loan application. And because Stilt uses noncredit factors like work history and educational attainment in underwriting decisions, you don't have to worry about a low U.S. bank account balance or other negatives when you apply.
Additional features:
Borrow up to $35,000 if you qualify
Choose from terms as short as 12 months
Terms range up to 36 months
Competitive rates and fees, including for immigrants and people with limited credit
---
Best for Credit Lines: Upgrade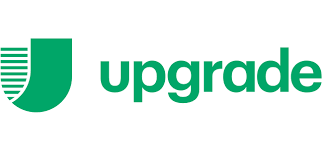 Upgrade is one of the few personal loan providers that both works with borrowers with bad credit and offers flexible unsecured personal lines of credit. It's this second capability that really sets Upgrade apart, thanks to four credit card options that you can use to tap your credit line:
The classic Upgrade Card, which offers no-fee draws and is the best choice for borrowers with impared credit
The Upgrade Cash Rewards Card, which earns unlimited 1.5% cash back when you make payments — this is a great choice as your credit improves
The Upgrade Bitcoin Rewards Card, which earns unlimited 1.5% back on payments in Bitcoin — a great choice as your credit improves and you want exposure to cryptocurrency markets
The Upgrade Triple Cash Rewards Card, Upgrade's most attractive credit card — earn unlimited 3% cash back on eligible purchases in the auto, home, and health categories
Additional features:
Qualify for credit lines between $500 and $25,000
Only pay interest on your draws, not the full line
Pay no origination fees, even if you have bad credit
Choose a set payoff schedule that helps you plan cash flow for months at a time
---
Best for Secured Loans: OneMain Financial
OneMain Financial is unique among personal lenders for its secured loan product — a loan secured by property that the borrower owns, such as a car.
This is more common in the credit card world, where secured credit card issuers ask borrowers to make cash deposits as a condition of approval. In OneMain Financial's case, the property — known as collateral — is usually the title to a car or motorcycle. If you're willing to put your ride behind your promise to repay the loan, OneMain Financial could get to "yes" when other lenders say "no."
Additional features:
Apply for loan amounts as high as $20,000 if you qualify
Choose loan terms as long as 60 months
Apply online or in-branch — you can always access branch-based loan specialists in your area
Apply with a co-signer if you wish
---
Best for Rapid Approval: LendingPoint
LendingPoint is one of the few online lenders that offer same-day approval to qualified applicants, including those with bad credit scores. And LendingPoint includes noncredit factors in underwriting when borrowers present without FICO scores, so you can potentially look forward to a fast application process even if your credit is limited.
Additional features:
Low minimum credit score requirement (as low as 580) — perfect for people with impaired credit
Borrow up to $36,000 if you qualify
Pay an origination fee up to 6%, depending on your qualifications as a borrower
No early fees for prepayment
No hard credit check when you apply
---
Best for Rapid Funding: Avant
LendingPoint might be tops for fast approval, but Avant is no slouch when it comes to speed either. Once you're approved, you can look forward to your personal loan proceeds hitting your bank account in as little as 24 hours after approval. That's great news if you need cash now to cover looming bills.
Additional features:
Loan amounts as high as $35,000 or as low as $2,000
Choose an optional credit builder credit card (credit line) that you can tap for up to $1,000
Late payment fee forgiveness under some circumstances
Get approved with a bad credit score as low as 580
No hard credit check when you apply
---
Methodology: How We Select the Best Personal Loans for Bad Credit
We use several important criteria to evaluate personal loan providers and select the best options for people with bad credit.
These factors relate in some way to the application and funding processes, loan cost, or loan structure. All impact the borrower experience in tangible ways.
Minimum Credit Score
Many lenders won't consider applications from borrowers whose FICO scores are below a certain minimum threshold. This threshold might come on at 560, 580, 600, 620, or somewhere else — it all depends on the lender.
All else being equal, we like lenders that either don't have minimum credit scores at all or set those minimums low enough to draw in lots of borrowers who are squarely in subprime territory. It should be noted that a growing number of lenders use alternative underwriting processes that don't take credit scores into account at all.
Other Eligibility Criteria
Your credit score isn't the only criteria that lenders consider. They also look at:
Your income
Your assets
Your debt-to-income ratio
Your employment status and how reliable your income is
Your legal status in the U.S.
Whether you have a cosigner
We prefer lenders that take a holistic view of applicants' personal and financial circumstances. We're particularly interested in lenders that use nontraditional underwriting processes and those that accept applications from people in the U.S. on work visas because they need credit too.
Loan Type
Most of the lenders on this list specialize in installment loans. These loans have fixed repayment terms and monthly payments — what you pay in Month 1 is what you pay in Month 60. But because we recognize that many borrowers need more flexibility than an installment loan can offer, we give preference to lenders that offer credit lines as well.
Loan Amount
All else being equal, applicants with bad credit shouldn't expect to qualify for loans as large as applicants with excellent credit. However, we believe credit-impaired borrowers should have as much leeway to borrow as possible — responsibly, of course. We therefore give preference to lenders with higher maximum loan amounts.
Loan Term
The longer the loan term, the higher the interest cost and the lower the monthly payment.
One isn't necessarily better than the other. You might need to spread your loan costs over five or seven years and be perfectly willing to pay more as a result. Or you might need money for a year or two and then want the debt off your books as quickly as possible afterward.
It's not always an easy call, which is why we prefer lenders that offer more loan term options rather than one or two.
Loan Fees
Loan fees can really add up. This is especially true for subprime borrowers, who often have to pay origination fees of 5% or more. Those fees are deducted from the loan's proceeds — a 5% fee turns a $10,000 loan into a $9,500 loan while still charging interest on the full balance.
All else being equal, we prefer lenders that go easy on the fees. Some waive origination fees altogether, even for subprime borrowers.
Interest Rates
Borrowers with bad credit pay higher interest rates than borrowers with excellent credit. This is just a fact, and there's not much to be done about it.
That said, interest rates do vary from lender to lender. We look for personal loan providers that offer reasonable rates to people with limited or impaired credit.
As a benchmark, we compare subprime personal loan interest rates to credit card interest rates. If a borrower can get a better deal with a credit card, the rate is too high.
Funding Speed
Most personal loan companies fund loans within a week, but speed matters when you have bills to pay and money is tight. We give preference to lenders that specialize in rapid funding, meaning no more than two business days after they approve the loan.
---
Bad Credit Loan FAQs
You have questions about bad-credit loans. We have answers.
Can You Get a Personal Loan If You Have Bad Credit?
Yes, absolutely. Bad credit is not a dealbreaker for many personal loan providers. In fact, many lenders market their products specifically to people with limited credit, impaired credit, even recent bankruptcies.
That doesn't mean you won't pay more for a personal loan if you have bad credit. Lenders generally reserve the lowest rates and fees for people with excellent credit — denoted by credit scores above 740, 760, or 780, depending on the lender.
How Much Do Personal Loans for Bad Credit Cost?
The cost of a personal loan depends on several factors. These include but aren't limited to:
The origination fee, or how much the lender charges to underwrite and issue the loan
The interest rate on the loan, which is generally higher for borrowers with poor credit
Other loan fees, such as prepayment penalties and late fees
The loan term — loans with longer terms have more time to accrue interest, so their total cost to the borrower is higher unless they're repaid early
These factors vary by lender. Some charge low or no origination fees, even to borrowers with bad credit, but they might make up the difference by charging higher interest rates. Others cut borrowers a break on interest and make their money on fees.
Can You Get a Personal Credit Line With Bad Credit?
Yes. After all, secured credit cards are really just personal credit lines secured by a cash deposit.
It's true that most lenders don't offer unsecured credit lines to people with bad credit, and personal credit lines in general are rarer than personal installment loans. But if you prefer the flexibility of a line that you can draw on and repay at will, you can probably find one that meets your needs.
What Are the Requirements for a Bad Credit Loan?
Every lender has its own underwriting criteria, and they're not always as transparent as borrowers would like. Still, we can make some generalizations about what lenders expect from subprime borrowers:
If they require lenders to have a U.S. credit rating, there's usually a minimum credit score — often between 560 and 620 but sometimes lower or higher
Proof of income and assets, typically in the form of employer pay stubs, tax returns, or bank account statements
Proof of legal residency in the U.S., such as a Social Security card, U.S. passport, entry visa, or work authorization
Acceptable debt-to-income ratio — lenders want to make sure you're not drowning in debt, even if you're taking out the loan to consolidate existing obligations
---
How to Choose the Best Personal Loan for Bad Credit
It's nice to know that your subprime loan choices won't necessarily be suboptimal. But that leads to a different problem: how to choose the right loan for your needs.
The Loan's Actual Cost. For many borrowers, the most important consideration is cost. After accounting for the origination fee, which is often deducted from the loan balance, consider the loan's annual percentage rate (APR). This is how much it'll cost you on an annual basis.
Eligibility Criteria. Eligibility is another important consideration. If you're a U.S. citizen with a U.S. credit history, you just need to worry about meeting minimum credit qualifications and jumping through any other underwriting hoops the lender may have. But if you're newer to the U.S. or simply don't have a credit history to speak of, you'll need to make sure your preferred lender will accept your application.
Application and Funding Speed. When you're in a pinch, days matter. Look for lenders that offer rapid online applications with same-day approval decisions and fast funding — as little as one to two business days after approval.
Loan Term. Finally, consider how long you want to carry the loan. Longer-term loans typically have lower monthly payments but higher overall costs. Decide which is more important to you and you'll find your ideal loan.